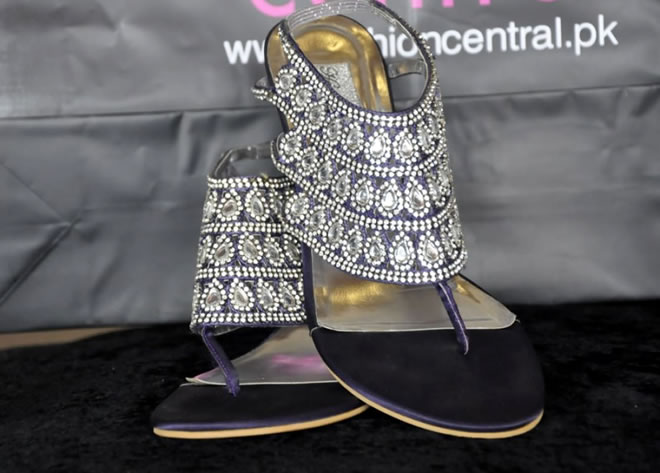 Pakistan's entertainment and fashion industry seem to be booming, despite all odds. New shoe designer labels are investing in Pakistan a lot viewing Pakistani soil as one that may come bearing fruits and profits for their business venture. Availing this productive opportunity an acclaimed shoe label has reached to Pakistan with a bang. Chic shoe brand "Head Over Heels" has been brought to Fashion Central both online and offline.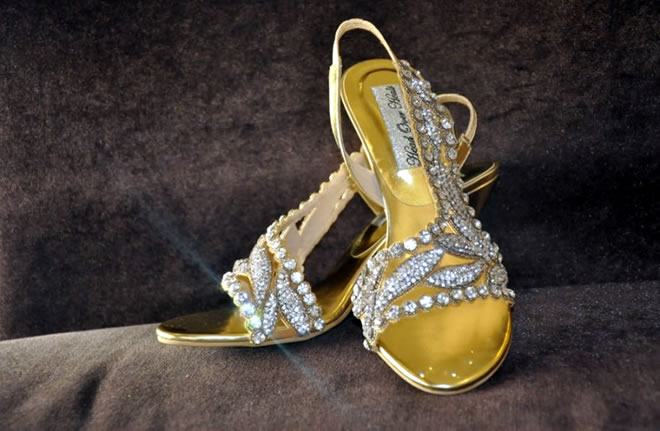 Head Over Heels, manufactures shoes that are specifically designed to meet the fashion needs of shoe wearers. Shoe collection by Head over heels comprises of flat sandals, flip-flops, high heel sandals and medium heels fancy shoes. The dominant styles that are prominent in the collection includes Metallic mini wedge plaited toe post sandal, Flower detail toe post sandal and double strap flat sandal.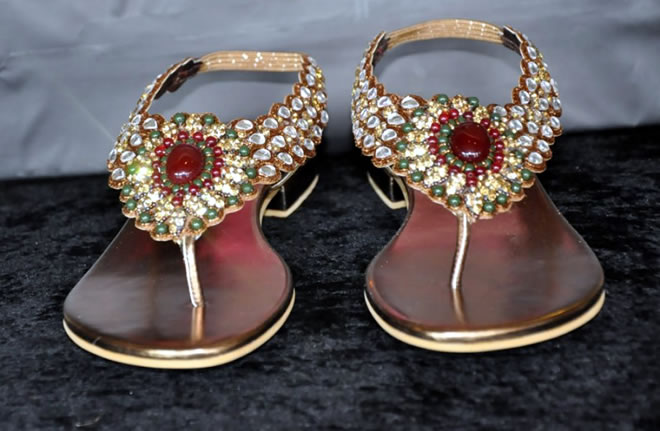 Head Over Heels is reasonably priced and the latest thing to wear this season; offering a young and playful selection of stunning styles with  jeweled detailing and  embellished stone work, simply ideal for work, or for dancing the night away. The chic, trendy and spectacular summer designs 2015 by Head over Heels are especially designed for the young females who prefer to stay up-to-date with trends and are fashionably aware of their signature style.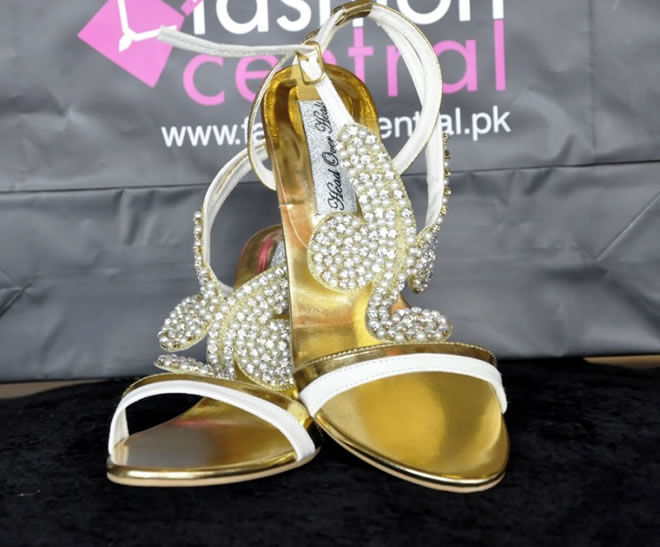 Fashion Central takes the trends hot off and can deliver them straight into your wardrobes through its efficient delivery services across Pakistan. Through easy buying process and convenient payment methods the buyers can facilitate themselves by ordering from home. You can order the latest summery collection by Head Over Heels at Fashion Central Online Shop http://shopping.fashioncentral.pk/127_head-over-heels
Head Over Heels Trendy Summer Shoe Collection 2015 is also available at Fashion Central Physical outlet centrally located in the heat of city Lahore i.e. Fashion Central Multi Brand Store, Fortune Mall, 20-A, Block C-3, Hussain Chowk, MM Alam Road.
ABOUT FASHION CENTRAL E SHOP
Fashion Central aspires to create a platform where patrons are provided with a fully immersive shopping experience by keeping fashion enthusiasts abreast of the latest designers and trends in the fashion industry through the brand's popular online fashion portal. Aim is to provide a one-stop-shop for the diverse fashion needs. We have our Quality assurance department look at each and every product before it is shipped. Fashion lovers this is it, your one stop shop for all your fashion needs. We aim to strive high so keep sending us comments and your suggestions.
For more information about fashion central, please visit us online at
shopping.fashioncentral.pk
Our social media pages
https://www.facebook.com/FashionCentralOnlineShop
https://www.facebook.com/FashioncentralMultiBrandStore,
https://www.facebook.com/fashioncentralpk,
Twitter: https://twitter.com/fashion_central
Media contact:
Khawaja Pervaiz
Phone    +92-300-0800749, +92-42-35772252, +92-300-8480918,
EMAIL
khpervaiz.saeed@fashioncentral.pk
OFFICE ADDRESS
Fortune Mall, 20-A, Block C-3, Hussain Chowk, MM Alam Road
Lahore, Pakistan-54600
Contact via Email
customerservice@fashioncentral.pk
Phone +92-300-0800743