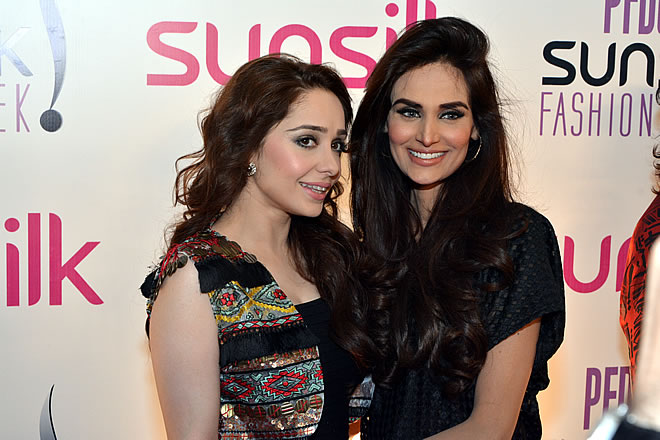 The PFDC Sunsilk Fashion Week 2015 is a major event for the fashion enthusiast and trend setters. Every year the event took place twice and creates a major buzz in the fashion world bring the latest fashion trends to the forward thinkers in fashion.
Oozing allure and grandeur, Pakistan Sunsilk Fashion Week day 1 took off brilliantly with designers illustrating their latest collections and parading awe-inspiring style techniques on the ramp.
Besides that many showbiz celebrities, media figures, actress, models and fashion designers were spotted on the Red Carpet on April 18th at Expo Center Lahore.
The red carpet was overflowing with celebrities from Fashion World who were dressed up to the mark in free flowing dresses, vibrant colours and glitzy makeup. The celebrities who attended the PFDC Sunsilk Fashion Week 2015 were looking stunning.
Here are some of the celebs who made this a night to remember, take a look: