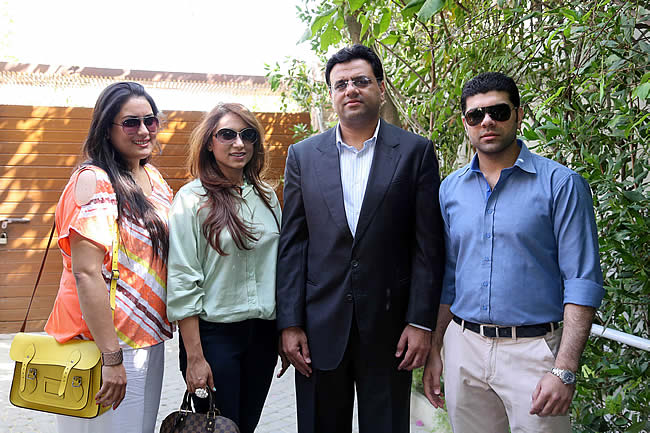 One of Pakistan's leading textile brands, LALA, headed by CEO Pervez Lala and Director Danish Lala, hosted an exclusive lunch in association with the Fashion Pakistan Council at Cafe Flo in Karachi, to celebrate the start of Telenor Fashion Pakistan Week. At the lunch, LALA also revealed the first look at the LALA Signature Series xSonya Battla first collection.
[contentblock id=1 img=adsense.png]
The lunch was well-attended and featured members of the Pakistani fashion fraternity, media personalities and esteemed members of the press. Among those in attendance were Aamna Aqeel, Adnan Pardesy, Deepak Perwani, Huma Adnan, Maheen Karim, Maheen Khan, Mohsin Ali, Mohsin Sayeed, Naushaba Brohi, Nefer Saigol, Obaid Sheikh, Saif Rehman of Zara Shahjahan, Sanam Chaudhri, Sonya Battla, Umair Tabani of Sania Maskatiya, Wardha Saleem & Zaheer Abbas; photographers Tapu Javeri & Ayaz Amin; stylist Raana Khan & Palwasha Yousuf; Architect Yousaf Shahbaz and model Sana Hafeez. Public Relations for the event was by Lotus PR.
Further, LALA are set to introduce their S/S 2015 collection at Telenor Fashion Pakistan Week 7 on Tuesday 31st March 2015 with 'Electric Summer'. Representing a mix of print, embroidery and solids, Electric Summer 2015 celebrates summer with a splash of colour with a play on their embroidered fabrics, fine cottons and printed chiffons. LALA's prints have been interpreted across a range of silhouettes, from  the longer more flowing aesthetic to short cropped jackets.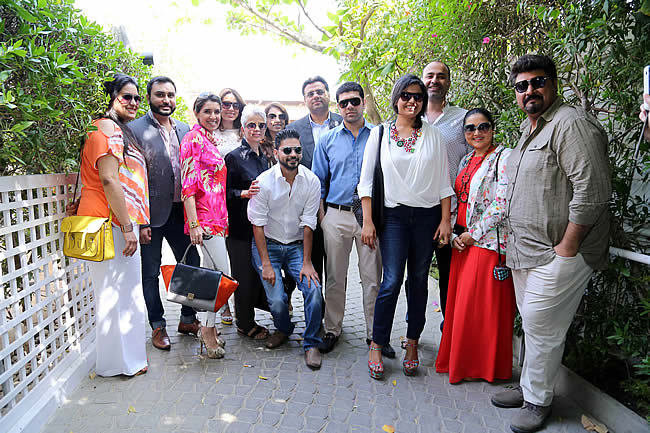 Speaking about the Lala participation at TFPW '15, CEO Pervez Lala said: "We have been showcasing our prints across Pakistan, India, the Middle East and Europe throughout 2014 and continued this through 2015 as we are dedicated to making our prints aspirational though our ramp shows and the high fashion aesthetic that goes with such shows, and also very accessible, through our massive retail network. This 2015, we celebrate our 65th year since our inception and it is a year in which we are looking even more to innovate, be it with our new platform, the Lala Signature Series where we are now collaborating with designer Sonya Battla, or our continued regional expansion, or our soon to be introduced social responsibility chapter, #LalalightsupLives."
[contentblock id=2 img=adsense.png]
Indeed the Lala brand has today grown to encompass seven diverse retail brands providing accessible summer; midsummer and winter fabric ranges. Today, with their multiple decades of seasoned experience, Lala continues to provide quality material through custom prints throughout the year and has expanded exponentially within Pakistan, India, Bangladesh, the Middle East and the UK. The brand is best known for their seasoned experience in manufactured, producing and retailing quality textile with a commitment to principled trade.