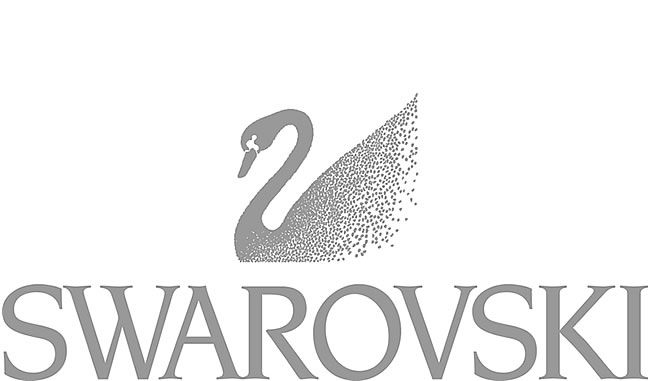 Leading fashion retail brand Nishat Linen has announced the introduction of the Swarovski Spring/Summer 2015 collection. Swarovski, the world-wide leading manufacturer of cut crystal, revisits its brand identity and reinterprets its style codes, and renews its inspiration to deliver an on-trend collection with the brand's signature glamour and sparkle.
It is nature and more specifically a garden that provides the inspiration. Nothing first degree, but a dreamlike and modern garden that ranges from the softness of springtime pastel shades to summer's luxurious and vibrant palette. "Nature has always held a particular significance for Swarovski. The Crystal Garden collection reaffirms the brand's passion for modernity, which is why we have turned to flora, fauna, and insects for inspiration to create fluid and feminine lines and motifs," explains Creative Director Nathalie Colin. Airy and light, this contemporary garden is expressed through metal openwork, organic forms, oval, navette, and pear- cut stones to subtly evoke elegant leaves and petals. Versatility and diversity are also key features, making this collection ideal to wear to an evening out.
The theme of nature is primarily expressed through color, a veritable Swarovski strength, with a portfolio of 150 crystal shades and effects at its disposal. Pastels bring a fresh and soft element to designs such as the "Clay" necklace, composed of supple rows of rose and aqua green crystals, as well as strands of lilac crystal pearls. 
The coveted "Stardust" bracelet shimmers in a range of pastel hues. Both single and double wrap bracelets, which feature 730 and 1,460 tiny crystals respectively, are now available as two-tone versions and  necklaces for  unrivalled sparkle from morning  to evening. Following on from this delicate pastel palette, the colors increase in intensity to reflect a sense of high summer, with opulent blooms, and bold glamour. This is illustrated perfectly by the "Céleste" cuff. Its oversized style and rich crystal embellishments are softened by layers of Plexiglas, upon which crystals, set using the renowned "Crystal Rock" technique, seem to float elegantly.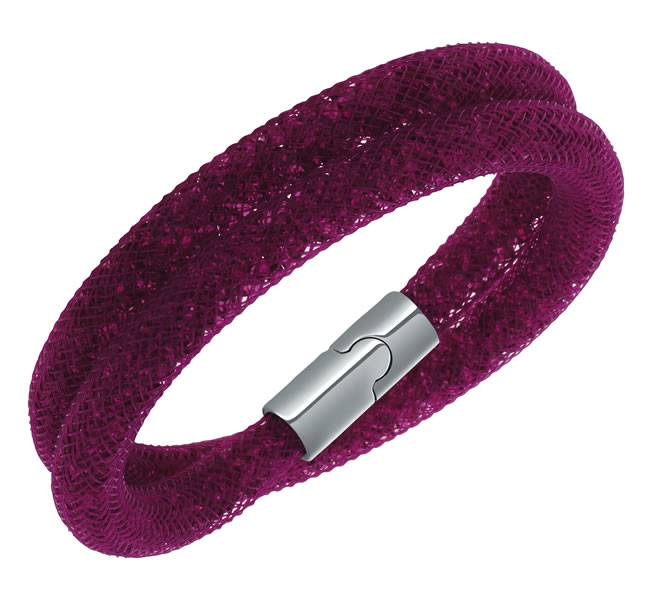 Another key feature of the collection is the prevalence of gold. Sunny, radiant, and refined, the metal is used in a variety of ways. With the "Crown" necklace, striking peaks of faceted crystal are positioned in exquisite gold-tone settings, contrasting with pyramids of crystal pavé that punctuate the wide snake-effect chain. In a more minimalist register, the "Click" range presents metals treat to give a pearl effect, paired with pavé crystals. Ultra soft and super-feminine, this theme is available in rose-gold, gold, and silver-tone metal plating that can be combined with a variety of looks.
Stylish yet poetic, the "Candy" series is inspired by insects and butterflies to deliver pieces infused with true finesse, including a pendant illuminated by hand-applied crystals using the exclusive Pointiage® technique. Graphic with hints of Art Deco motifs, the "Cubist" theme plays with metal openwork effects to reveal the sparkle of pavé micro crystals. With its long snake-effect chain, the pendant provides an added touch of sensual fluidity.Bathed in light and color, the Spring/Summer 2015 Crystal Garden collection offers a multitude of designs, from delicate to highly opulent, to bring glamour and sparkle to everyday life.