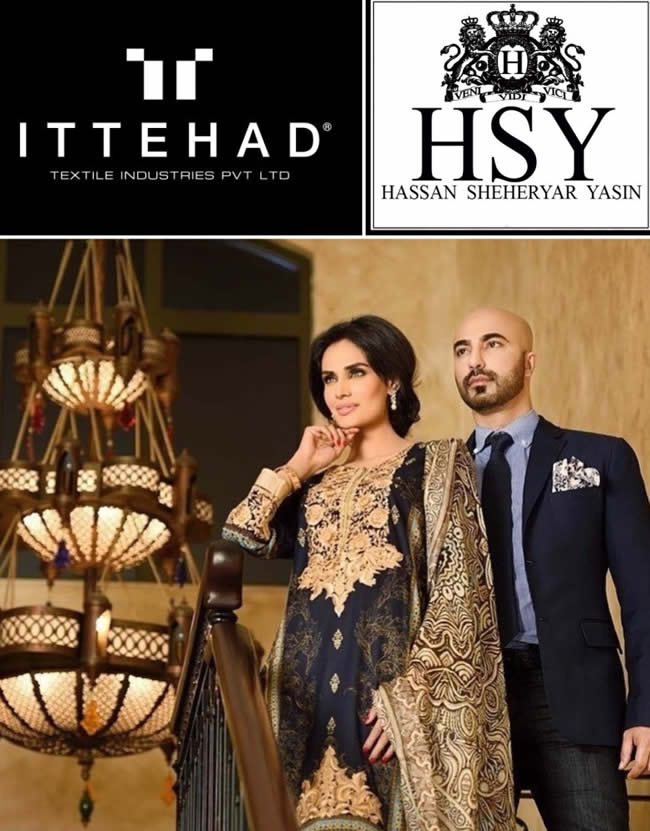 After the recent announcement of their collaboration, renowned textile brand 'Ittehad Textiles' and couturier HSY are all set to launch their much anticipated Lawn collection via a series of nationwide exhibitions. The collaborative Lawn campaign will be revealed on 6th March in Lahore and Faisalabad, which will be followed by a preview event on 7th March in Karachi.

[contentblock id=1 img=adsense.png]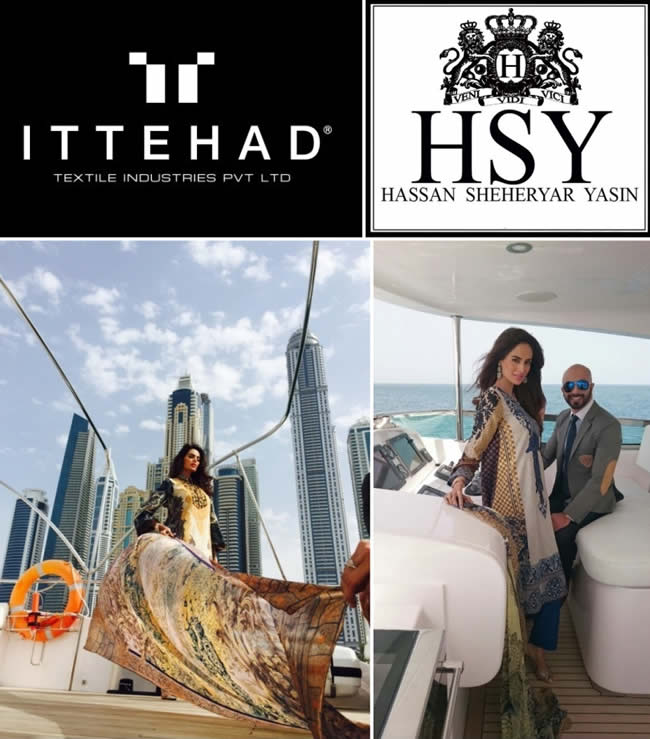 For the new collection, HSY's inspiration comes from several cross-cultural influences, which have been manifested in designs that are chic,classic and timeless. The collection is being introduced in 15 distinct designs in 2 color variants each. Based in a diversity of fabrics  including lawn, chiffon and jacquard, the collection features an energetic colour palette with hues of warm indigos, blues, fresh pinks, greens and ochres which are ideal for the summer season.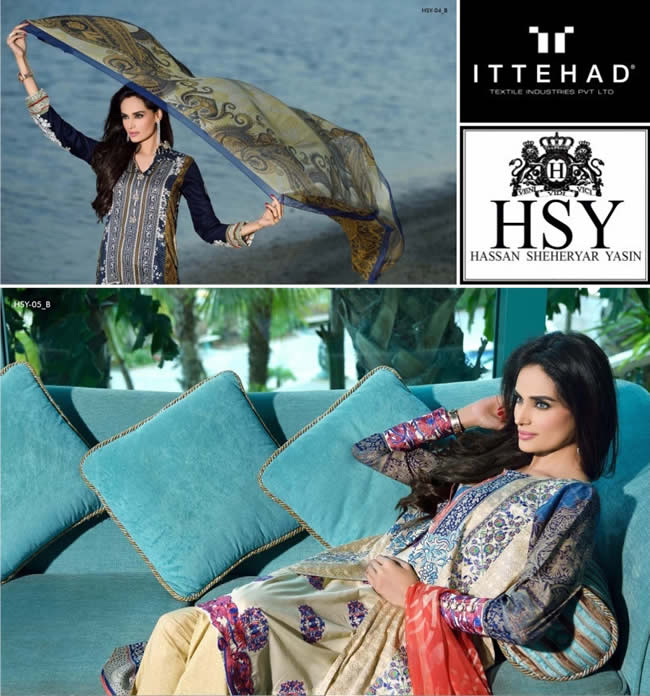 On the launch of Ittehad Lawn by HSY, Sheikh Nazim Shahzad, Chairman Ittehad said "At Ittehad Textiles, we have always strived to use the latest technological innovations and modern textile manufacturing techniques to deliver superior quality products to our clients. With our collaboration with the very gifted HSY, we aim to extend this tradition of excellence by presenting a new collection for the present Spring/Summer Season 2015!"
[contentblock id=2 img=adsense.png]
On his association with Ittehad Textiles for this venture, fashion designer Hassan Sheheryar Yasin said, "I am excited to collaborate with Ittehad textiles for our new Spring/Summer 2015 lawn collection. The inspiration for this collection stems from our brand's signature ethos; luxury living and timeless elegance. The designs also fuse cross-cultural design sensibilities with the brand's signature flair, which gives the line a timeless feel. Look forward to the HSY Lawn experience at all leading retail stores this March!"