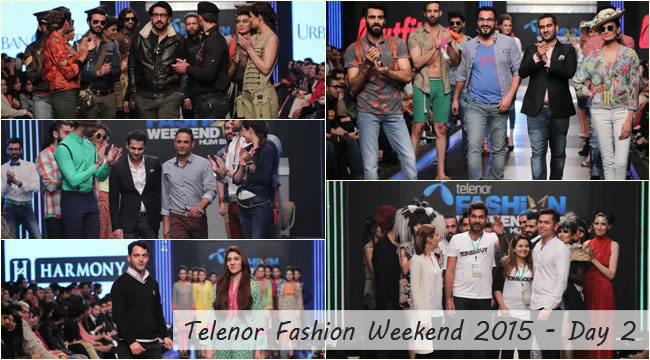 After the flawless execution of the first day of Telenor Fashion Weekend, the concluding day started with a bang. Celebrities, fashionistas and fashion enthusiast walked the red carpet and took pictures. The main highlight of the red carpet area was the beautifully set-up Jeet Ka Dum lounge, where they took selfies with props and danced with friends on the acrylic floor.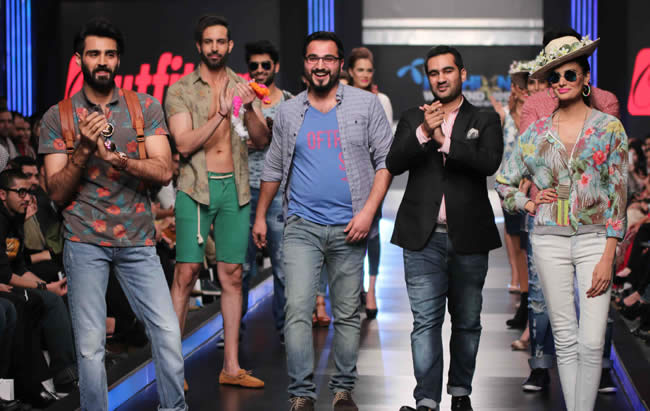 Day 2 of the fashion extravaganza started with Outfitters Spring/Summer 2015 collection titled "Castaway". The collection was based on rugged and ripped denim with heavy washes and hyper tropical trends, encapsulating the summer mood with patterns of oceanic creatures, sea birds, floral pattern and colour-blocking. Bight tropical Hawaiian prints and indigo-dyed techniques were used in their collection.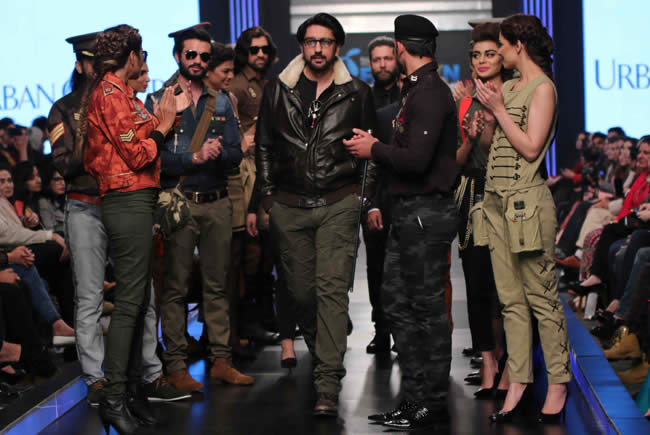 Next to showcase was the famous retail brand Urban Culture. Their collection was a roundup of a representation of military trend which is a permanent part of all histories. Bringing together military attributes to an easily accessible fashion urban culture they presented a collection of strong blending military colours and camouflage prints to combat boots, contributing to a powerful style statement.
[contentblock id=1 img=adsense.png]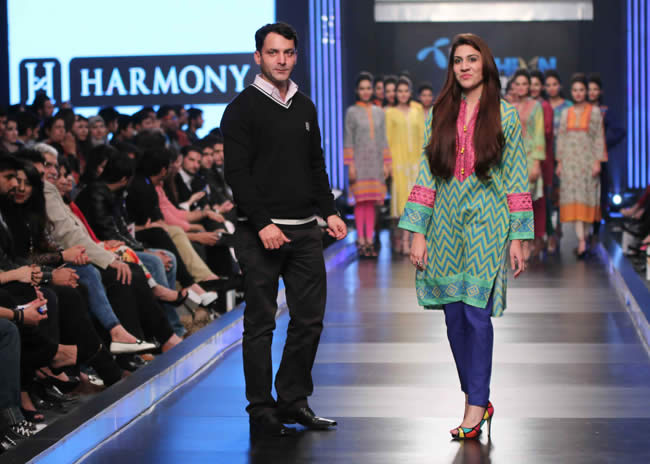 Titling their collection "Spring Garden", the apparel store Harmony featured a collection of floral patterns, latest silhouettes, cuts, and unique hues. The use of colour combination and structured tailoring were appreciated by the audiences.
After this well-balanced collection, Forestblu presented their "Hipster" collection. Hipster was about latest trends, different fabric techniques and included prints and stylish cuts.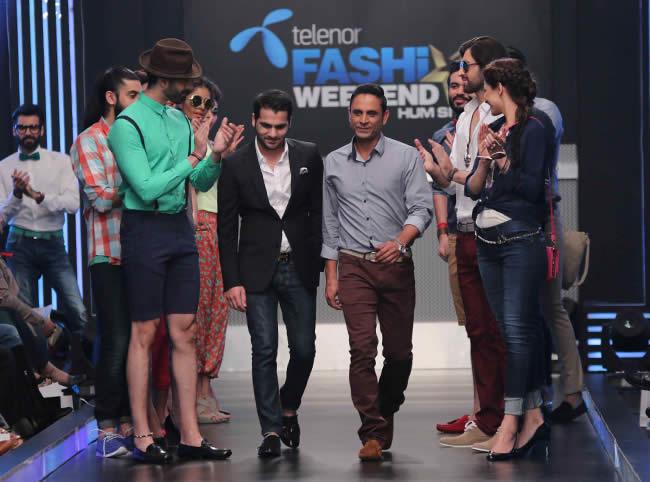 After the Forestblu show, TONI&GUY North Pakistan presented their hair & makeup show featuring Fahad Hussayn, HSY, Republic by Omer Farooq, Republic Women's wear, Sublime by Sara. Inspired by grungy street- and edge-driven styles, TONI&GUY North Pakistan presented a hair and makeup trends show that encapsulated the philosophy of continuous change, emphasizing on creativity, individuality and personal evolution.
[contentblock id=2 img=adsense.png]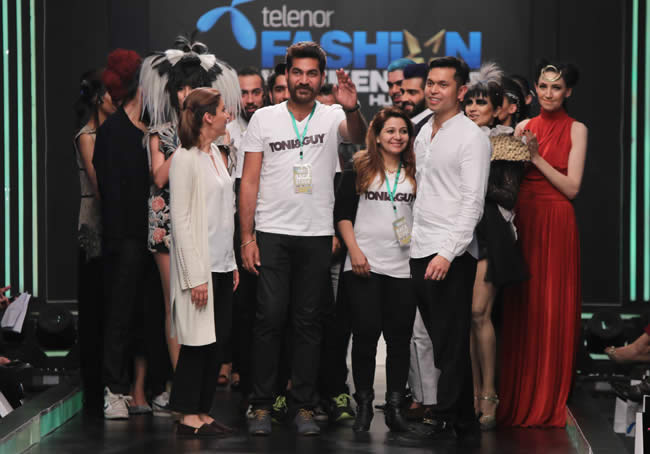 Playing around predominantly with texture, TONI&GUY North Pakistan recreated braids and ponytails and accessorized hair in an avant-garde fashion with metallic elements, taking inspiration from international catwalks for some of the looks. With movement comes experience and maturity, hence sleek and sports-luxe styles were also incorporated in this vibrant and pulsating showcase.
Telenor Fashion Weekend is driven by ChenOne and choreographed by the designer and choreographer Hassan Sheheryar Yasin with Hair & Makeup by TONI&GUY (NORTH PAKISTAN). Aamir and Muneera @ Production 021 are the official backstage managers. PR of Telenor Fashion Weekend is handled by the in-house PR team of HUM Network while photography is done by HUM Netrowk's in-house photographers M. Haris Usmani and Ahsan Qureshy. FM 106.2 is the official radio partner of the event. The featured shows will be aired under Style360 presentation, which has developed into the prime source of fashion and lifestyle for television audiences in Pakistan and is the perfect platform that provides designers the eyeballs and the reach both locally and internationally.