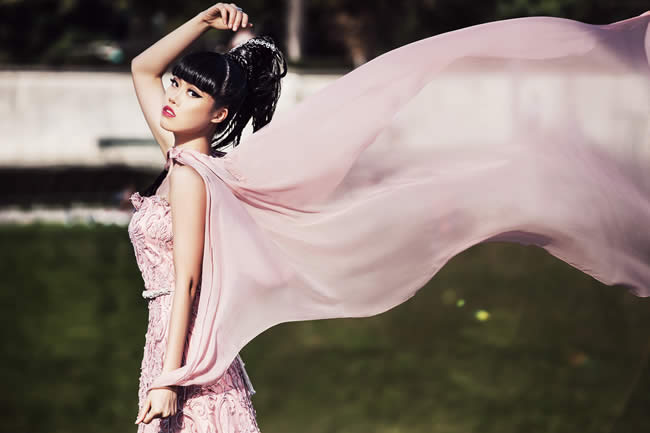 Model and entrepreneur Jessica Minh Anh, who produces the world's most unconventional catwalks, will introduce a brand new fashion experience to the Big Apple on March 19th 2015. The global fashion sensation has selected designer Syeda Amera to represent Pakistan in the phenomenon.
The global fashion sensation will transform Hudson River's giant glass boat into a 100-metre floating runway. Guests will be seated facing the multifaceted glass window and watch models walking in front of them using the river as their runway. Thanks to the panoramic view from the boat, New York's famous skyline and its architectural masterpieces such as the Brooklyn Bridge, Statue of Liberty, and One World Trade Center, will be the iconic backdrop for the sensational catwalk.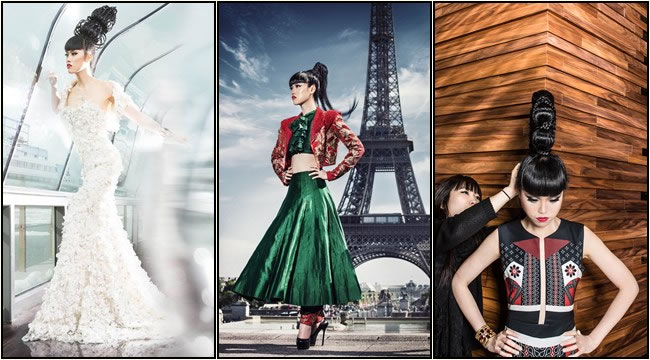 Similar to Jessica Minh Anh's previous fashion phenomena, J Spring Fashion Show 2015 will present a combination of haute couture, high end ready-to-wear, and luxury accessory collections from four continents. The exclusively selected designers embrace tradition, yet experiment innovative techniques of modern designs. Jessica Minh Anh's catwalks are more than just a fashion presentation, as "they combine art, architecture, culture, and fashion".
Syeda Amera is bringing an ultra-feminine collection to the grand catwalk. The glamorous collection will include glittery beads, sequinned texture, mini dresses, and transparency.  On selecting Syeda Amera, Jessica Minh Anh said "Syeda's designs embody the elegance of a woman while giving her that needed edge. I am attracted to the stunning shades of aqua and blue, beaded details, and dynamic patterns in her collection. I believe the world will fall in love with her".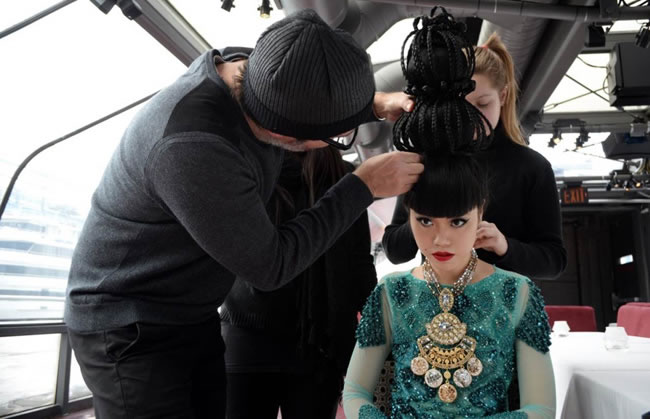 Indonesian powerhouse Bateeq is also set to impress with a heritage inspired collection, which combines traditional motifs and contemporary bold designs. Returning to Jessica Minh Anh's iconic catwalk is Indian celebrity designer Shilpa Reddy, who reinvents cultural embellishments and embroideries on her impeccable cuts and clean structures. Ukrainian representative Lesya Lozneva chooses a different style, which focuses on airy dresses and alluring bodysuits using silk, organza, delicate wool, and soft cotton. Other garment designers include New Zealand talent Frances Jerard, Romanian haute couture brand Sabres, and Jessica Minh Anh's favourite Japanese designer Yumi Katsura.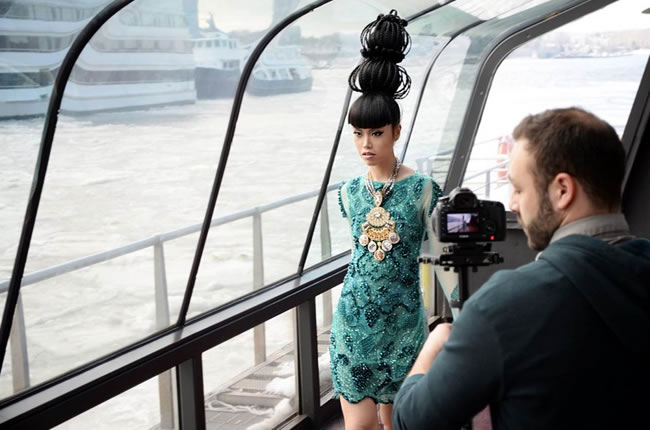 In the accessory sector, Italian luxury handbag brand Gianfranco Lotti will showcase 25 authentic leather designs on the highly anticipated catwalk. Adding colors and glamour, Colombian-German jeweler Sonia Heilbron will premier an abstract handmade collection, which incorporates Swarovski crystals in a new creative way. J Spring Fashion Show will also present a classy and elegant jewelry collection by American multitalented designer Ivanka Trump.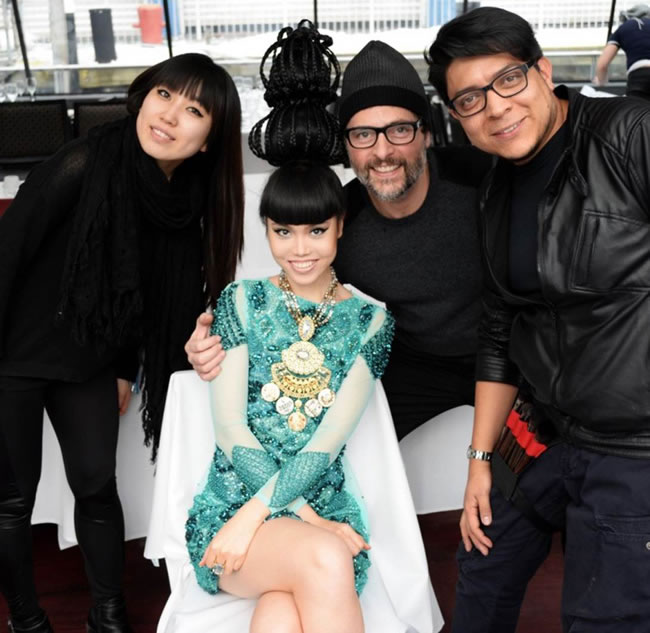 Besides extraordinary catwalk concepts and exquisite fashion collections, Jessica Minh Anh is also known for showcasing unique runway hairstyles including the famous Burj Al Arab, Eiffel Tower, and One World Trade Center hair structures. This time, Jessica's favourite New York hairstylist Nunzio Saviano will take on the challenge to amaze the world. J Spring Fashion Show 2015 is also supported by Foto Care, DFX, Geo Events, NY Image Studio, Laser Creative, Omni Berkshire Place Hotel, and Bloomingdale's New York among others.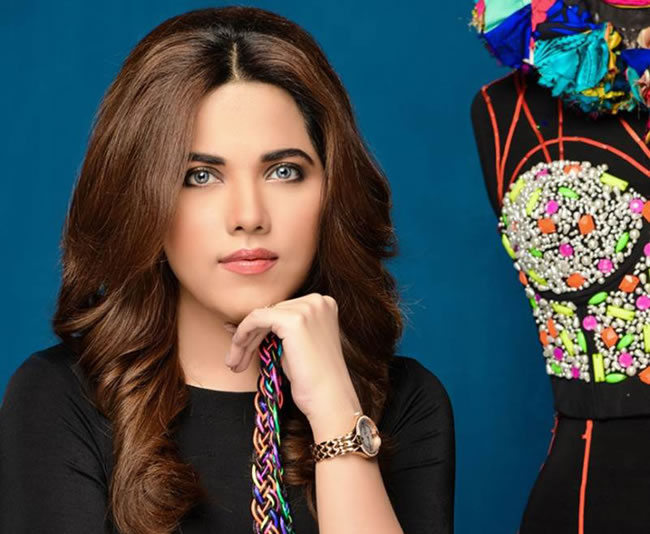 J Spring Fashion Show 2015 will mark Jessica Minh Anh's ninth history making catwalk around the world, following her recent sky-high successes on the Eiffel Tower, One World Trade Center, and most impressively, the Grand Canyon Skywalk. The show continues redefining modern standards and celebrating the rise of the new generation of creative leaders. These extremely talented and fiercely ambitious individuals would go the distance to prove their vision and hard work can change the world. Catwalking at 4,000 feet above the Colorado River and now on the Hudson River, Jessica Minh Anh is certainly a significant part of the new wave.