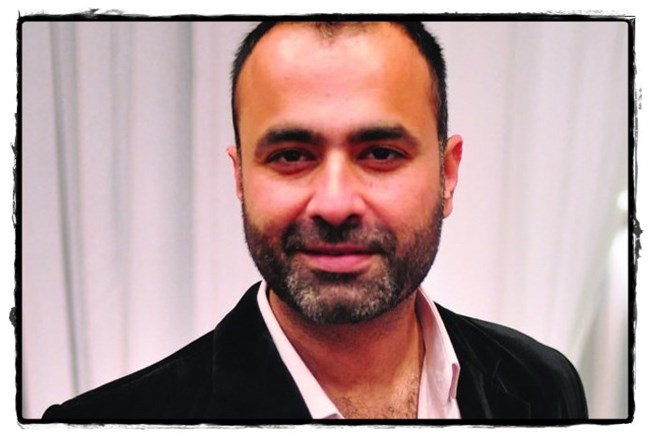 Leading Pakistani fashion designer Deepak Perwani has been recognized as the Sixth Most Innovative Design House in the World by the International Bulgarian Fashion Awards. The award is given by the European Fashion Council and Camera Moda Bulgaria, the Bulgarian Fashion Council.
The House of Deepak Perwani is the first Pakistani design house to receive the International Bulgarian Fashion Award; the winning design house was selected from amongst 285 nominations from nine continental regions.
Deepak Perwani will also be receiving three special awards as the Worldwide Winner'; these are the "Fan's Favorite Award," "Unique Guinness Acknowledgement," and "Charitable Initiatives."
Mr. Perwani will be given a prestigious welcome via a diplomatic fashion reception held in Sofia at the National History Museum, where Mr. Perwani is also presenting a collection under the patronage of His Excellency Ambassador Jamshaid Iftikhar, the Ambassador of Pakistan to Bulgaria.
[contentblock id=1 img=adsense.png]
Commenting on this achievement, Deepak Perwani, who is also the official spokesperson for Fashion Pakistan Council, said, "It's a matter of immense honour and privilege for me to have won these awards for Pakistan. I believe that our country is a hub of vast talents and the recent participation of various design houses from Pakistan at international fashion platforms is a testament to this fact."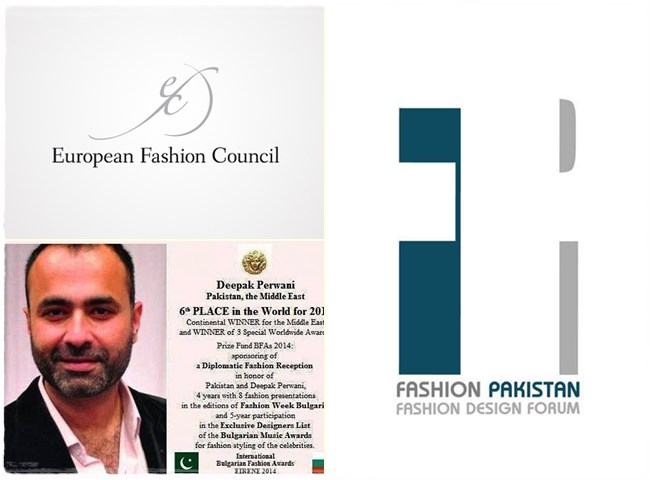 On behalf of Fashion Pakistan Council, Mr. Deepak will be signing an MOU with the European Fashion Council and the Bulgarian Fashion Council. Expressing her support for Fashion Pakistan, Secretary TDAP Rabia Javeri Agha said, "We congratulate Deepak on winning this award for Pakistan. At TDAP we will continue to play a role as the key organisation that projects Pakistan's talent internationally and domestically, by joining hands with forums such as Fashion Pakistan."
[contentblock id=2 img=adsense.png]
Mr. Perwani also envisages eight participations in the span of four consecutive years at Sofia Fashion Week Couture, as well as international participations in the Fashion Weeks of the EU Member States. Also, the National Fashion Chamber of Bulgaria is in preparation of an innovative show at the International Museum for Fashion and Styling in the Old Town of Plovdiv, where a humanoid robot figure will be positioned to give autographs and greet the tourists from all over the world. Moreover, MTV international has also asked Mr. Perwani to style the bands and rock stars for the upcoming years.