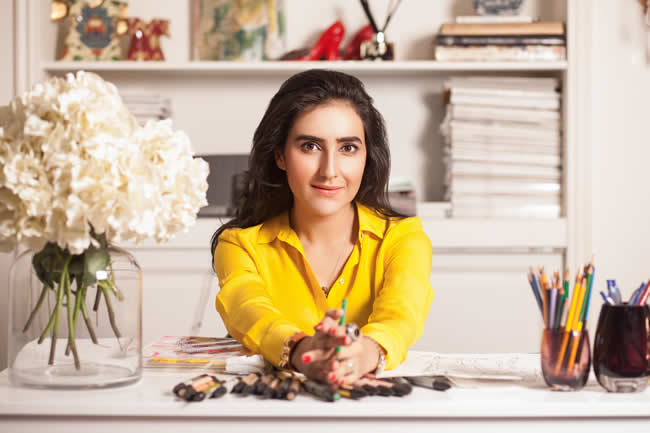 Acclaimed Couture House 'Ammara Khan' will showcase a limited edition luxury Pret line inspired by it's "The Winter Palace: A Celebration of the Russian Tsarina", along with the Bridal Collection in its complete, original form at Ensemble Karachi on the 27th and 28th of January 2015.
The Luxury Pret line comprises of four exclusive diffused ensembles from the designer's acclaimed bridal collection, which draws inspiration from the luxurious and opulent lifestyles of Russian Royalty. For the capsule collection, Ammara Khan employed exquisite age old techniques of embroidery using silver and gold thread with meticulous craftsmanship, embellished with crystals, semi-precious stones and lustrous pearls. The color palette is inspired by the festive colors of the historic Winter Palace and features hues such as rich gold, silvers, soft pastels, amber, taupe, Prussian blues, coral and ivory.

Founded in 2002, the Couture House Ammara Khan is renowned for its signature focus on supreme luxury and exquisite craftsmanship. Ammara Khan's design philosophy is a harmonious blend of the classic and contemporary. With a childhood love for fashion, Ammara Khan pursued her dream and acquired formal education from the renowned Fashion Institute of Technology (FIT) New York and Polimoda in Florence, Italy specializing in evening wear.