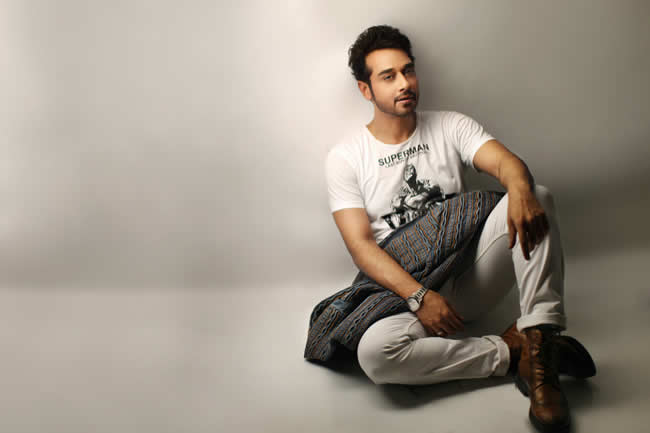 Faisal Qureshi is yet again all set to charm audiences as host of a show, on the small screen. Towards the end of last year, the actor bid farewell to the morning show Muskurati Morning, which he had been hosting for nearly 5 years. He will now be hosting an exciting new game show for the coveted HUM TV!
It is no secret that Faisal Qureshi's presence on shows sends TRPs soaring. The actor has the ability to draw in viewers owing to his charisma and on-screen presence. The Bashar Momin actor entertains his audience with his witty one liners and is always willing to go an extra mile to please his fans.
Channels understand the power Faisal brings to shows, which is why barely one month after his morning show ended he was immediately offered another, namely the upcoming HUM TV game show which he will be hosting. The game show is expected to go on-air in February 2015 and further details will be shared by the channel soon, via their official social media pages and website. One thing is for sure, it is going to be on a grand scale and filled with surprises for viewers which will all be revealed once the show officially goes on-air.
Even after establishing himself as a one-of-a-kind and irreplaceable star in Pakistan's acting industry, Faisal Qureshi likes to keep his association with reality shows continuous. "I feel acting is fantasy while hosting is reality. I love hosting because it helps keep me grounded. I get a chance to meet all kinds of people which is very important for a person to grow. I am very excited for this show as this will be a different experience for me. Game shows help spread happiness in people's lives and I am honored to play my part in doing so. I am confident the audiences will enjoy the show immensely" explains Faisal.