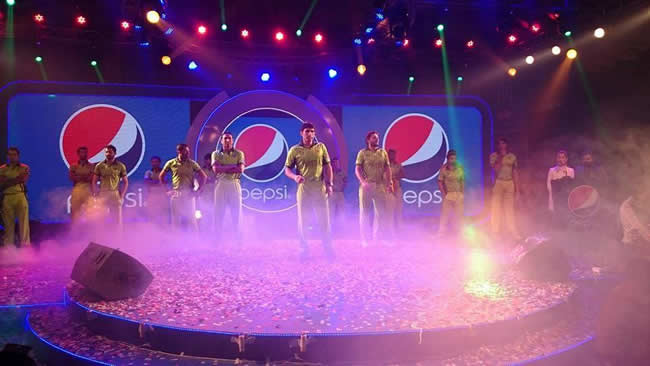 Thursday evening saw the top stars of the Pakistan Cricket come together to witness the launch of the official PepsiCo World Cup Campaign launch. Prominent celebrities, PepsiCo and PCB officials and the Pakistan Cricket Team were all present at the grand event held at Royal Palm, Lahore, where the official ICC World Cup 2015 Pakistan kit was unveiled.
The event, a star-studded affair was a perfect meet and greet with the Team where the guests wished them the best and enjoyed a memorable evening with their heroes.
Jahanzeb Khan – Vice President and General Manager, PepsiCo Pakistan & Afghanistan, stated that Pepsi took great pride and honor in being associated with the Pakistan Cricket team, a group of fine athletes that personify the excellence that the game of cricket stands for. "PepsiCo Pakistan has been closely linked with the game of cricket and the Pakistan Cricket team for over 20 years, and our partnership is time-tested. I think it is fair to say that the brand Pepsi is now synonymous with cricket." he said.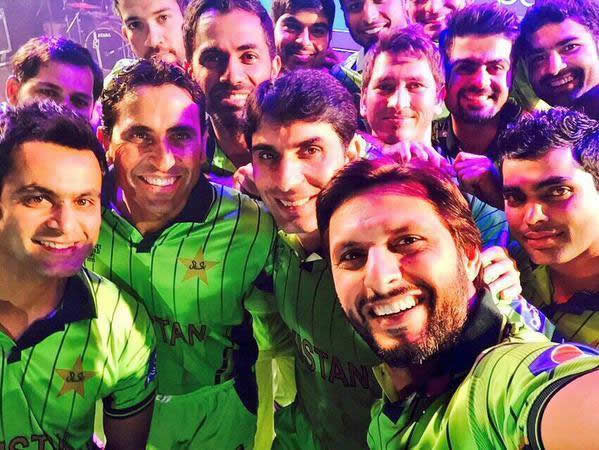 Notable speeches by Mr. Najam Sethi (Chairman Executive Committee, Pakistan Cricket Board), with the interlude of entertaining interactions of the Cricket team with the hosts Anoushey Asad and Ahmed Ali Butt, got the guests into the mood for more great things to come.
Remembering the 1992 World Cup, cricketing legends talked about their most challenging and inspirational cricketing moments. Pepsi cricket anthems kept the audience's mood upbeat and spirits high. An exciting short video showcased a sneak peek into Pepsi's upcoming cricket campaign, including the launch of limited edition Pepsi World Cup bottles featuring the Pakistan cricket stars.
What made the night most memorable was when the entire Pakistan team made a appeared on stage to reveal the official Pakistan ICC World Cup kit. Pakistan team captain Misbah-ul-Haq also presented the official Pakistan World Cup jersey to Mr. Jahanzeb Khan. The evening concluded on a high, with PepsiCo sponsored concert with the rock star Ali Azmat. JBnJAWS organised the event while PR was done by Encyclomedia PR.