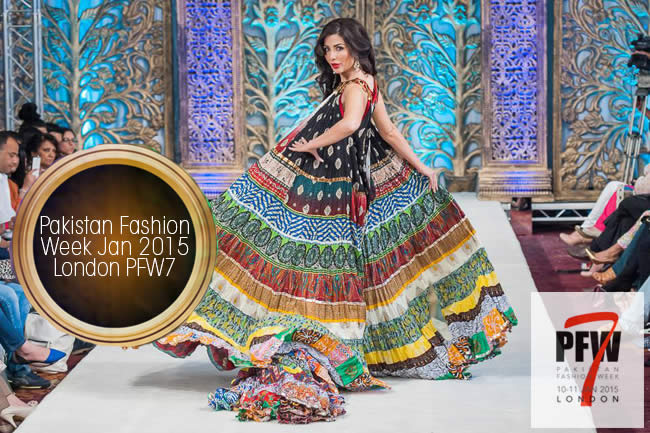 After six successful fashion events in London, which have collectively received much media coverage and praise from designers, models and attendees alike, Riwayat is proud to announce Pakistan Fashion Week 7, to be hosted at the Russell Hotel, London in January 2015.
Riwayat's journey has been a rich one so far, from humble beginnings in 2011 to showcasing 40+ top designers from the subcontinent and beyond at PFW6, and we promise yet another event which we expect will reflect the quality that has come to be expected from us. The two-day event will focus on latest trends in Asian designer-wear including contemporary and formal/bridal selections, and we have had immense interest from designers, many of whom have signed up already!
To all members of the British and international press, we would like to thank you for the support you have given our previous events. We would like to extend a warm welcome to you all to PFW-7 and look forward to your coverage of our latest event. Due to limited space in the venue itself, we are currently limiting press passes to one journalist and one photographer per media institution at this stage. Please get in touch with us at the earliest to secure your passes.
The designer's line up for each segment is mentioned below:
Saturday 6pm
Sonya Battla, Hamna Amir,  Aijazz Aslam,  Naurang,  Kamdani, Faiza Karim,  Rabia Zahur, Goal by Fozia Hammadand Sahar Atif.
Sunday 3pm
Shakir Designer, Shabbir Textiles, Alizay Khan, Fatima and Sam dada, Brocades by Maria Raja, Waqar, Shariq Textiles, Cocktail and Bombay Stores.
Sunday 6pm
Rang Ja, Rana Noman, Lajwanti, Moazzam Abbasi, Pink Chiffon, Shazia Kiani, Sonali Creations, Ahsan and Honey Waqar.