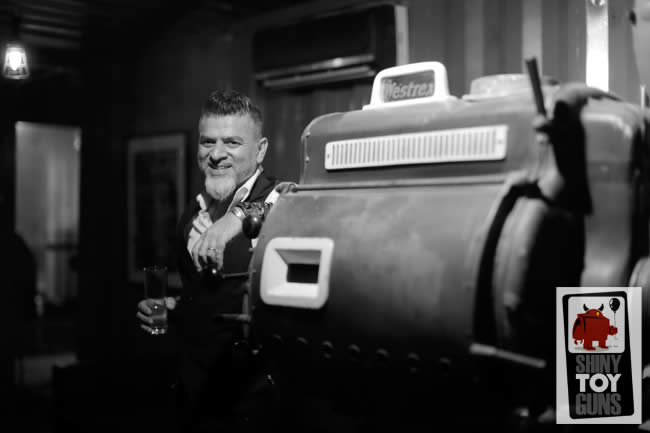 Shiny Toy Guns [#STG], headed by leading advertising filmmaker Asad-ul-Haq and prominent marketer Ali Murtaza, are set to release their debut feature film 'Dekh Magar Pyar Se' in Summer 2015.
'Dekh Magar Pyar Se' will be directed by Asad-ul-Haq himself, marking his cinematic debut as a director, with STG producing, financing and developing their debut venture completely in-house.
"We are very excited as we have been working on this project for the last one year or so! 'Dekh Magar Pyar Se' will be a true manifestation of our culture and music captured in breath taking visuals. We have a great team on-board for this project and will be sharing more details very soon. 'Dekh Magar Pyar Se' will hit cinemas by Summer 2015 but we will announce its official release date soon." said Asad-ul-Haq and Ali Murtaza on behalf of STG.
Originally based out of Singapore and recently launched in Pakistan, Shiny Toy Guns endeavors to create and to provide a platform to launch and support talent related to art of film-making and motion pictures, be it directors, actors, producers or writers.
STG will be sharing more details regarding the production, cast and crew members later this year. In the meantime, keep yourself logged on to the following portals for more information on STG and 'Dekh Magar Pyar Se'.