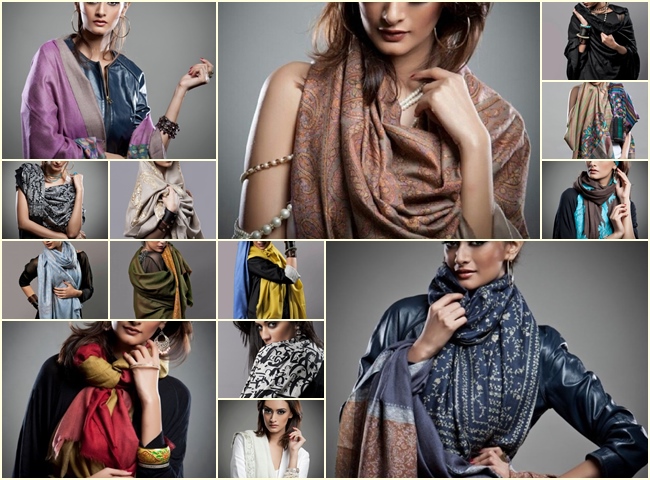 The Fashion Central Multi Brand is bringing you the latest winter collection by the renowned designer Zaru at its Multi Brand Store located at M.M. Alam Road.
The well-known designer was long time geared up for the launch of her most beautiful and engrossing shawl collection. Fashion Central Multi Brand is holding up 2 days exhibition on Wednesday, 26th till Thursday, 27th November 2014 from 11 am to 8 pm. As the winter season is here it is an appropriate time for the launch of shawls, it shows the insights of designers and awareness with what to put on table and at what time.
There is a perfect designer Kashmir Shawl for every occasion you feel inspired to demonstrate your trendsetting nature. Fashion Central brings you exclusive, one-of-a-kind lines of handmade, hand-embroidered Kashmir Shawls by Designer Zaru. The collection for this season is specially created to add royalty and grace to your personality.
However, now every woman with an elite taste for high-fashion can own and wear these enduring staples of the fashion world. The Seasons Shawl Collections are mirrored after the dramatic scenery of the Kashmir region. Each season at the foot of the breathtaking Himalayan mountain range is awe-inspiring in ways that are totally unique to this part of the world…
Zaru's clothing strives to provide high end fashion to the fashion seeking customers. The Special features include SHAHTOOSH, PASHTOOSH, PASHMINA, KALAMKARI, GULAABKARI, SHIKAARGAH, KANI, and Towel shawls from Indian Kashmir.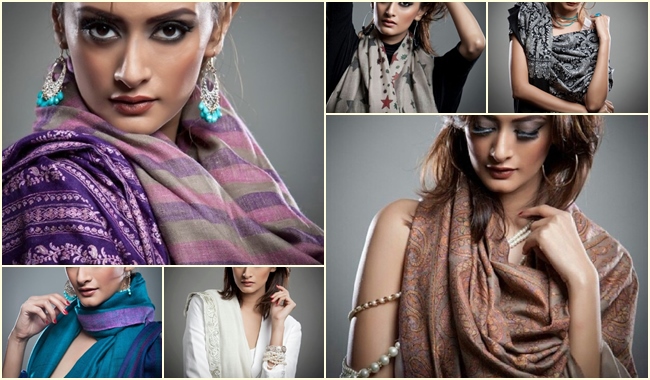 Zaru's designs, beautiful cuts and amalgamation of colors with thread embroidery are blended in such a way that neither is overshadowed by the other but flows together naturally.
About Fashion Central Multi Brand Store:
The Fashion Central Multi Brand Store has embarked itself as a luxurious and top class store in the most demanded over crowded zone of Lahore. It is a purpose-built facility with features like 3,300 square feet covered area, awesome interior, refreshing environment and the creations of 50 women's wear designers, 5 men's wear designers and 5 jewelry designers.
The operations at the store continue to touch a dynamic customer base, who in turn has responded by showing faith in us. Customer's reliance on the Fashion Central Brand is visible and what the most demanding customers like is a permanent presence, a focus on diversity and the accompanying needs fulfillment.
For more information about fashion central, please visit us online at www.shopping.fashioncentral.pk , our social media pages
https://www.facebook.com/FashioncentralMultiBrandStore, https://www.facebook.com/fashioncentralpk,
Twitter: https://twitter.com/fashion_central
Media contact:
Khawaja Pervaiz
Phone  +92-300-0800749, +92-42-35772252, +92-300-8480918,
Email:
khpervaiz.saeed@fashioncentral.pk
Office Address:
Fortune Mall, 20-A, Block C-3, Hussain Chowk, MM Alam Road
Lahore, Pakistan-54600
Contact via Email:
customerservice@fashioncentral.pk