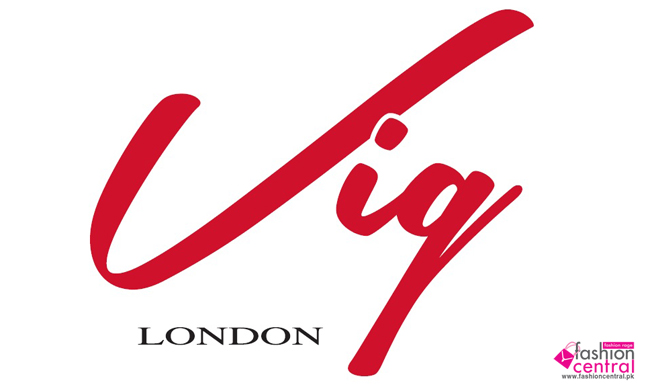 The Fashion Central is going to held an outstanding  fashion show on 14th November at its Multi Brand Store located at M.M. Alam Road. An internationally acclaimed brand "Viq London" will be launched with great boom the evening of the huge event is anticipated to be vibrant, exhilarating and heartwarming by fashion seekers.
The fashion house "Viq London" will be exclusively showcasing their superb ready to wear "Pret a porter westernized collection".
The top fashion models will lit up the ramp including Esshal Fayaz, Nada Bangash, Hanah Butt, Asifa Ashi, and Aqsa Ali. The TV celebrity Nausheen Shah will be the show stopper of the event.
The Makeup and style will be done by Angie Marshal. Moreover, to add glizz and thrill in the event the performances will be made Aashia Khan and Rafaqat Ali Khan.
[contentblock id=1 img=adsense.png]
The Red Carpet will be started at 7:30 pm. The fashion parade will commence at 8:30 with the closing ceremony at 10: 00 pm.
The event will be organized and efficiently managed by Ali Malik, CEO of Vison Events International. Vision Events International is an event management solution providers that manages the PR, promotion and brand recognition for fashion designers domestically and globally.
About Fashion Central Multi Brand Store:
The Fashion Central Multi Brand Store is a purpose-built facility with features like 3,300 square feet covered area, awesome interior, refreshing environment and the creations of 50 women's wear designers, 5 men's wear designers and 5 jewelry designers.
The operations at the store continue to touch a dynamic customer base, who in turn has responded by showing faith in us. Customer's reliance on the Fashion Central Brand is visible and what the most demanding customers like is a permanent presence, a focus on diversity and the accompanying needs fulfillment.
For more information about fashion central, please visit us online at www.shopping.fashioncentral.pk , our social media pages.
[contentblock id=2 img=adsense.png]
https://www.facebook.com/FashioncentralMultiBrandStore, https://www.facebook.com/fashioncentralpk
Twitter: https://twitter.com/fashion_central
Media contact:
Khawaja Pervaiz
Phone    +92-300-0800749, +92-42-35772252, +92-300-8480918,
EMAIL
khpervaiz.saeed@fashioncentral.pk
OFFICE ADDRESS:
Fortune Mall, 20-A, Block C-3, Hussain Chowk, MM Alam Road
Lahore, Pakistan-54600
Contact via Email
customerservice@fashioncentral.pk