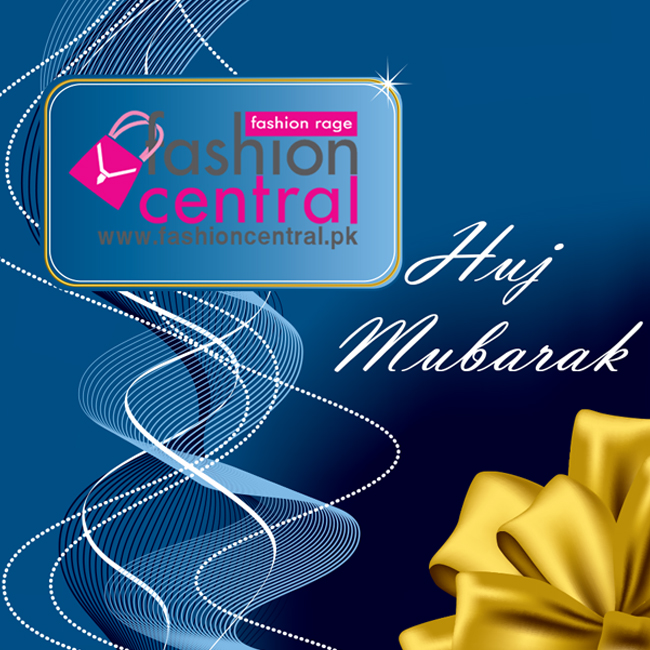 Hajj is the fifth and last pillar of Islam and it is essential for every Muslim at least one time in her life. There are two possibilities for hajj; one is you should be physically fit and second is you must be financially able. Hajj is an important religious festival for Muslims all over the world. Millions of pilgrimage obligates together for hajj at Makkah Mukarma.
It takes place on the 12th month of Islamic lunar calendar. Hajj reminds us the sacrifice of our Prophet Hazrat Ibrahim (A.S) who sacrifices his lovely son Hazrat Ismail (A.S) at Makkah Mukarma for the sake of God's will. As the Prophet was to do about, God stopped him and sent an animal to slaughter instead. The building of Kabba was created by Hazrat Abrahim and his son Hazrat Ismail (A.S). The house was named Kabbah after his cubic shape. It is the center point of Muslims from all over the world. When Muslims wants to pray he or she must face at Qiblah the direction twowards the Makkah.
Hajj cannot be performed any place except of Makkah Mukarma. The holy mosque Masjid-ul-Haram was built in Makkah Mukarma. It is today's most visited place on earth and that why is called Bayat-e-ateeq meaning the ancient house. One prayer in this mosque is equal to one hundred thousand prayers. When Hazrat Abrahim(A.S) completes his construction, he called people to hajj to pray to seek God's blessing in Kabbah and its vicinity and to make people come visit until the day of judgment.
Those who attend the hajj spend five days surrounding the desert. Hajj is performed on 9 Zil-hajj at Makkah during this pilgrimage journey, the Muslims pass through variant places of Makkah. At the ground of Arafat pilgrims hits the stones on evil at the end of sunset they move to Muzdalfa for shortened Maghrib and Isha prayer and for a short rest. The pilgrims spend the whole day at Arafat supplicating to God to forgive their sins and pray for future. The pilgrims again come back to Makkah on 10 of Zil-Hajj to attend rare pray and after this they sacrifice an animal for the sake of Gods will. The sacrifice commemorate us Hazrat Abrahim (A.S) sacrifice and develops the spirit for Islam.
When we perform Hajj, we should relate the rituals of our accentors and forefathers. Hajj commemorates the patience, tolerance, sacrifice, sincerity of our prophets and accentors. Hajj develops the unity, spirit and patience in all pilgrims who comes from distinctive places. There is no concept of cast, creed and color in Islam millions of people together in one place for the obligation of fifth pillar of Islam. No one is sophisticated than other on his color or wealth everyone stands equal to other for performing Hajj.
After Hajj, Muslims celebrate Eid-ul-Azha, this is another big religious festival for Muslims. Those who attend the Hajj are like that new born child who is clear from bad things and sins. It builds cultural harmony among variant people from distinctive locations. The Muslim world should perform this religious obligation to seek Allah's love and blessing. The scene of Kabbah and Masjid-e-Nabwi (S.A.W) is worth watching at the time to Hajj. As it is the largest gathering of Muslim world, so one should be physically fit to tackle with such large gathering. The whole world admire of this Muslim gathering whose example is difficult to find. It also reflects the sense of brotherhood without any discrimination. Allah makes us able to perform this religious obligation. Amen!