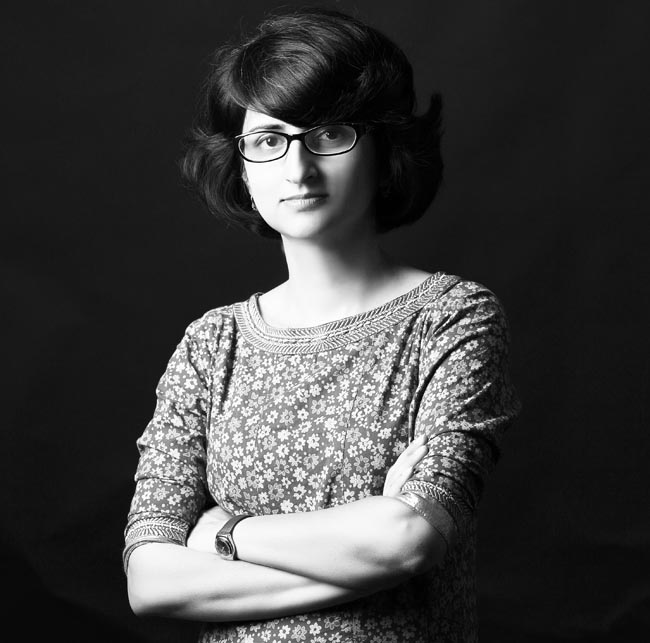 The Pakistani Academy Selection Committee has selected "DUKHTAR" to be submitted for Oscar consideration in the 'Foreign Language Film Award' category at the 87th Academy Awards.
The movie was selected by way of a secret ballot and was the overwhelming film of choice of the Committee members. As per standard practice, films selected by each individual country's Academy selection committee are submitted to the Academy for screening, shortlisting and voting with official Oscar nominees announced at a later date. In 2013, the Pakistani Academy Selection Committee selected "Zinda Bhaag" as the first Pakistani film in over fifty years to be submitted for Oscar consideration in the 'Foreign Language Film Award' category.
The Academy of Motion Picture Arts and Sciences will choose the final nominees for all award categories including Best Foreign Language Film by 8th January 2015. The complete and final list of Oscar nominees will be announced on 15th January 2015 with the presentation show for the 87th Academy Awards scheduled to take place on 22nd February 2015.
A record number of 76 films were submitted for Oscar consideration in the Best Foreign Language Film category at the 86th Academy Awards held earlier this year. The number of internationally submitted films for this category is expected to be even greater this year.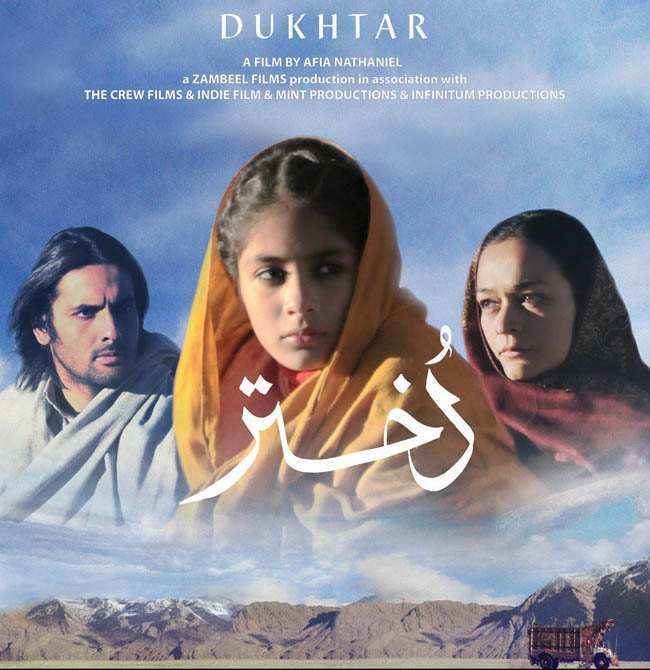 In a departure from traditional film fare, "DUKHTAR", directed by Afia Nathaniel, highlights the issue of child marriage through the setup of a road-trip thriller that explores the intense drama of a mother's frenzied search for a new life for her daughter with the help of ex-Mujahid truck driver played by award-winning actor Mohib Mirza. The film is set against the backdrop of the surreal landscapes and roads of Hunza, Skardu, Gilgit and Kallar Kahar all the way to the urbanscape of Lahore.
The feature film boasts a star studded cast that includes Samyia Mumtaz, Mohib Mirza, Saleha Aref, Asif Khan, Ajab Gul, Adnan Shah (Tipu), Abdullah Jan, Samina Ahmed and Omair Rana. 'DUKHTAR' was shot in 30 days in below freezing conditions with more than 200 extras and chase scenes filmed on the world's highest altitude roads.
Speaking about the selection of DUKHTAR, the members have said:
"DUKHTAR is a wonderful, impressive film. It shows how quickly Pakistani cinema is progressing." – Mohsin Hamid
"The little girl in DUKHTAR – a star is born" – Samina Peerzada
"DUKHTAR has set a new precedent in filmmaking in Pakistan. The film's powerful narrative is met with equally strong visuals that collectively showcase what Pakistani talent is all about. I have no doubt that the story will resonate with people locally and internationally." – Sharmeen Obaid-Chinoy
"Simple yet full of impact. DUKHTAR highlights a subject that desperately needs attention. Sensitive yet spirited portrayal of Allah Rakkhi by Samia Mumtaz. The Pakistani landscape is shot with a beautiful eye. Afia Nathanial has arrived." – Meesha Shafi
"DUKHTAR is a 'quiet' narrative. Use of day light in Afia's film was refreshing and cinematic. I wish the team best of luck. May Pakistani filmmakers keep making films each year which have their own unique signature style." – Akifa Mian