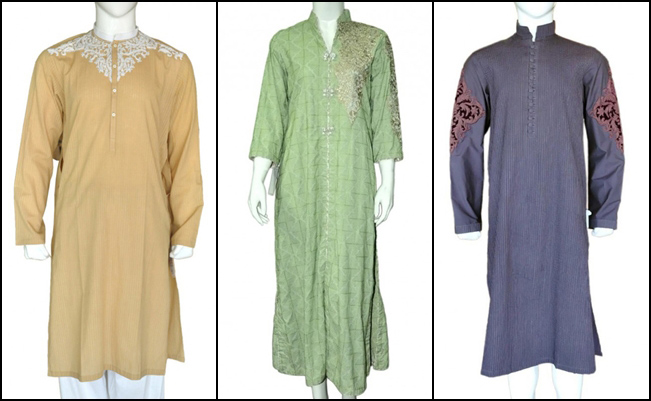 Weather it's a friends gathering or a birthday party, a bar b cue event or a hang out you definitely need a classy formal wear. It will make you look stand out in the crowd.  Formal wears are always in need and you have to own a couple of good formal cloths in your wardrobe.
Fashion central shopping blog offers you "Thread embroidered formal shirts".
The first shirt we are offering is "Beige Self Cotton". This tea color men's kurta is having elegant white thread embroidery on its shoulders, front and back. Its collar is white. This men's fine thread embroidered kurta is worth wearing on cool evenings of August, in artistic formal events like a visit to art galleries. Its price is also in your range costing 3,197 Rupees only. Give it a try here at fashion central online blog.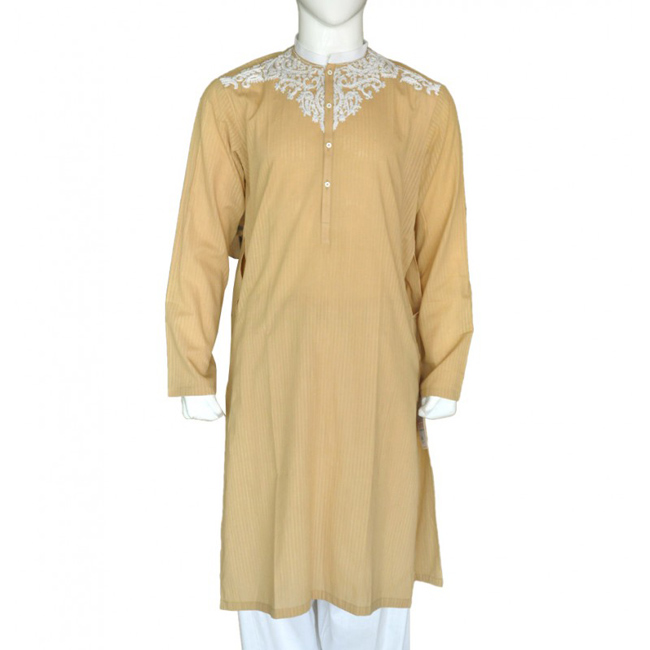 Another worth having formal thread embroidered masterpiece is "Front Lining Design Kurta". These offerings of FC shopping blog will highlight you in any party.
It's royal and classy, enchanting and eye catching. It is designed by Ahmed Zubair, a rising fashion designer in Pakistan. This formal classy Kurta has dark pink thread embroidery on its front and back and on sleeves too. Its fiber is cotton and it has fine lining all over the shirt adding much masculine touch to this outstanding kurta.
Having a look at its beauty and attraction and your need to have it in your Formal wear collection, its price is nothing. Its cost ranges to 1 Lac rupees. Well if you are a keeper then this kurta is a must have.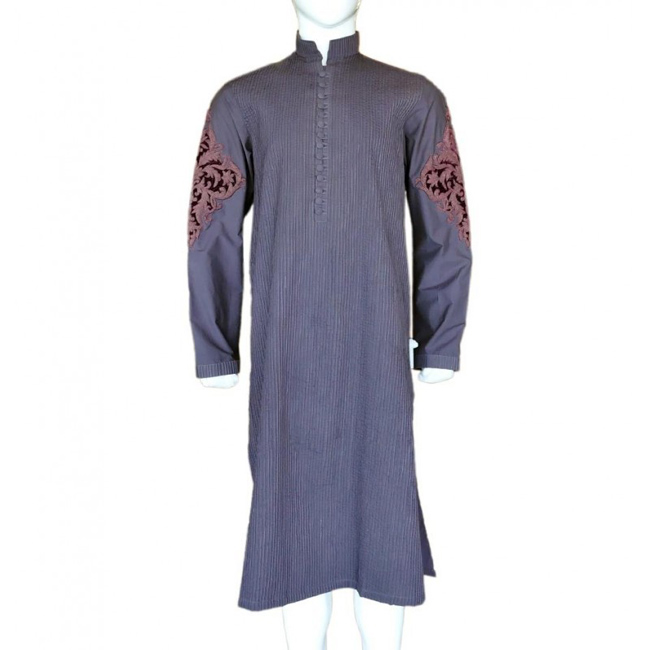 Last but not the least here comes our finest presentation in category of thread embroidered formal wears. It's an outstanding formal wear for our female folks. It's "Cool Pista Color Cotton Shirt". Its very feminine, very decent and very finely designed. It's having perfect thread motif on its front, shoulders and arms.
The thread used in this cotton shirt is shinny with addition of some silk. The embroidery is golden colored over best quality cotton. The buttons at the front are also special looking like small pearls gazing from green. If you are a fashion freak yet want to look classy and royal yet very casual then you must own this golden thread embroidered pista colored kurta. It price ranges in 5000 Rupees. Nothing in front of a master cut.