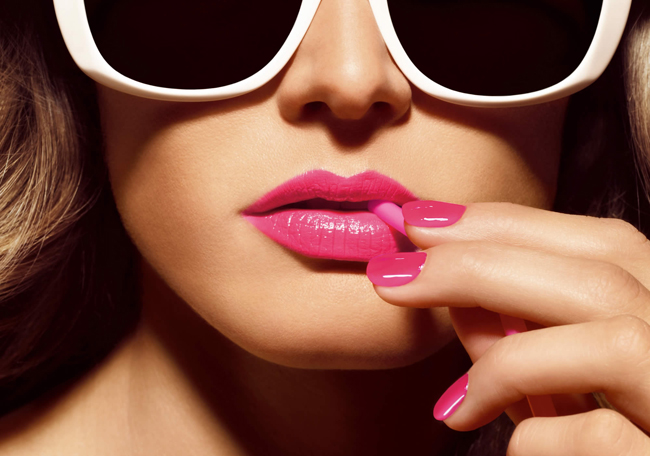 The feminine look is never complete without sealing the lips with some beautiful color. Lip shades have evolved over time in types and quality and one now has a plenty of variety to choose from. Ranging from lipsticks to glosses, colors are very difficult to choose because one cannot just get enough of them!
Girls are always obsessed about cosmetics and the emerging companies, new collections coupled with the increasing fashion sense has changed the entire meaning of beauty. Makeup geeks should know that the trend this season is all about the lips, and therefore you must pay special attention now to some great lip products, if you did not before!
Lipstick shade can be combined with some hues of eye shade and your look can be just complete without needing any other thing. What makeup shades are you wearing does not entirely depend on what colors are in vogue. Even though it is a major deciding factor, aspects such as complexion, suitability and personal preferences play a vital role in what colors are you applying to your lips.
The lipstick colors this summer are orchid and orange. Very few are lucky enough to have these colors suited to them, the rest need to make some effort. The traditional pinks and hues of peaches can be intermingled with these shades to attain a perfect blend.
This neon orange shade is totally in trend and is just too good to make a nice change in your appearance. The shade has a satin finish and takes away all the attention from your flaws and keeps it captivated. A must have in the makeup closet this summer!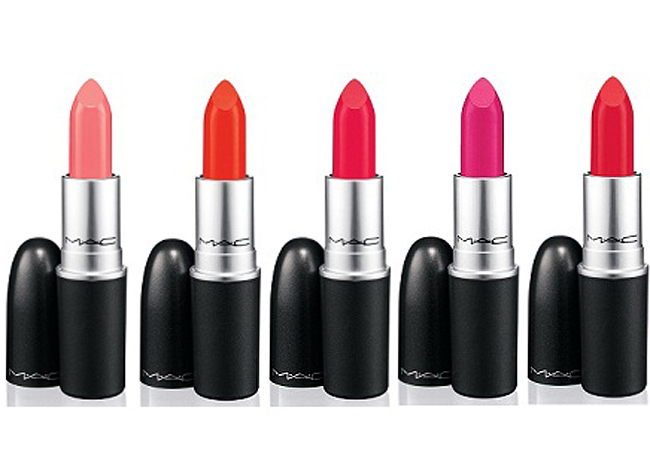 Orchid is the color this year but it can suit only a very few when applied as it is. Coupling it with some wearable bright colors can bring the perfect look to your smile. Use some gloss to match the shade to your personality.
This super lustrous color is a variation of orchid and attains a perfect balance between bright pink and orchid. Though the original color does not suit everybody as it is, this is perfectly wearable to create a distinctive and fresh look.
Pinks are never out of fashion; they never can be! This is the new hottest addition to the market. Pink pigeon can be worn with an array of dresses and yet fit perfectly with all of them!
This bright fuchsia pink lipstick is just awesome to strike the audience in the first glance. Great to work on formal and semi formal occasion, it can also be worn on hangouts to enhance the glow on your face. The semi-matte finish is an additional feature.
This summer lipstick is amazing offering a light peachish and orange tone. Can be perfectly worn on evenings and is a lovely shade for day outings too. Whether gatherings or just a visit to the market, you can cover your lips with the soft color!
Berry pink is also the trend these days. Apply this shade while going anywhere and you will look beautiful than ever!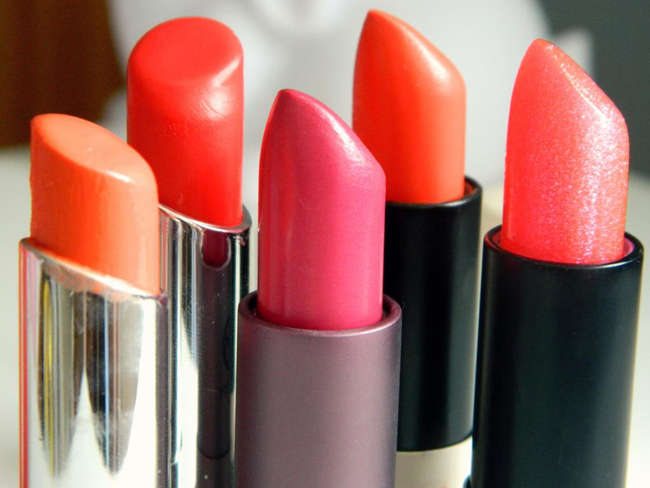 Though the glossy look is not entirely out of fashion, matte finish is the name of the game! Do not worry about cracked lips, as the lipsticks' rich formulas have the right ingredients to address them, while adding a little glossy texture to the matte finish!