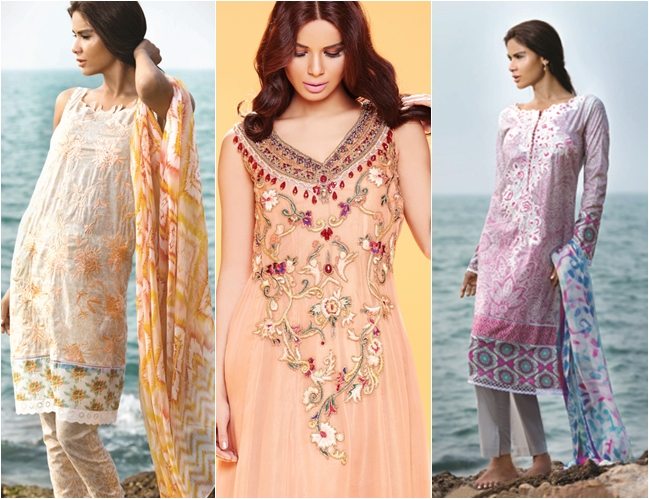 So with spring comes in the coolness not just of the breeze and the gorgeous flowers but with elements that make you look just as fresh and renewed as the weather itself.
Fashion Central e shop brings all the renowned designers from you can buy the best just by a single click of a button at the ease of your home. The dresses are available in contrasting colors that soothes the eye is a very mellow way. The floral embroidery, semi precious stones, patch work, lace work, net patches and Cherme use fabric is used to beautify the dresses.
GLAMOROUS PEACH STONE WORKED DESIGN:
Also available at FC e shop is the peach stone worked bright fit; this is a chiffon trouser -shirt with ruby and zari/kora work in sleeveless design. Nail the style of the season wearing this spring peach frock. Chiffon embroided floral pattern design ensures complete comfort and breathability to the wearer. This shirt will cost you$323 (PKR 31,800). To view the complete product detail opens the link
http://shopping.fashioncentral.pk/semi-formal/514-glamorous-peach-stone-worked-design.html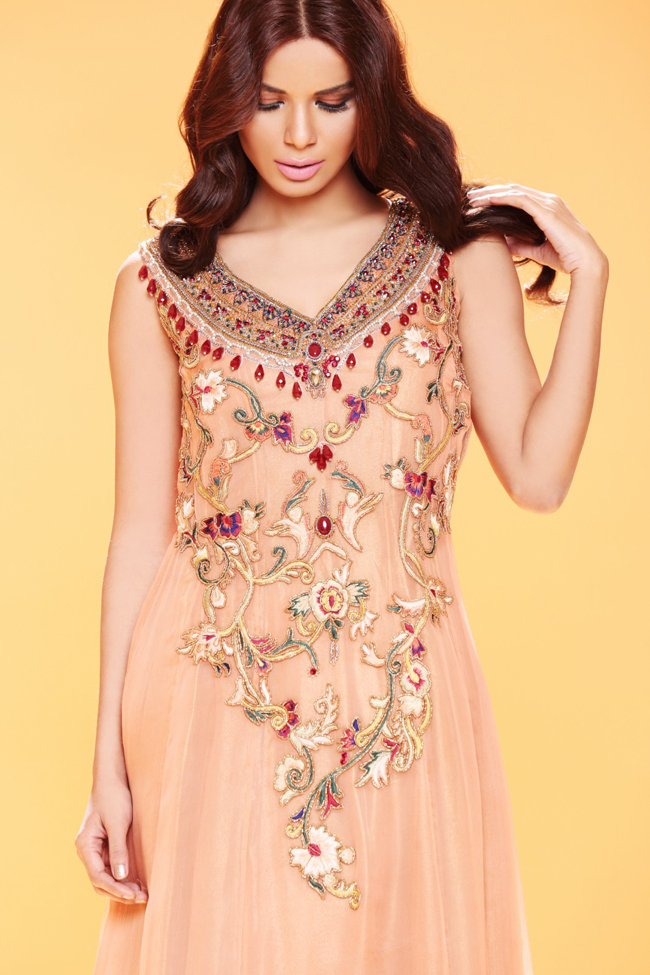 SOPHISTICATED TEA PINK DESIGN:
Another desirable cool color available at FC e shop is the front embroided work design in a soft peach kurta, a unique piece to own and wear making you look classy this spring. Along with this is available and lovely floral patterned kurta, a multi colored combination made from lawn. Given the weather it is the beautiful dress which is light weight and perfect for your daily wear outside.
Tea Pink embroidered 3 piece outfits with Chiffon dupatta for women by So Kamal. Crafted from cotton comes in regular-fit. This shirt will cost you $52 (PKR 5,120). To view the complete product detail opens the link: http://shopping.fashioncentral.pk/lawn/468-sophisticated-tea-pink-design.html.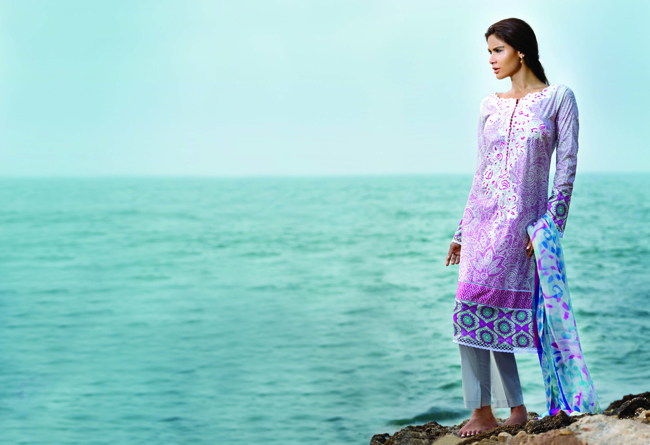 SPRING COMFORT:
Now coming to something a little more casual, FC e shop has available a white lawn 3 piece unstitched suit shirt, simple yet graceful this beautiful dress can meet your aesthetic sensibilities. Breathe life into your seasonal wardrobe wearing this outfit by So Kamal.
Made from pure lawn with embroidery in abstract design. Show your flower power in this bold floral print swing dress. This shirt will cost you R$61 (PKR 6,006). To view the complete product detail opens the link http://shopping.fashioncentral.pk/lawn/423-spring-comfort.html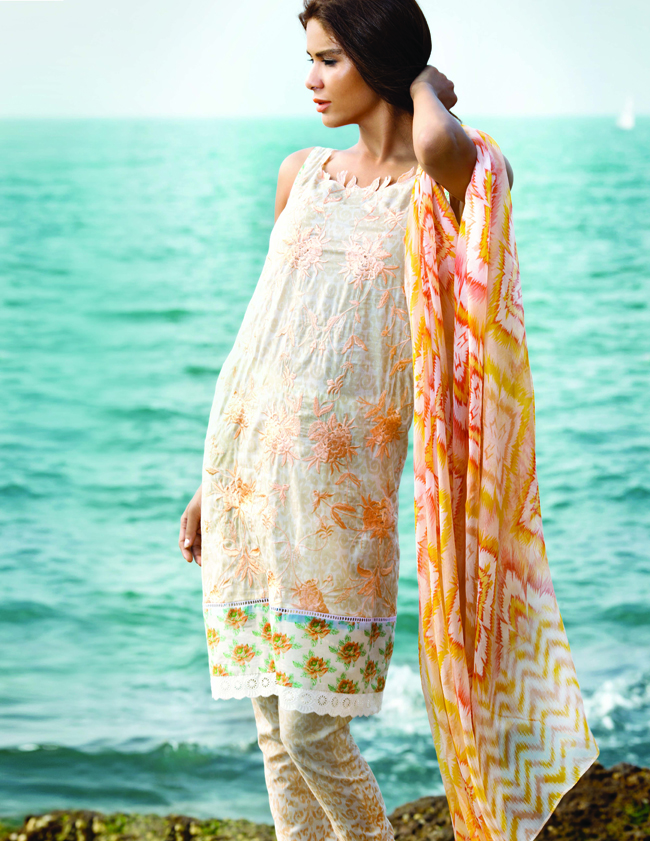 So if you have a keen eye for cool colors this spring FC e shop is the place for you to shop at http://shopping.fashioncentral.pk/