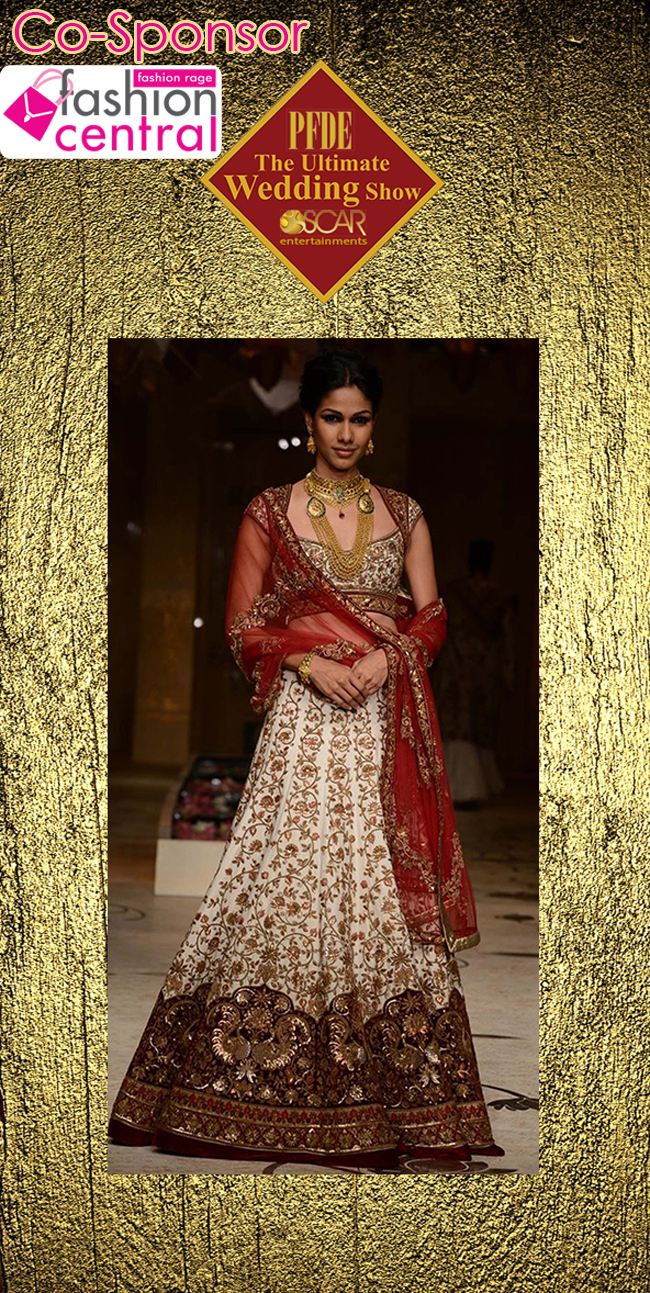 Under the umbrella of Oscar Entertainment and with co sponsorship of Fashion Central (www.fashioncentral.pk), PFDE will showcase the ultimate wedding show on 8th August,2014 at Pear Continental, Rawalpindi.
In elegant surroundings, the PFDE Ultimate Wedding Show promises to convert the occasion into  a night of glamour, style and high fashion elegance.
As for diversity, a total of 20 designers will present defining wedding collections on this day. To add to the beauty and grace of the event,the top 30 models of Pakistan  will all be there.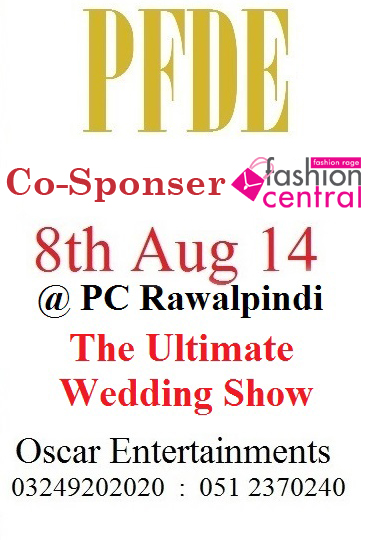 The event will bring forth an extremely rich, amazing and engaging fashion experience for the crème de la crème of the twin cities of Rawalpindi and Islamabad, who will be in attendance.
PFDE Ultimate Wedding Show will be choreographed by Imran Qureshi. Fashion Central.pk will be the online media partners.
For more information, logon to https://www.facebook.com/pakistanfashiondesignerexpo