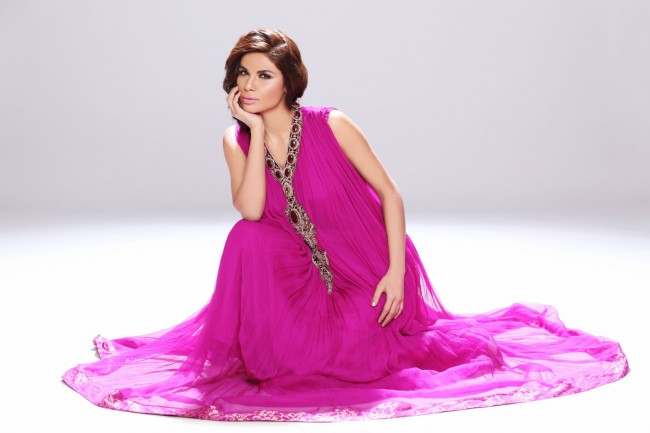 Eid is one the festive occasion, Eid-ul-Fitr comes after the holy month of Ramadan. This eid is a gift of Allah, we must celebrate it with great zeal. Eid is one of the auspicious occasion where family and friends meet and spent time together. The celebrations last for three days.
All of the woman wants to look their best on this occasion. Everyone gets new clothes and accessories just to look stylish. Getting new things on Eid is also what our religion says so try to get clothes which are in fashion. The woman usually loves to do shopping so they know what to get for themselves.
What to wear on Eid is an important question, one should look stylish and simple at the same time. Whenever you are buying clothes chose things which are modern and that suits your body type.
On this Eid you can see different fashion trends which are being followed, you cannot stick to one thing. It depends on you, either you want to wear something traditional or you want to wear something modern and classy. The fashion of the frocks is still in but not to much, you can wear frock with choridar pajamas, the frock fashion is almost gone, but the new thing in it is angrkha frock:it look stylish and traditional at the same time.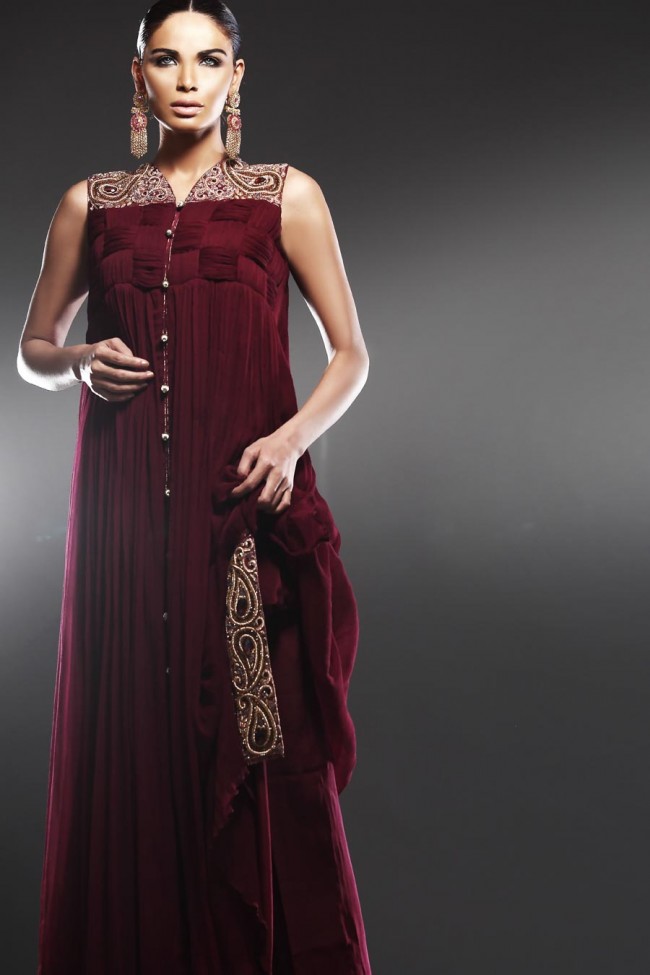 You feel like you are a royal princess in the dress. Knee length shirts with strait will create a fashion statement, even all the ready to wear available are of the same type. Kurtas are still in fashion and they will never go out, you can get a nice printed or embroidered Kurta and wear it with tights or straight pants. Chose your Eid dress very wisely, make sure the color you chose is according to the fashion and it suits you too. You all know that this year Eid is coming in Summer so do not go for very dark colors stick to medium tones such nudes, peaches and oranges.
Woman eid is totally incomplete without bangles and mehndi. Chose bangles that go with your dress and you can wear plain bangles if your dress is heavy. Mehdni designs is very important make sure it is simple but the color is good and go for traditional designs.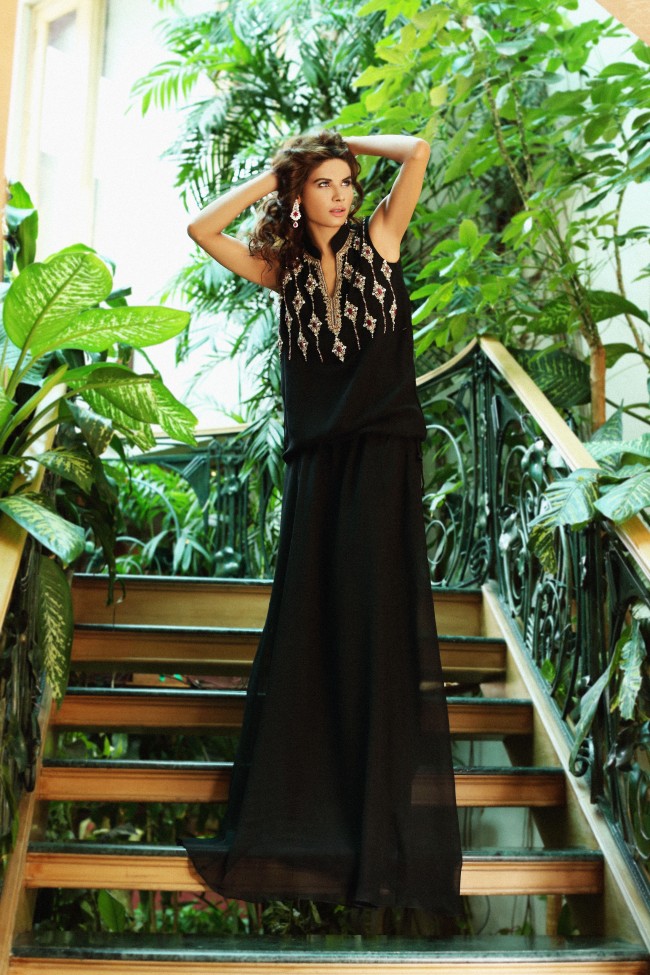 Woman shoes depicit their personality. Wear flat sandals if you are at home. If you are going at some formal dinner than wear high heels or wedges. You can even wear khusa or simple flip flops. Do not wear colored shoes, wear nudes colors and make sure that whichever shoe you are wearing must be comfortable.
On Eid all the girls and woman want perfect hair, they want to look stunning. Go with the latest and trendy hairstyles such as braids, side ponytails, you can even get a blow dry or pin up your hairs in a stylish way. Make different hairstyles on all the three days.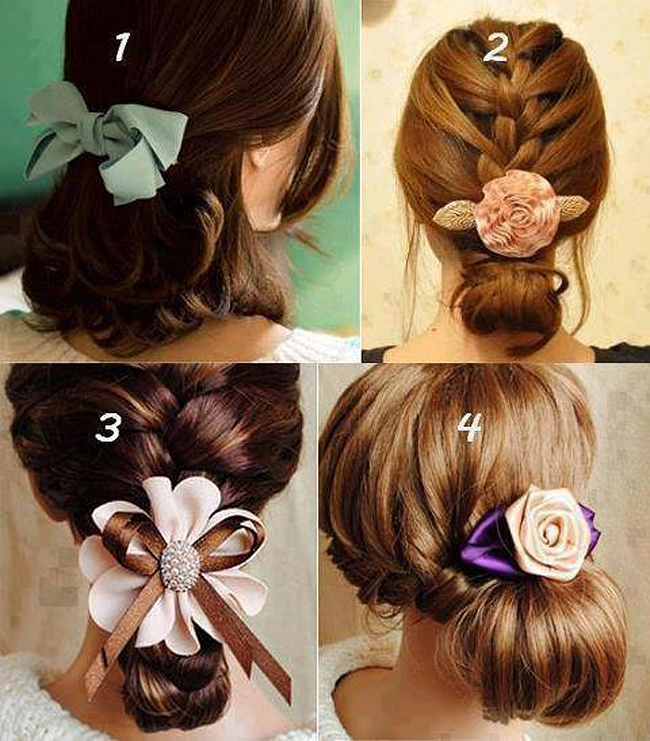 Eid should be celebrated with fun and boom. Men are also these days very choosy about their clothes, they want to wear trendy and stylish dress. Usually what we have seen that on Eid men wear shalwars kurtas, it is the traditional dress. This time the designers have also designed a wide range of Kurta for men so that they can also compete with a woman.
When you are choosing your Eid outfit make sure the kurta color is subtle, go for colors like off-white, green, black, browns or blues. You can wear pajamas instead of shalwars. When you are getting ready for Eid always keep that in mind that shoes enhances your personality and make you feel more confident.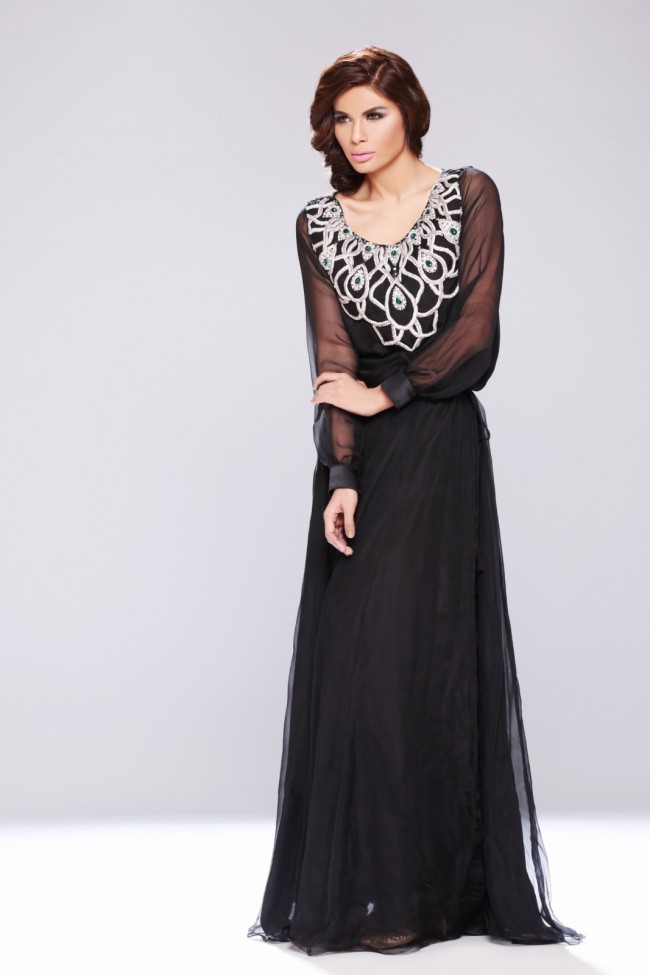 Wear those shoes in which you feel confident and comfortable. Your Eid outfit should compliment your shoes. Wear loafers, they are casual and trendy at the same time, one can also go for a dress shoe. Khula puri and khusa looks good with shalwar kurta.