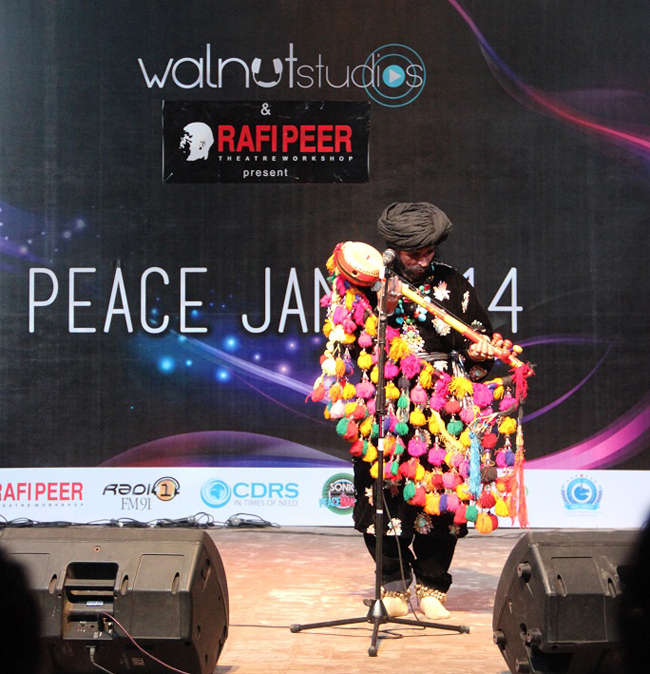 Peace Jam 2014 organized by Walnut Studios took place celebrating Pakistani culture and the best of Sufi Music and Poetry amongst hordes of fans and admirers. Celebrating the ethnic culture and what Pakistan is rich in, performances by the likes of Saeein Zahoor and Sanam Marvi had everyone swooning on their feet with their popular numbers being an instant hit.
Other artists who performed included renowned singer Surriya Khanum, Rizwan Moazzam Qawaals from Faisalabad, Israr Nabi Bukhsh from Lahore, Bazm-e-Laiqa from Gilgit Baltistan, Zar Sanga from Tank, Shah Jo Baag Fakirs from Bitshah and Pupoo Saaein from Lahore.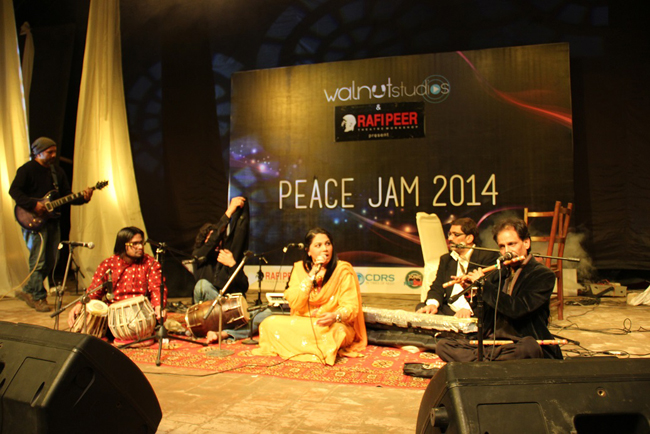 There was a significant number of people in attendance showing their support for the initiative taken by Walnut Media, supporting a cause to revive celebrating Pakistan's culture and some of the most talented artists of Pakistan.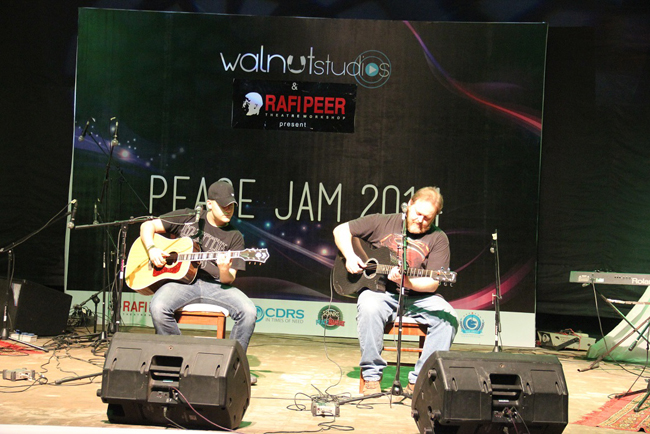 The event that took place at Rafi Peer Cultural Complex was produced by Walnut Studios aiming to give the artists a platform to revive cultural arts. Real-time recording was done and a series of videos consisting of devotional content were developed. The content will be released on digital in the month of Ramzan.