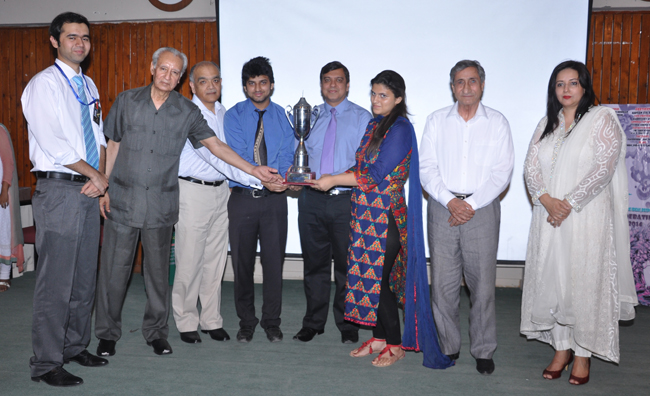 The FMHC debating Society hosted the 3rd annual Lahore Debating Gala at the General Attique-ur-Rehman Auditorium of Fatima Memorial Hospital. The aim of the gala was to bring talented individuals of premier institutions from across Lahore in a battle of oratory skills.
The Lahore debating gala consisted of 20 institutes from across Lahore which included major debating societies from GCU, FCCU, LSE, King Edward Medical University, Allama Iqbal Medical College, SIMS and Punjab University.
The Lahore Debating Gala was held over a period of two days and comprised of two events which were the Parliamentary held on Saturday and Sunday, 24th and 25th of May and the Declamation held on Monday, 26th of May 2014.
The Lahore Debating Gala 2014 consisted of 40 declamation speakers and 72 speakers in parliamentary debates. University College Lahore and Lahore School of Economic won first and second positions respectively in the parliamentary debates.
The winners of the declamation were; Ahmad Rafey from K.E.M.U who stood first and Anas Abrar – LMDC who came second place in the English Humorous category. The winners of the English Serious category were Nimra Shahid from AIMC – 1st position and Ahmed Chaudhary of GCU – 2nd position. Ali Ahmad of GCU and Gul Nawaz from AIMC tied for first place in the Urdu Humorous Category while Syed Azeem of Superior University came second. Khawaja Hassan of KEMU stood first in the Urdu Serious Category while Salman Mehmood of Akhtar Saeed Medical College stood second.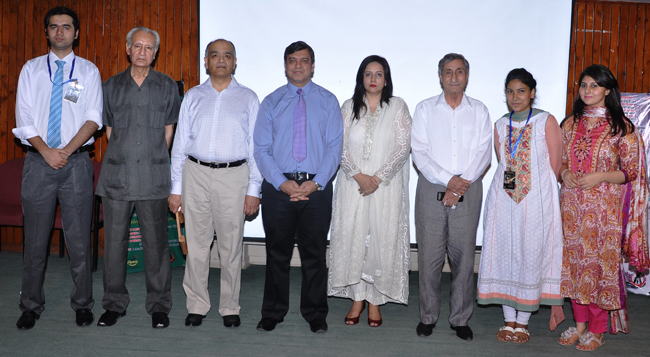 The winning team trophy went to Allama Iqbal Medical College. The head adjudicator for the declamation was Dr. Ahmad Bilal, PhD from the University of Virginia, along with Dr. Usman Saeed, Prof. Latif Aftab, Dr, Fakhar Abbas, and Dr. Abdul Basit. The chief adjudicator for parliamentary debates was Ali Hamran while the Chief guest was Prof. Anjum Habib – Principal AMC/LGH.
The Lahore Debating Gala 2014 was organized the Patron-in-Chief, Prof. Humayun Maqsood – Principal FMH College of Medicine & Dentistry, Dr. Saba Khalid – Staff President, Ahsan Zil-e-Ali – President, Rameeshey Khan – Vice President, Syeda Amina Rizvi – General Secretary of the FMHC debating Society.