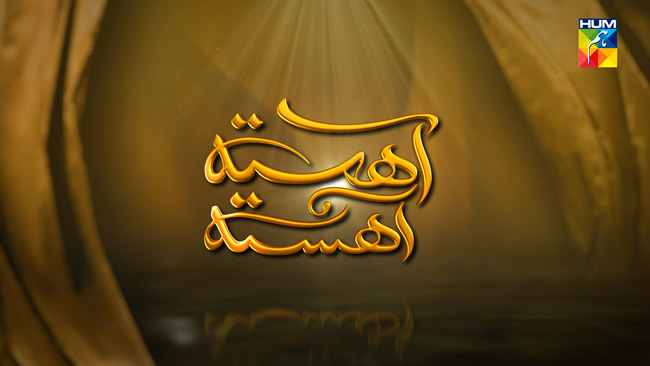 Ahista Ahista is a tale of love, matrimony, grief and sacrifice. The plot revolves around a married couple, Zavar, a charming Pakistani living in the United States and Sophia, an Anglo Indian girl. The couple deeply cherish their love but Zavar keeps his marriage a secret from his family, fearing the fact that his mother Bi Jan will not approve of his marriage with an Anglo Indian girl.
Things take a turn when Zavar visits Pakistan to take care of Bi Jan's falling health and is forced to marry his cousin Haya. Zavar doesn't want to hurt his mother's feelings but he cannot escape the memory of his love, waiting in the US for his return.
Will Zavar gather his courage to tell Bi Jan about his wedlock? What will be the outcome of this forced union?
To find out, watch Ahista Ahista only on HUM TV.
Writer:                  Aliya Bukhari
Director:              Haseeb Hassan
Producer:            Momina Duraid
Cast:                      Mawra Hocane, Sheroz Sabzwari, Jawaid Sheikh, Sarwat Gillani, Adnan Siddiqui, Behroz         Sabzwari, Hina Biyat, Mehr Jaffri and Saba Hameed.
Day and Time:        Every Sunday 8:00 pm