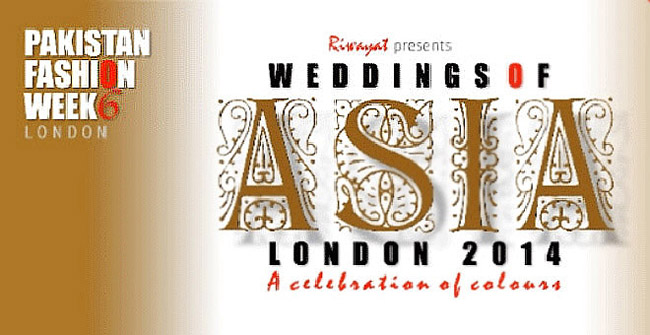 Weddings of Asia (Pakistan Fashion Week 6) at the Russell Hotel, London on the 30th May – 01 June 2014 was a hugely successful show hosted by Riwayat. Riwayat has put up fantastic shows since establishing PFW in London in 2011, and the introduction of Weddings of Asia is being seen as another feather in its proverbial cap.
Many of Pakistan and India's renowned designers showcased their new bridal collections including Rana Noman, Zaheer Abbas, Zainab Chottani, Mona Imran, Rizwan Ahmed, Zeeshan Bariwala, Poshak Mahal, Al Zohaib Textile, Shariq Textile, Tabya Khan, Tehxeeb, Ayesha Aijaz, Vavci and many more.
Hosted by renowned BBC anchor Atika, the fashions shows saw some of Asia's most famous models walk the ramp including Sabika, Maha, Rubaab and Sadaf. With the support of ARY TV since the inception of PFW, Riwayat's success has echoed around the world.
The response to Weddings of Asia has been greater than ever and the team announced they will look to host the next PFW later this year. Riwayat have established a reputation for being able to host events of the highest quality, and the designers and guests were delighted with the outcome.