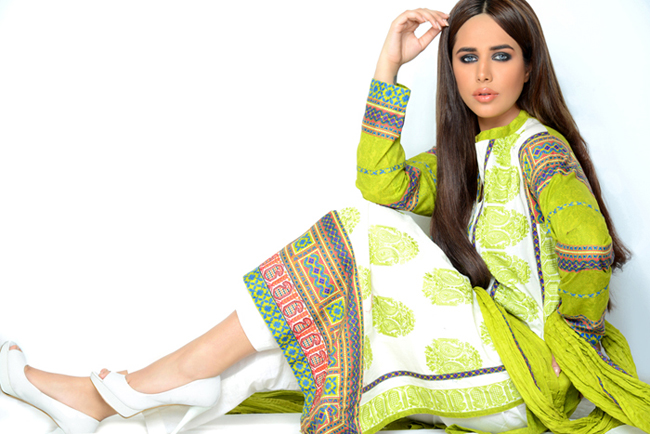 One of Pakistan's brightest retail brands; Origins was recently awarded as the 'Brand of the Year' by Brands Asia. To glorify the moment Origin's director Suleman Pervez was further awarded as the Entrepreneur of the Year for Origins. Origins launched in 2010 is the creative brain child of Ayesha Mansoor and Suleman Pervez and from the beginning till date is considered as one of the most sought after brands in the Pakistani fashion retail industry. Origins thrives in ready-to-wear designs that are exquisite and extraordinary for the diverse Pakistani consumer market.
Over the period of just four years Origins has emerged as one of Pakistan's best-selling brands by achieving niche in both casual and semi-formal clothing with elegance and persona. Origins defines its concept as novel and exclusively designed for its consumers thereby making sure that every piece is stitched with exclusive certainty and quality as well as appealing to rapidly changing trends in the fashion industry. Origins success is marked by its 35 successful outlets all over Pakistan with many more opening soon.
"What started as a vision is now turning into success however the passion to keep growing cultivates with every stride that I and Origins take. Origins celebrates its 4th Anniversary this week and I couldn't be more proud of this success." stated the Visionary Director of Origins Mr. Suleman Pervez.
The Marketing Executive for Origins; Haya Saleem further expressed "I am very excited about the anniversary week sale- it is going to be one of the biggest summer events of Lahore. The kind of work that goes behind the curtains to give the final products is absolutely phenomenal. Hoping to see you there."