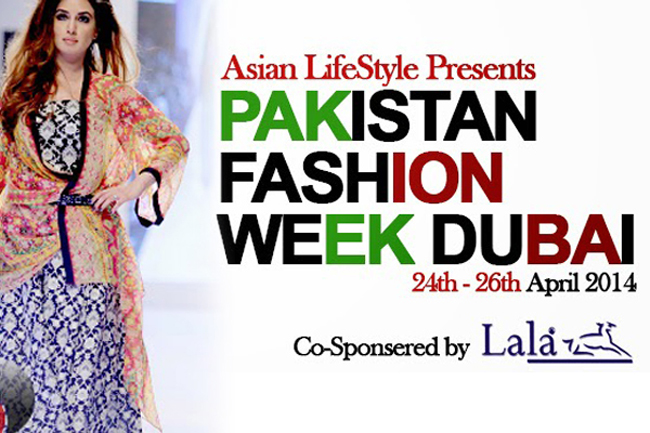 Following the success of their Publications including Asian Lifestyle Magazine and Mela magazine, Mr Shahid Mian CEO of Pakistan Fashion Week Dubai 2014, took their publications to an international platform by showcasing 30 renowned fashion and textile designers at Pakistan Fashion Week Dubai 2014 and made it a historic success. His Excellency Ambassador Javed Malik, Sheikh Abdullah Al Sharqi, also graced the event.
Where Mr Shahid Mian received award from Mr. Javed Malik, Ambassador of Pakistan at UAE accompanied with HH Sheikh Abdullah Al Sahrqi, for the gigantic success of PFWD season 1. Other than that, Dr Saeed Qadir, Commercial Counselor UAE behalf of Consulate GENERAL OF PAKISTAN presented award to Mr. Shahid Mian.
Asian international Media (Pvt) Ltd (AIM) organized the first event of its kind in the history of Pakistan fashion industry i-e Pakistan Fashion Week Dubai where all leading Pakistani, Indian and Dubai based fashion designers participated. The grand event was co-sponsored by LALAZ and Gul Ahmed Textiles whereas styling and PR was taken care of by ZHAUS.
The exhibitors of the show were BRANDS JUST PRET. The store stocks for designers along with providing state of the art retail services, managing exhibitions and arranging fashion showcases. Furthermore, they enable designers to best promote their brands by developing their brand profiles, corporate identities and photo shoots. The choreographer of the show was none other than Imran Kureshi. Imran Kureishi introduced & Pioneered Fashion Shows, Live Pop Concerts, Stain Glass Paintings, Silk Painting & Disco Dancing in Pakistan.
A Chemical Engineering degree holder who has Served & Promoted Fashion, Art & Cultural activities in Pakistan for the past 3 decades selflessly. Imran's Achievements in the field of Fashion & Art are recognized internationally and has Choreographed Fashion shows all around the World. Imran has greatly contributed in getting Pakistan recognized in the international Fashion industry.
Recognized magazines including Asian Lifestyle Magazine and Mela monthly Magazine and upcoming Dubai Fashion TV were part of Asian International Media (Pvt) Ltd. Asian lifestyle Magazine is the only magazine that can offer it all, plus gives advertisers the opportunity to promote their products and services on the international market. Asian lifestyle magazine is published and distributed in Canada, Dubai, Doha, Muscat, India and Pakistan at the same time, making it the only platform that can offer advertisers the chance to advertise and market goods and services abroad to enable our clients to reach a further target audience all at competitive local rates according to the country of distribution.
Team PFWD 2014 is thankful for the honourable media partners/ journalists including Dubai Bliss, Zee tv, Zee Cinema, Masala Magazine and Ary Digital for attending the show and promoting the grand event with maximum coverage. This kind act of yours will be highly appreciated and ensure future ties with our company.
An initiative by Asian Lifestyle Events, Pakistan Fashion Week Dubai was held from 24th to 26th April 2014 at Shangri-La Hotel in Dubai with an aim to promote fashion that is "Made in Pakistan" by featuring Pakistani textile companies and fashion designers.
After the historic success of Pakistan Fashion Week Dubai 2014, the next fashion show date and venue details will be announced shortly. Where renowned fashion designers of the world including Pakistan, Dubai and India will be participating.