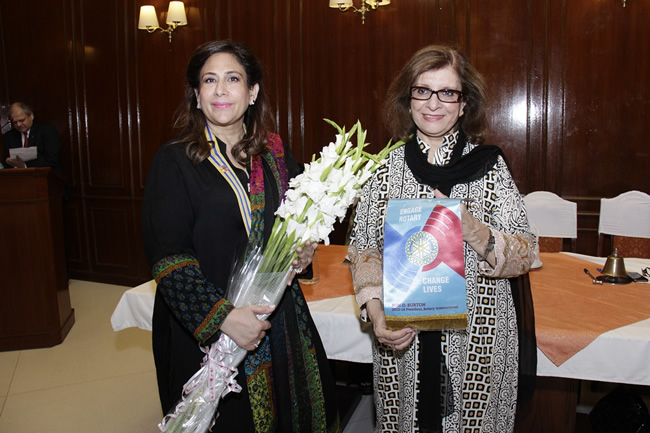 Rotary Club International, Karachi passed a resolution on Tuesday April 29, 2014 at the Services Club Karachi, appealing to the Government of Pakistan to bestow the highest civilian award of Sitara-e-Imtiaz on Sultana Siddiqui, president of HUM Network and recipient of Pride of Performance Award, in recognition of her services to the entertainment industry and society of Pakistan.
The content of the resolution highlighted the enormous contributions of Sultana Siddiqui to Pakistan's television industry. Sultana Siddiqui has not only brought Pakistani viewers back to watching Pakistani drama by providing them with one hit serial after another but she has also always made it a point to tackle burning social issues in her play and empower women through them. She has represented Pakistan on countless international forums, and presented papers at various seminars, projecting the soft image of our country. She has been a role model for all Pakistanis, particularly women.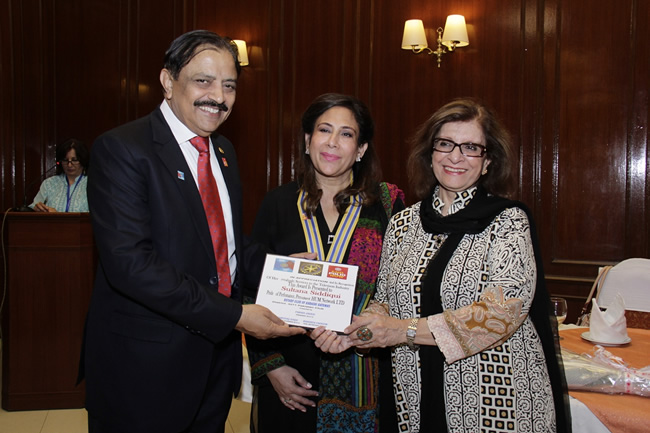 Sultana Siddiqui has won many awards since her debut in the television industry in 1974 and this is the first time that any club is submitting a resolution to the authorities urging them to consider this legendary entrepreneur for the highest civil award of Pakistan.