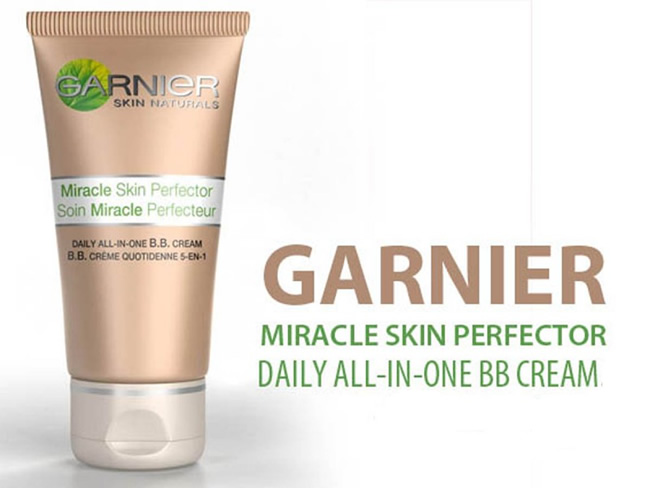 The pollution in our environment and many other hidden aspects related to health may cause skin problem for many. Today, you can see various skin problems like dark spots, dull complexion (due to direct sun exposure), dehydration -which makes skin dry and damaged any many other.
All these problems are common these days, but you can solve this entire headache just by the use of some perfect skin product according to your skin type. Garnier is best known brand for skin care products and hair dyes as well. The brand has launched a number of skin care products till date. Garnier BB cream is one of its products which renews and hydrates your skin in hot summer. You can find several skin solutions in this single product. The main five functions of Garnier BB are following.
Evens Tone: The function of this skin care product is to even your skin tone and make it look smooth and neat. It has vitamin C and mineral pigments which improves the skin complexion and make it single tone. It can also be applied before getting out in bright sunlight to save your skin from damaging UV rays that are coming from sun.
Hydrates: Keeping in view the problem of dehydration, the cream is meant for those who are tired of dehydration in summer. Dehydration is one of the common skin problems in summer which may give your skin a dry and dull effect. Garnier BB cream hydrates your skin making it look fresher.
Renews: Another function of this great product is to make the skin new and smooth. It gives the skin clean and shiny look that you have never experienced before. It removes all the debris and dry effects from the skin and makes it look bright and fair.
Protects: Garnier BB cream is also beneficial in bright sunlight as it protects the skin from bright sunlight. It protects from SPF 15 UVA/UVB sunscreen which is the need of every individual indeed.
Brightens: Fair complexion is the result that you will get after regular use of Garnier BB cream. It makes your skin tone bright and you can get a glow on your skin. It will hide all the patches and discoloration and give the skin a smooth touch.
Semi Matte Finish:
Garnier BB cream is a miracle as it has a number of skin advantages in a single product which provide instant results also. It is observed that most of the BB creams have thick consistency that makes the skin dewy and unpleasant. Garnier BB is different from all other BB creams as it comes for both oily combination and normal skin as well. The fat tube is for those who have normal skin type and want a dewy finish. It is best if used in winters by those who dry skin problem. The skinny tube is meant for those who have oily skin and want semi-matte finish.
How Does It Wear?
The answer to this question is very simple and easy. For those who have oil-prone skin, can make use of it and the oil will remain at bay for at least 4 hours. If your skin produces heavy oil, then after 4 hours of application of Garnier BB; your skin will again start producing oil like before. It is not greasy like other BB creams, but gives a very light and smooth natural effect to your skin.
How to Apply?
Some ladies use to rub creams on their face which is totally a bad idea. This may cause rash and irritation on your skin instead of giving any advantage. You can apply Garnier BB cream in a very simple and easy manner. All you need to do is just take small amount of cream on your finger tips and gently blend it over the whole face. This is the right way to use any BB cream.
You can get Gariner BB cream Perfector at any leading cosmetic store in your area. The demand of this cream is more in summer season as it has all the solutions of possible summer skin problems. The price of this cream is also not costly and every pocket could afford it.