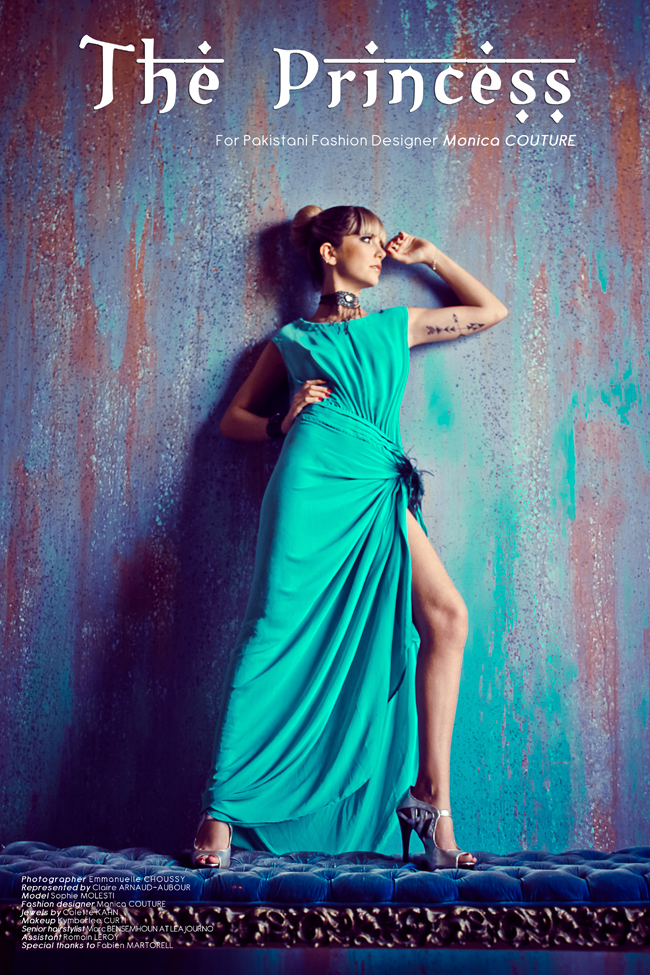 Monica Paracha's euphonious label, Monica Couture made new trends in Pakistani Market this season. The brand is constructed on the sheer design philosophy of self-discovery and re-invigoration, which initially started off as a small-workshop a decade ago. Over the years, due to her undying efforts and a loyal clientele, Monica Couture grew into an internationally recognized brand.
A Monia Haute-Couture stapled voluminous fold of thick cloth with swoop-back pleated twill and glamorized shirtwaist epitomizes chic and suaveness. The flowing goddess gowns, embellished cocktail dresses and bespoke couture-gowns for A-list celebrities encapsulates the bohemian glamour. Monica Couture not only has a forte in bridal couture gowns, Prêt-à-Porter collection and stately sculpted jewelry, but it also excels in producing exquisite Swarovski encrusted shoe line, handbags and clutches.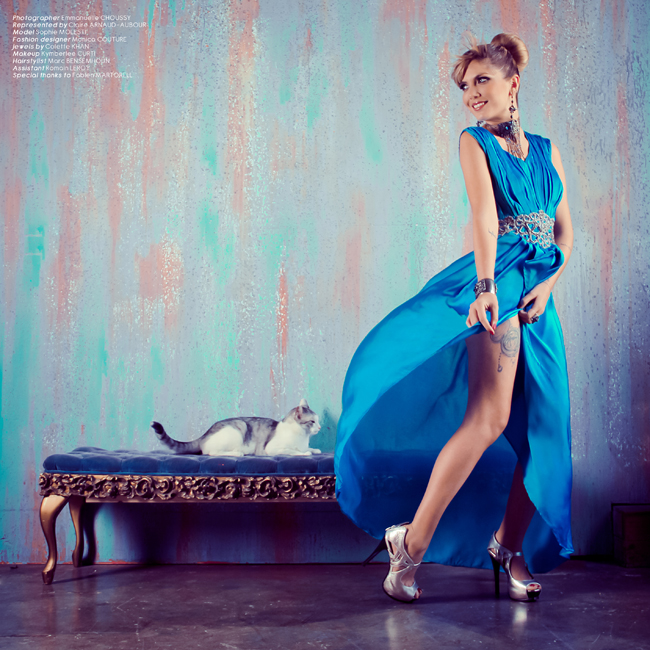 Monica, being a globe-trotter has learnt to converse fluently in Urdu/ Hindi, Arabic, French and English. Due to her travelling she has had an opportunity to emulate heterogeneous fusion and heritage of cultures into her fabulous creations. Her design house specializes in designs, pattern making, cutting and stitching. Monica Couture's master craftsmanship is evident in its expertise of incorporating traditional craft into today's cutting-edge silhouettes. The brand is also eminent and loved for its use of quirky color palette, scads of sheath dresses and striking, sculptural accessories.
Monica Couture has also show- cased its collections in almost a dozen fashion shows including, Muscat Fashion Week (March 2012), Malta Fashion Awards (May 2011), Les Marias (The Paris Show, June 2010), International India Fashion Week 2010, London Fashion Week (Charring Cross, September 2009), Bahrain Fashion Week (May 2009). G‐MEX Wedding Show (Manchester, February 2009), Hotel Alexandra Palace Fashion Show (July 2008) and Asian Business Awards (Birmingham, November 2008).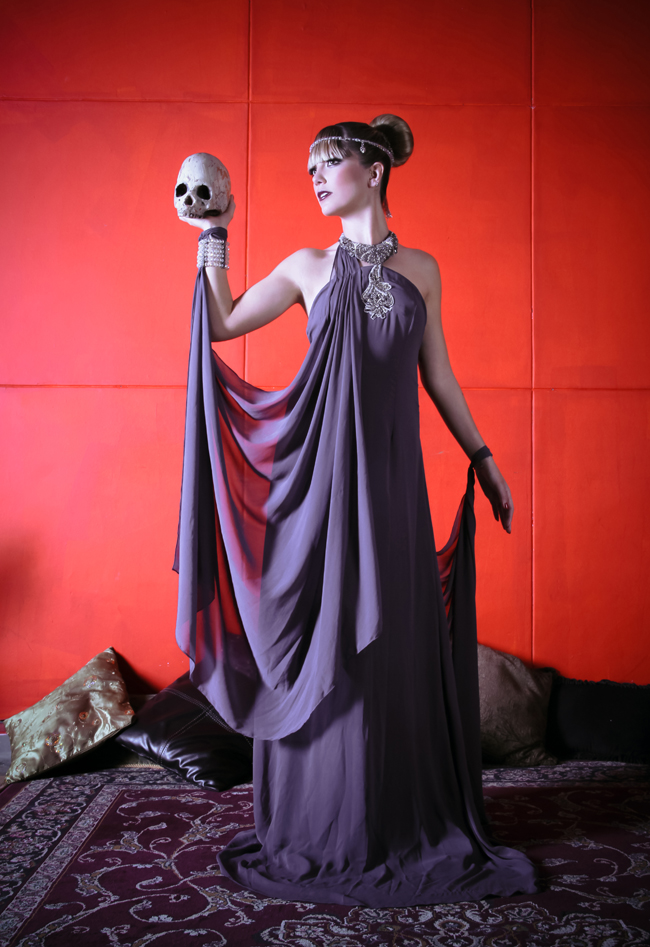 Its clientele range from illustrious beauty queens to A-list celebrities. Some of which include, Britney Spears, Justina Mutale who wore androgynous chic Monica Couture dress at the BAFTA awards, Eva Benhamou (President of First Luxe) and Miss Australia and Miss Morroco from the Miss Universe Beauty Pageant.
In all, the team at Monica Couture firmly believes that style is eternal and they want their customers to trust their faith in the designer's sartorial creed. It is an all rounded brand which surely surpass sartorial detailing, sleek handbags, clutches, and beautifully designed, gem-encrusted stilettos.  And they hope to continue, conjuring fabulous creations to please their clients.