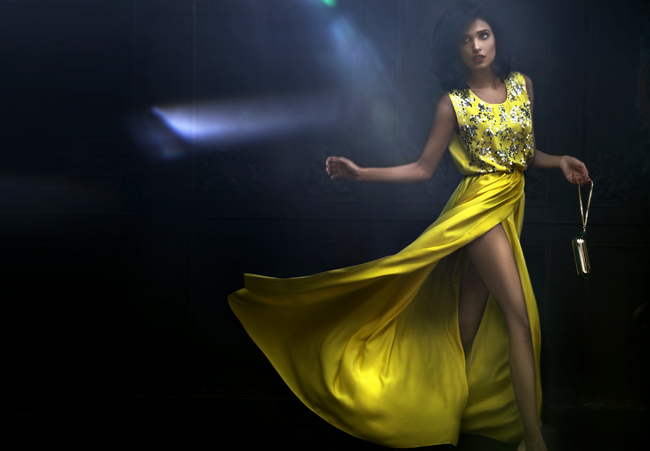 Critically acclaimed luxury womenswear fashion house MUSE showcased a collection of luxuryprêt a porter at the PFDC Sunsilk Fashion Week (PSFW) on 11th of April 2014. Indeed MUSE have been consistently participated at all PSFW runway shows, this being their 7th PFDC Sunsilk Fashion Week collection.
For this show, MUSE introduced a new range of luxe fabrics which have never been used before in Pakistan, exclusively sourced from top Italian and French houses. Expect a range of delicate mousseline silks, metallic dusted tulle, and lurex infused silks, which are all extremely current on global runways, with a design aesthetic that sees the fashion house move from the delicate to the more modern. In terms of silhouettes, MUSE channels the wrap dress, voluminous skirts and the cropped top with metallic and neon sequins from Paris, infused to create abstract floral motifs in hues of red, coral, silver, and navy.
Speaking about their collection for PFDC Sunsilk Fashion Week, designer Faryal Aftab and Moeed Yousaf said, "This collection is all about classic evening wear designed with stunning luxurious fabrics that will continue to look elegant for years to come."
About Muse: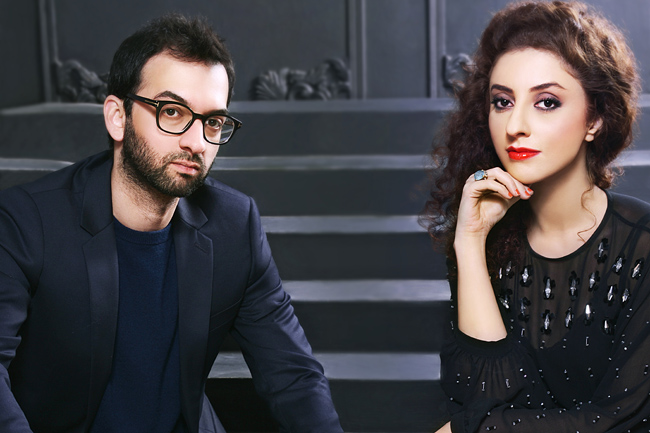 Conceived in Paris and launched in Pakistan in early 2009, MUSE is a luxury women wear fashion house. Led by Founder and Managing Director Moeed Yousaf and Creative Director Faryal Aftab, MUSE has defined a new aesthetic, combining sleek, modern designing, crafted in the finest fabrics with intricate hand embroidery, to produce a contemporary mixture of luxury, fashion, and art. The MUSE woman is sophisticated, confident, and loves fashion. The brand's signature aesthetic is innately French;  sophisticated, glamorous, and romantic with an edge.
Moeed lived in Paris when the idea for MUSE was born.Wanting to transport the beauty and sophistication of Paris back home, he unveiled his plan to create luxury for women. Shortly after he started working on the idea, he met Faryal, who had studied graphic design at the Indus Valley School of Art and Architecture. Faryal's affinity for European fashion and art, mixed perfectly with Moeed's vision of creating a global luxury brand.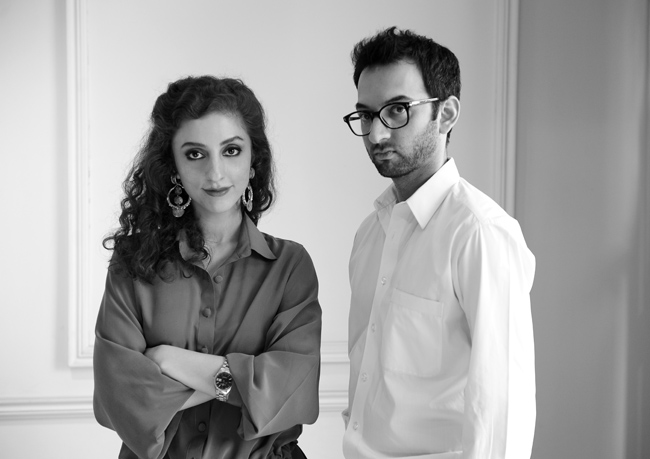 Today, MUSE is coveted for their high fashion collections, campaigns, and their presence at national and international runway shows. Internationally, the luxury brand most recently showcased at the exclusive Paris-Lahore-Karachi 2013 fashion show held in Paris by fashion incubator Maison Moulin de L'Est. The brand regularly attends the most prestigious trade fairs held in Paris, and the fashion house was one of eight labels selected to showcase at the acclaimed Prêt-à-Porter Feminin in Paris in September 2011. In Pakistan,MUS PFDC Sunsilk Fashion Week showcases from 2010 to date.