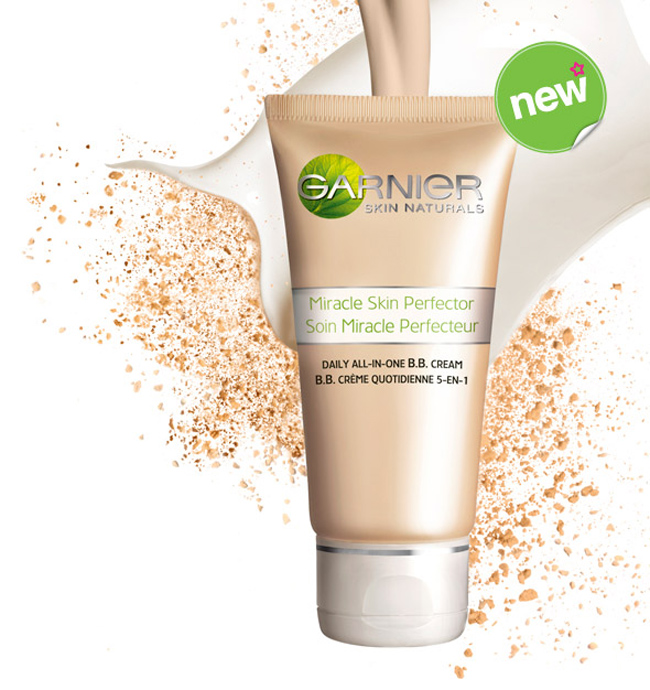 What is it that our skin needs, or wants? Is it not the question that sometimes bothers us when we see our skin reacting in incomprehensible peculiar ways? The Garnier BB Cream does. Also known as the Garnier skin renew miracle skin perfector, this cream is like an onion peel revealing its extraordinary qualities with every layer. Garnier's BB Cream is a revolutionary skincare product that brightens covers and moisturizes the skin while providing instant fairness and protection through SPF 15 sunscreen. This one simple product holds the potential to renew, brighten, even, hydrate and protect your skin just after a single application, and this only gets better with time.
When getting dressed for a function why waste time applying layer after layer after layer of creams that each individually offer some benefit to your skin but apply an extensive amount of baggage on your face hiding its own true beauty. With Garnier BB Cream you can save time just by the application of a single layer. This multi benefit product offers an advanced form of skin care just in one layer of application. Just in a single layer it evens out your skin tone, evens out your skin texture, something even several creams altogether cannot do. It does not do something unknown to your skin; it only brings out in your skin which is hidden. It renews the authenticity of your glowing skin and ensures that this glow never fades out or dies down. If this sounds too good to be true here is clinical proof, this BB Cream is dermatologic ally tested and proven to do all that to your skin that is mentioned above.
Just a slight amount can prove beneficial and perfect for your face coverage, it does not act in extremes and does not make your skin too shiny or too dry, it maintains a perfect balance. The only objective of this cream is to become the perfect match for your skin tone and maintain its natural glow so you can leave your house looking fresh and ready as ever. Once you step onto this cream, it would be a step you would not ever take back. If you are someone who does not want to wear layer after layer of make up while going to a casual or semi-formal party with your colleagues or going to school or college or a university in general, this is the product for you. It makes sure that your skin does not look raided with skin products and remains aesthetically in its own aura and enlightens it by a touch.
This product aims at a cream that serves as a foundation and a sunscreen so you can save yourself from all the problems through the use of a single skin care product. Indeed, the BB Cream is truly a miracle skin perfector that provides the best of skin care with the additional benefits of primers, color correctors, foundations and creams all in one convenient package. It allows you to have an open choice when buying this Garnier BB Cream by opting for the skin color provided best suited for your skin tone and your skin texture. It truly does reveal the perfect looking skin in a flash, it is lightweight and does not sit heavily on your face, it does not make your face too oily or too dry. It spreads itself evenly out through your skin to balance your tone and give your face the professional coverage it needs in your daily routine. It is a light and thin cream made of Vitamin C and Mineral pigments only to ensure the maintenance of your skin.