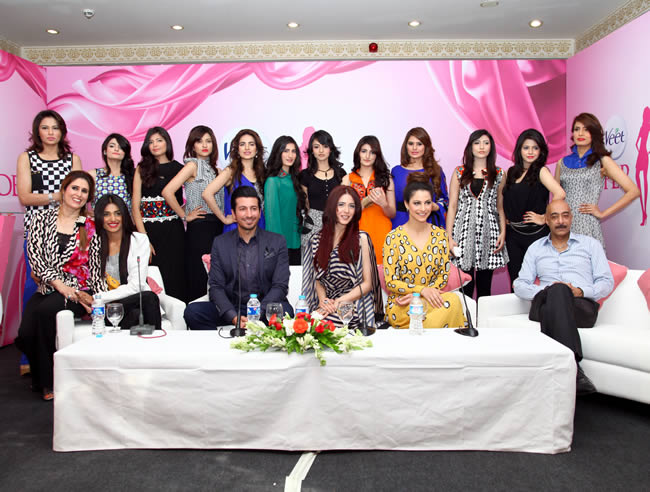 Veet, world's no. 1 depilatory brand has inspired millions of women across the globe. Veet gives a woman confidence, and enables her to feel feminine and beautiful. This year Veet announces its acclaimed Veet Miss Super Model 2014. This season promises to be not only bigger but also more exciting and glamorous! This model hunt reality show will consist of eight episodes where the aspiring models will battle it out to win the title of Veet Miss Super Model 2014 along with a modelling contract.
The show will be hosted by the heart throb of thousands,Wiqar Ali Khan. Veet Miss Super Model has partnered with Saba Ansari of Sabs as the hair and makeup artist, Hum TV Network as the official media and production partner of the show, and Take-II (Tehmina Khalid) as PR partner. Veet's creative agency Manhattan International Limited is the creative partner.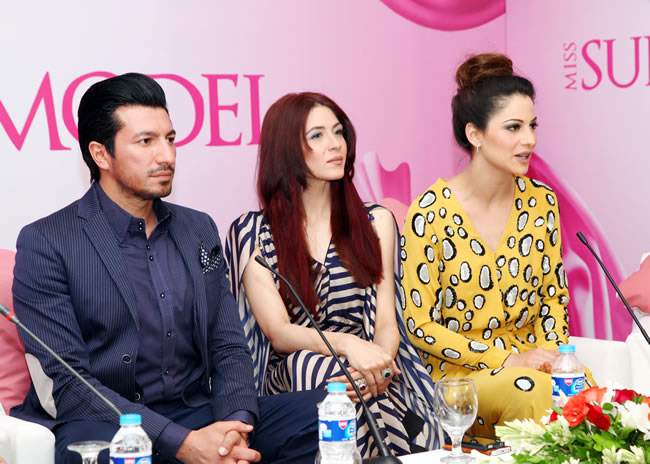 The format of the show has been changed this year,to feature 3 supermodels namely Amna Ilyas, Cybil Chaudhry and Sabina Pasha as coaches and mentors to a group of contestants. This year Veet will be showcasing 8 themed episodes and each episode will focus on grooming the models in various aspects of modelling based on beauty, confidence and personality development. The episodes will also showcase celebrity appearances from the fashion, TV and film industries who will be judging the exciting challenges that the aspiring models will compete in, to emerge as the winner of the show.
Commenting on the platform, Marketing Director Burhan Khan said "Veet has created this platform to allow young women to turn their dreams into reality. By giving these girls such a chance, Veet Miss Super Model has established itself as a recognizable and renowned platform. We are proud to announce that the girls who were a part of the last Veet Miss Super Model are currently in the forefront of the modelling industry".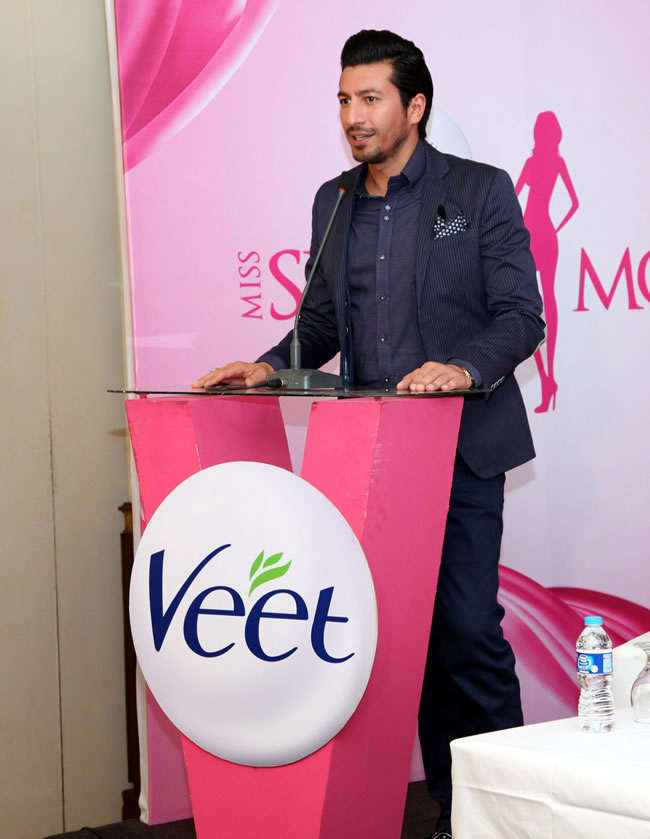 Veet Miss Super Model has gained a wide-spread popularity, with an observed rise in the number of entries competing each year for a chance of recognition. The initiative also amplifies the exposure given to the local fashion, photography, styling and makeup industries.
Present at the Press Conference for the launch of Veet Miss Super Model were the media,models, fashion designers, photographers amongst other celebrities.