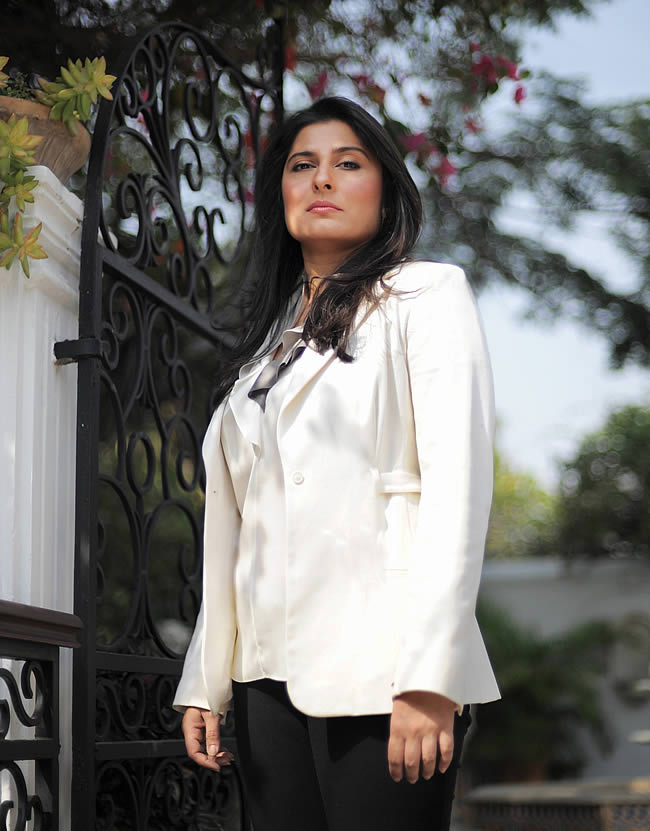 Academy Award winning Pakistani filmmaker Sharmeen Obaid Chinoy recently participated in the 2014 Women in the World Summit held on 2nd April 2014 at the David H. Koch Theater in the Lincoln Center Plaza, New York. The annual Summit highlighted the stories and personal accounts of inspiring female leaders who shared their stories of courage and determination at the event. The Summit featured prominent international female personalities including Hillary Clinton, Christine Lagarde, Meryl Streep and many more.

Sharmeen Obaid Chinoy participated in different sessions at the event, including a special session titled "GIRLS IN THE WORLD: THE BRAVEST OF THE BRAVE" where she celebrated Pakistan's heroic young activists along with Ambassador Catherine M. Russell, U.S. Ambassador-at-Large for Global Women's Issues, Humaira Bachal, President Dream Foundation Trust and Khalida Brohi, Founder and Executive Director, Sughar Empowerment Society. Sharmeen Obaid Chinoy also participated in a session titled "WOMEN ARE THE PEACEMAKERS" with Melanne Verveer, Executive Director, Georgetown Institute for Women, Peace and Security and Atifete Jahjaga, President, Republic of Kosovo which was moderated by Tina Brown, Founder, Women in the World, and CEO, Tina Brown Live Media.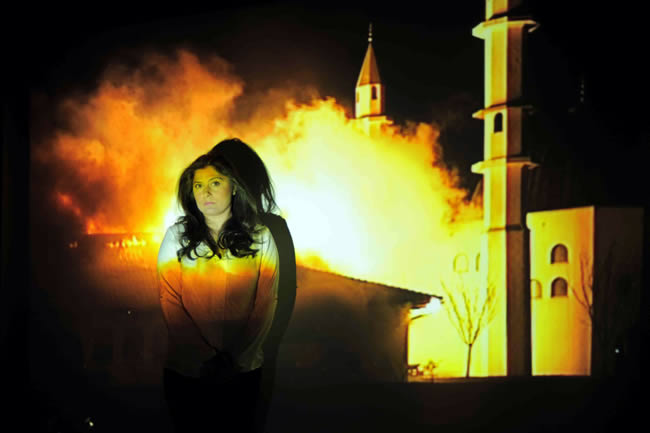 The Academy winning Director has also introduced a new social-issue focused television show titled "Aghaz-e-Safar", a unique one-hour social justice talk show that tackles the most pressing social issues facing Pakistan today. Hosted by Fakhr-e-Alam, each episode explores a specific issue, and studies them through on set interviews, short video profiles, first-hand accounts and expert analysis. The first episode of the new show will air exclusively at 8:00pm, 13th April 2014 on Aaj TV.
The series aims to cover a diverse range of key issues and will focus on particular topics including Child Abuse in Episode 1, Labor in Episode 2, Medical Malpractice in Episode 3, Sexual Harassment in Episode 4, Land in Episode 5, Minorities in Episode 6, Gun Control in Episode 7, Domestic Violence in Episode 8, Disabilities in Episode 9, Water in Episode 10, Unsung Heroes in Episode 11 and Education in its final and 12th Episode.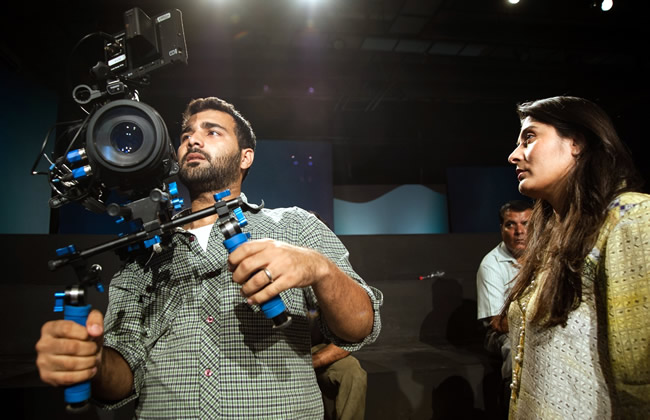 Over the course of the past one-year, the "Aghaz-e-Safar" team traveled across Pakistan to source compelling and engaging stories, and uncovered accounts that have never been explored on Pakistani television before. The team's findings uncovered extraordinary narratives in seemingly ordinary places; from small villages that boast of unprecedented change to thriving urban centers that had reinvented themselves to deal with new challenges, bearing witness to Pakistan's fighting spirit first hand. "Aghaz-e-Safar" endeavours to be a celebration of that spirit and is envisioned as the beginning of a movement that aims to inspire and enlighten audiences to be their own change makers.
Speaking about her recent initiatives, Film and TV Director Sharmeen Obaid-Chinoy said, "It's always a humbling feeling to represent Pakistan in foreign forums such as the 2014 Women in the World Summit. This is my second year at the conference, and my first experience as a host. I feel proud to be able to bring inspirational stories from Pakistan to such an esteemed audience. I am also very proud to introduce 'Aghaz-e-Safar', a passion project for the entire team at SOC Films. We hope that the show will act as a moral compass for Pakistani society and will bring to light a variety of difficult and complex social issues. Hopefully, Pakistanis will leave each episode with a renewed sense of urgency and will be inspired to be change makers in their own communities. Such programming is ground breaking in Pakistan and this show will be the first of its kind to air in the country."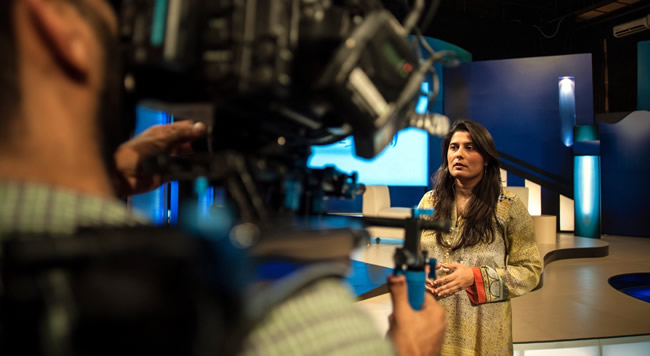 Sharmeen Obaid Chinoy has also recently concluded a feature venture titled "Sounds of Sachal" on the acclaimed Sachal Studios and their journey across the world, which will be released later in 2014. The documentary charters the jazz ensemble's global tour of different music festivals as well as their collaboration with other jazz outfits including The Jazz at Lincoln Center Orchestra and Wynton Marsalis. Speaking about the new documentary, Composer and entrepreneur Izzat Majeed said, "Sachal Studio was born to produce the music of melody, acoustic harmony and rhythms that rock the heart".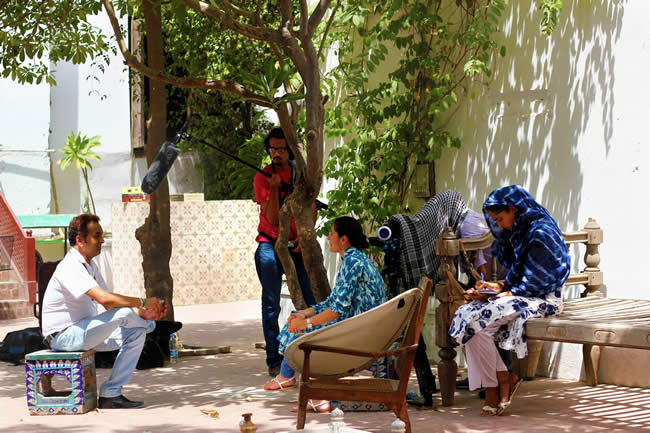 Before her participation at the in the 2014 Women in the World Summit, Sharmeen Obaid Chinoy was previously in New York to attend the 34th Annual News & Documentary Emmy Awards, where the Academy Award winning Pakistani film "Saving Face" was awarded 2 prestigious Emmys for Best Documentary and Outstanding Editing: Documentary and Long Form. The recognition marked the second Emmy win for the film's director Sharmeen Obaid Chinoy, who previously received the accolade in the Current Affairs category for the documentary "Children of the Taliban".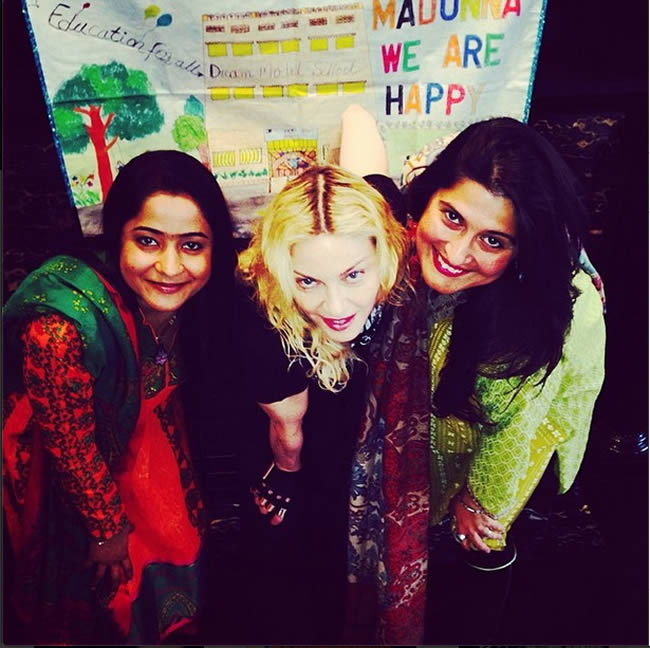 The Academy award winner's participation in the 2014 Women in the World Summit also marks her second recent collaboration with Humaira Bachal, with whom she jointly represented Pakistan in the 'The Sound of Change Live' concert, presented by Gucci's CHIME FOR CHANGE which campaigns for improved education, health and justice for women and girls worldwide. At the concert, CHIME FOR CHANGE also presented an exclusive one-minute screening of SOC Film's first international undertaking, a short documentary titled 'Humaira: The Dream Catcher'. The documentary was introduced by International music icon Madonna, who had also done the voice-over for the film. Madonna later invited Sharmeen Obaid-Chinoy and Humaira Bachal on-stage where Humaira shared her journey with the audience.
AIRING SCHEDULE FOR AGHAZ-E-SAFAR:
All episodes will be aired on Aaj TV at 8:00pm
1. 13th April: Child Abuse
2. 27th April: Labor
3. 4th May: Medical Malpractice
4. 11th May: Sexual Harassment
5. 18th May: Land
6. 25th May: Minorities
7. 1st June: Gun Control
8. 8th June: Domestic Violence
9. 15th June: Disabilities
10. 22nd June: Water
11. 29th June: Unsung Heroes
12. 6th July: Education