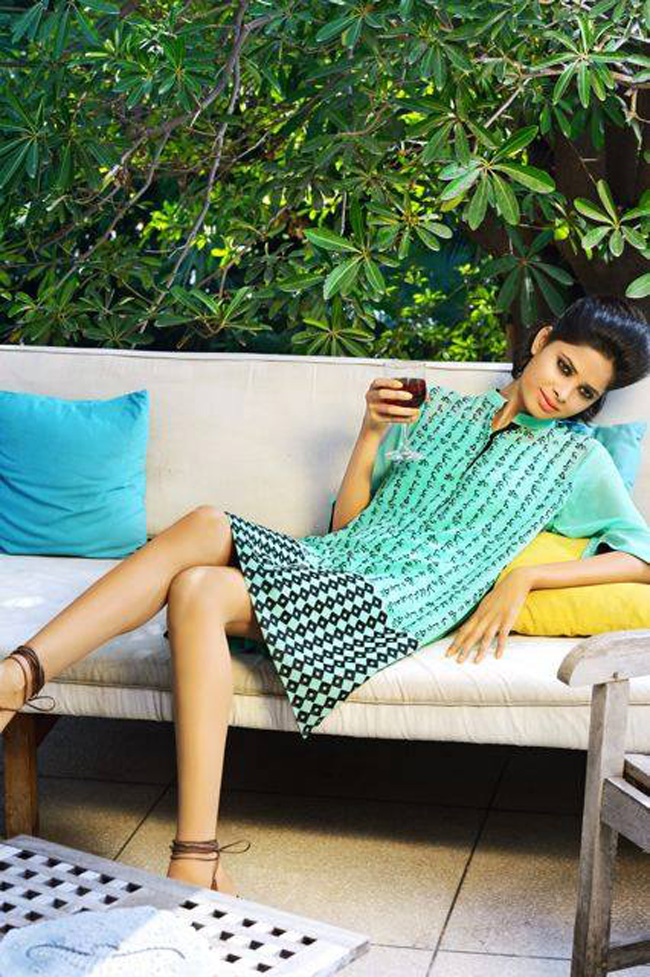 Renowned designer Ayesha Khurram's POP collection has reached Karachi where the launch event is taking place at Ellemint Pret, a multi-brand store located at Khyaban-e-Shamsheer, on the 7th and 8th of April.
The POP collection as the name suggests is a fun and exciting pret wear collection, based on a bright color palette. I think summer is the time to go a little crazy when it comes to mixing colors, patterns and shades," said the soft spoken designer who has especially made the trip to Karachi for this exhibition. "I have experimented a lot with colors and in keeping with international trends have worked with neons and pastels in this collection."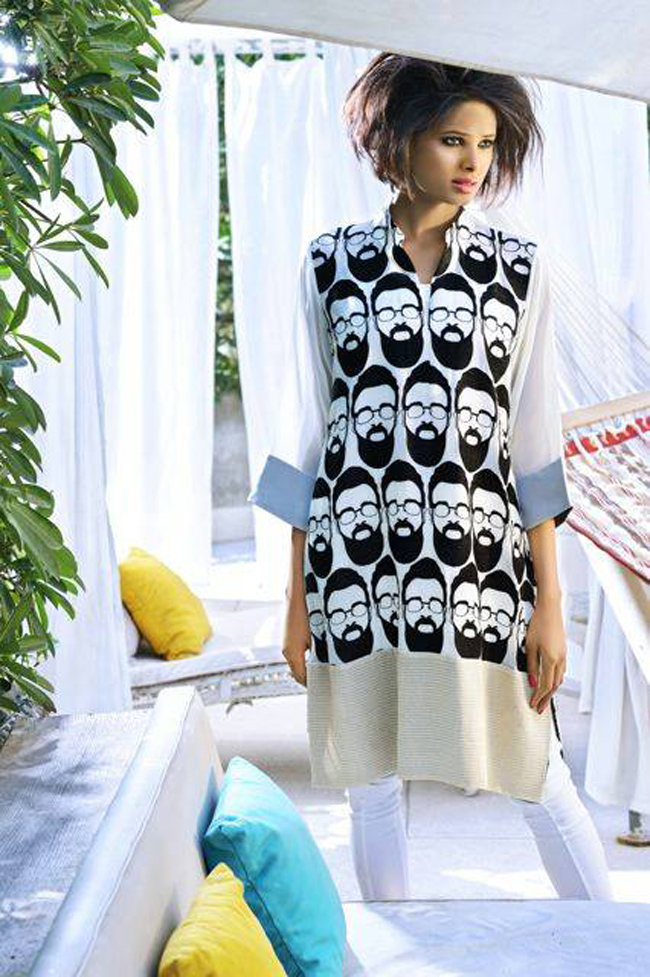 The collection is in keeping with Ayesha Khurram's distinctive style and is based on unique motifs embroidered in a sequential pattern all across the kurta. One of the most popular designs in the POP collection is the indian woman with the bindiya which has really captured everyone's imagination with its bright colors and unique design.
"I think my personal favorites in this collection are the old man with the beard and the bindiya woman," said Ayesha Khurram, referring to an interesting motif which is based on an old man with a bushy beard and spectacles.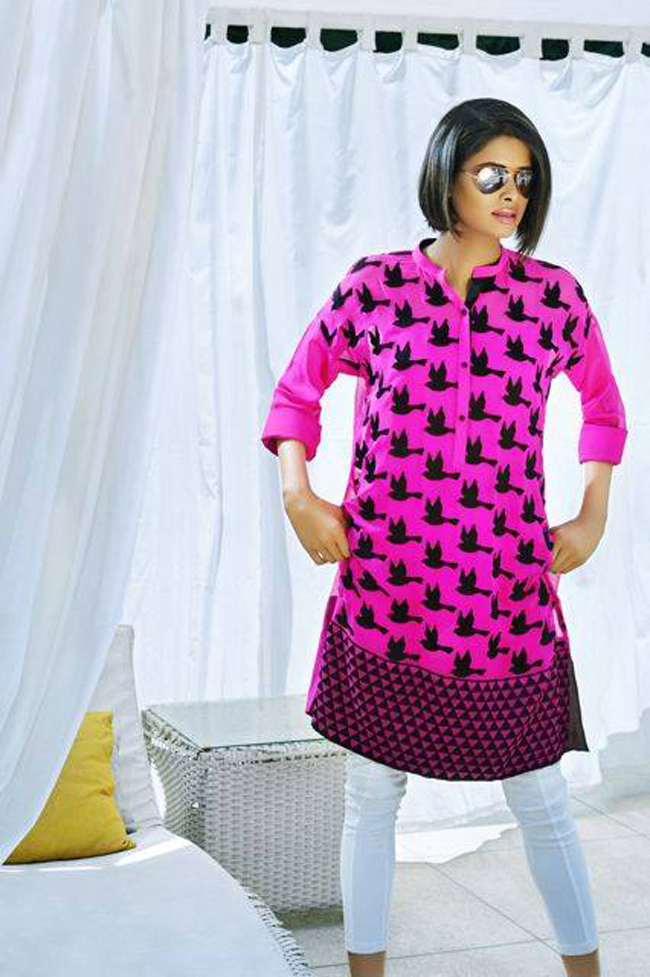 Unlike her usual sleek and long silhouette, this time around Ayesha Khurram has opted for shorter and more modern cuts. "The length of the kurta is definitely decreasing and I think we are now seeing the end of the long almost gown like shirt that has been dominating the market for the last couple of years," said Afreen Shiraz, CEO of Ellemint Pret.
Shiraz is in love with the POP collection and believe it will sweep away Karachi just like it won the hearts and minds of the people of Lahore. "It's a very wearable and fun collection and I think it's truly perfect for the people of Karachi given the color palette and the modern designs," she said. The collection will be available at Ellemint Pret from 7th April onwards.