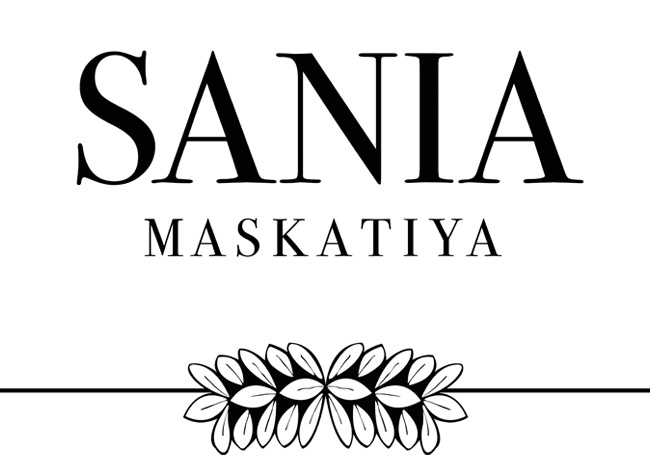 [Lahore, Saturday 05th April 2014]: Hot of the runway with their acclaimed 'Dancing Dolls' capsule collection showcased in February 2014 in Karachi, the Sania Maskatiya team introduces a complete collection, "Kuamka: Awakening", on Day 1 of PFDC Sunsilk Fashion Week, Thursday 10th of April 2014. With this collection, the brand also debuts acapsule collection of their Menswear line.
For 'Kuamka: Awakening', the Sania Maskatiya design team draw inspirations from the spirit of Africa through the use of African geometry, aesthetics, culture and landscape to capture a continental awakening.With signature custom designed Sania Maskatiya prints,the collection is based in a variety of fabrics including crepes, chamois and organza with sequined embellishments and structured cuts. The collection harnesses the raw energy, resilience and beauty of the African continent and embarks on a journey filled with vibrant colours, vivid earthy landscapes and natural imagery.
Speaking about her collection for PFDC Sunsilk Fashion Week, Sania Maskatiya said "Designing a new collection is always an exciting experience". It gives us the chance to experiment and implement new ideas; the process of seeing ones thoughts manifest into reality within a collection is always enthralling. I am particularly looking forward to our PSFW showcase as we bring our menswear to the ramp, which we have been designing and retailing at our stores since we launched as a brand, but have not until now, brought it onto the ramp."
Sania Maskatiya's signature aesthetic is a balance between elegance, comfort and practicality, with designs that often take imaginative inspirations, manifest across three main lines including prêt a porter, diffusion wear and haute couture, for women of all ages along with select menswear. The Sania Maskatiya design house uses only pure fabrics cut and draped in a range of silhouettes creating versatile looks across all their fashion lines. The brand currently retails across three standalone store in Pakistan of which two are in Karachi with one in Lahore. The label is also available across select multi brand boutiques across Pakistan and internationally.Sania Maskatiya will soon be available to retail online at its own dedicated e-commerce site.