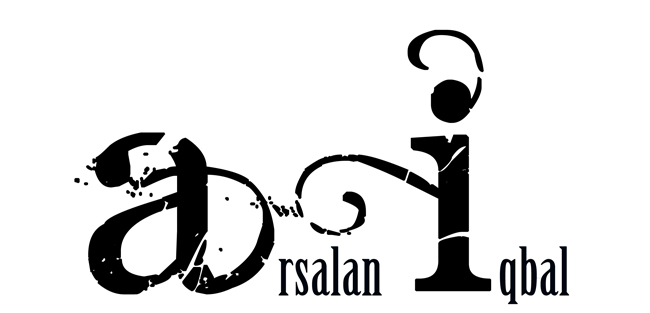 Popular design label The House of Arsalan Iqbal is set to expand from Karachi to Lahore with a brand new dedicated flagship store on the 27th of March 2014 based on the prestigious M M Alam Road. The launch of the Lahore store marks the third House of Arsalan Iqbal standalone store in Pakistan, the first having opened in Karachi in 2011 and the second in 2013 both located on Tariq Road.
The brand will also be launching a third Karachi store and a fourth overall retail outlet at the Dolmen City Mall later this year. Additionally and right after their Lahore store launch, the Arsalan Iqbal team will also be showcasing A.I Homme and A.I Femme at the coveted PFDC Sunsilk Fashion Week [PSFW] platform in Lahore this April with their collection entitled 'Cargwar'.
Indeed the new Arsalan Iqbal Flagship store will retail a selection of menswear and womenswear pret a porter, luxury pret, haute couture and demi couture to footwear, accessories and jewellery providing a complete one stop retail experience With a state of the art interior designed by The House of Arsalan Iqbal's womenswear creative head Fayez Agariah in collaboration with young talent Faizan Zakir of Magnitude Constructions, the store also includes separate in house rooms designed especially for bespoke bridal/groom appointments by the A.I design team.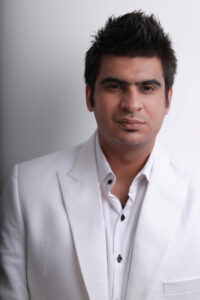 Following their store launch, The House of Arsalan Iqbal will showcase 'Cargwar' at PSFW, a collection inspired by the myth of Odysseus, oft thought of as "Odysseus the Cunning"; the master of disguise in both appearance and voice. 'Cargwar' which means utility in Urdu, is essentially what the collection is buoyed by: wearability, functionality and casual ease.
It is also a play on the words of the two predominant ensembles of the collection: cargo pants and the shalwar (carg and war). The collection comprises of menswear and womenswear pieces in cotton, cotton jersey and twill with rivets, spikes and intricate quilting detailing all in a monochromatic colour palette to a high contrasting off-white and Midnight blue and basic colours in split complimentary colour schemes.
Speaking about his expansion to Lahore and showcase at PSFW, Arsalan Iqbal said "With my label, I believe the true business of fashion lies within a proper infrastructure, production ability and retail network. From our more humble beginnings in 2011 to now in early 2014, I am proud of our dedicated expansion with stores in Karachi and now in Lahore. We believe very strongly in the power of accessibility as brand and to this end, whatever we show on the ramp at PSFW, will have a retail version available in stores immediately following our showcase."