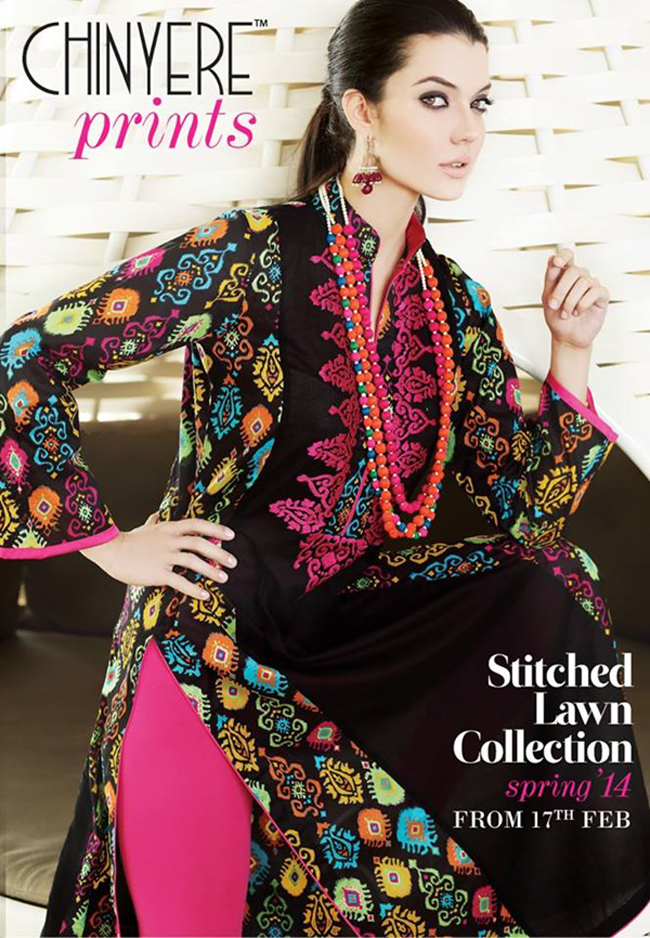 For all the Chinyere Prints fans, lovers and customers, there is a good, get ready for the brand new collection of Chinyere. Chinyere Stitched Lawn 2014 will hit all the leading stores today. Chinyere spring 2014 full catalog is still not available on internet but soon all of you can get the access to it. This collection contains embroidered ready to wear dresses paired with trousers and legging.
Chinyere Summer Stitched Lawn 2014 is based on an unorthodox attractive color palette and features bursts of playful colorful embroidery work and creative patterns. Chinyere Stitched Lawn 2014 is a just right mixture of contemporary stitching style, eye-catchy designs and flimsy embroidery nourishment.
The modern clothing style with aesthetics traditional designs along with colorful and breezy textures has made all the range perfect for spring season. Chinyere Stitched Ready to wear Lawn dresses can easily be worn without any tension of stitching and designing.