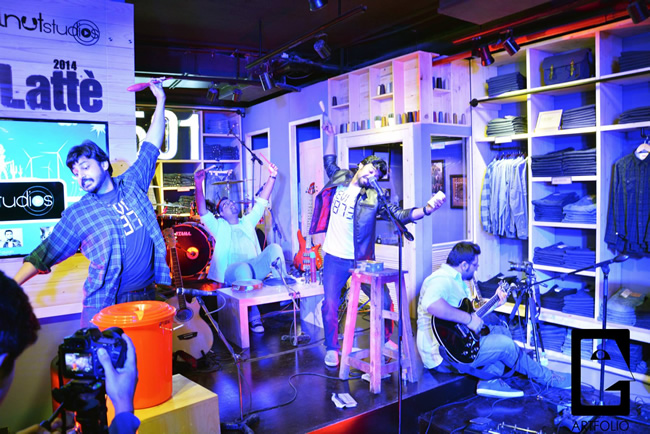 Walnut studios, in collaboration with Levi's®, held the second edition of Music Latte this weekend on 28th February 2014. Music Latte, a platform initiated by Walnut Studios and supported by Levi's®, was initially launched last year to celebrate the gifted and talented musicians of Pakistan. As an icon of youth culture, music has been subconsciously and consciously woven into the fabric of the Levi's® brand for the last 100 years.
Like the Levi's® brand, great music is defined through originality, authenticity and youth spirit, values that similarly are best reflected by the youth they represent. Levi's® wants to make sure that these values never die, so through supporting initiatives such as Music Latte, Levi's® is on a mission to support the bands and institutions that keep music alive, the world over.
This year the event took place at Levi's® Mall Of Lahore store. The innovative format – which is being increasingly well received by audiences; is a first of its kind, where the gig is streamed live via the internet.
Upcoming talented singer Faizan Arshad kicked off the event with his brilliant take on Ali Azmat's Garaj Baras which was a delight to hear. He followed it with a cover of Sonu Nigam's soulful love ballad Abhi mujh mein kaheen and ended with Nusrat Fateh Ali Khan's Kinna Sohna Taenun Rab Ne Banaya. Mujeeb Mustafa then took to the stage and left the audience asking for more after his splendid cover of Shankar Mahadevan's Breathless.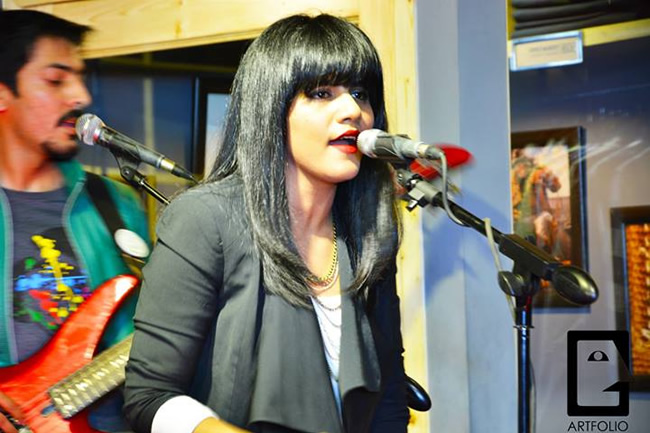 The very popular SYMT started off with an exciting cover of Usha Uthap's Darling. Their rendition of their latest chart topper Dil Ki Aankhon Se, which also features verses from Vital Sign's yesteryear hit Yaad Karna, was a delight to listen to. The much awaited Koi Labda was then performed for which SYMT requested QB to join them.
Getting amazing feedback in the moment on all Facebook pages about the songs being performed, Hassan Omer from SYMT said 'It's great to know that there are so many more people watching! And although the live audience gives us feedback through appreciation, fans online get to do the same in real time. I'm truly excited to be part of this initiative!'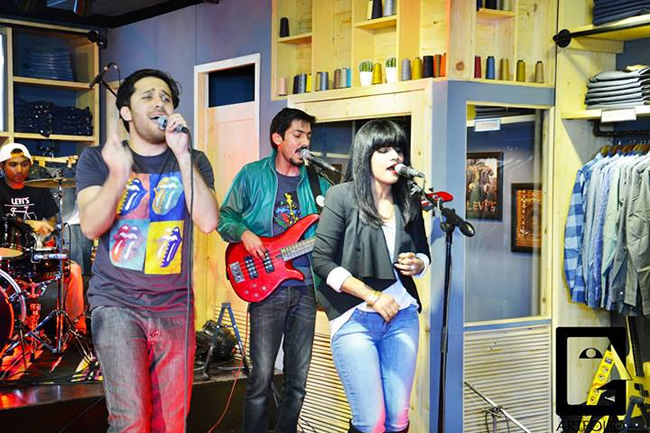 QB then took to the stage. Her performance was highly awaited as this event was touted to be her official comeback. Her mash up of Nusrat Fateh Ali Khan's Tu Mera Dil and INXS' Afterglow left the audience mesmerized by the sheer power of her vocals. QB's performance was one of the showstoppers for the night and the audience fell in love with her all over again.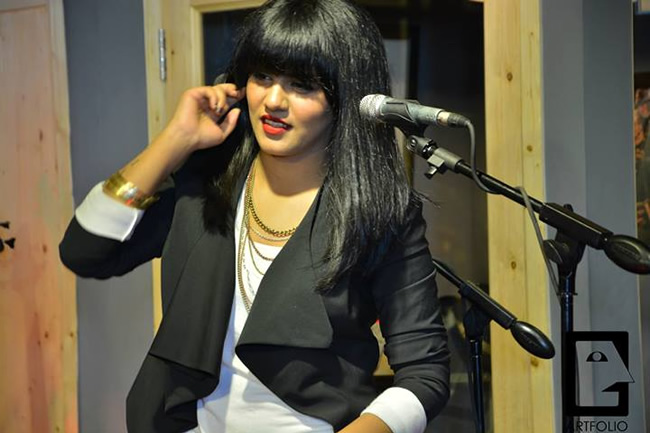 4 Paee, the phenomenal garage band was at their best. Their upbeat covers of Adele's Rolling In The Deep and James Blunt's You're Beautiful were a musical treat.
Overload's front man, Farhad Humayun also came to support and cheers the musicians on. 'It's great to see music lovers finally coming out and these initiatives being taken by the music lovers of Pakistan. Kudos to Walnut Studios and Levi's® for creating the perfect mix of technology and music', he said. The Music Latte 2014 event was also recorded and will be available for audiences to view online soon.