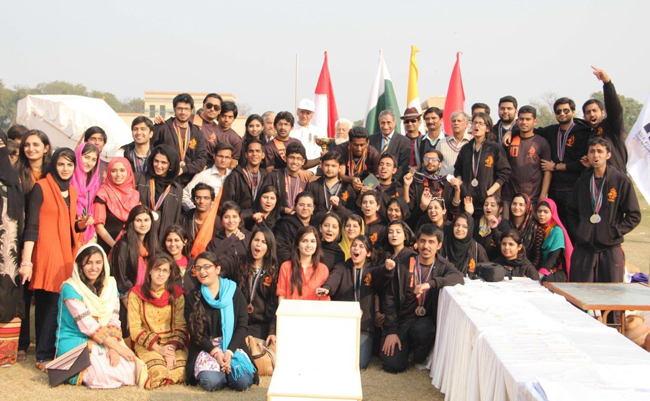 The FMH College of Medicine & Dentistry, FMH Institute of Allied Health Sciences & Saida Waheed FMH College of Nursing held its annual sports day at Ayub Stadium in Cantt Lahore.
The combined sports day of all Academic institutions under the banner of Fatima Memorial System was attended by Khawaja Sadiq Hussain – Chief Guest and former principal of King Edward Medical College, Prof. Humayun Maqsood- Principal FMH College of Medicine, Prof. Yaqoob Baig Mirza – Principal FMH College of Dentistry, Dr. Haroon Ihsan – Vice Chairman, Executive Committee Fatima Memorial System, over one hundred faculty members and eight hundred students of the three colleges.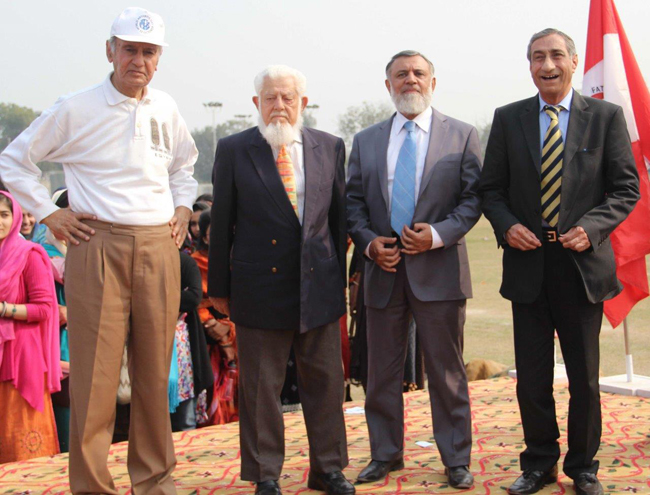 The athletics events featured at the sports day included 100 meter race, 200 meter race, 400 meter race, 3 legged race and sack race for both boys and girls. The Annual Sports day was a culmination of sports activities that had been taking place the college for the past one month.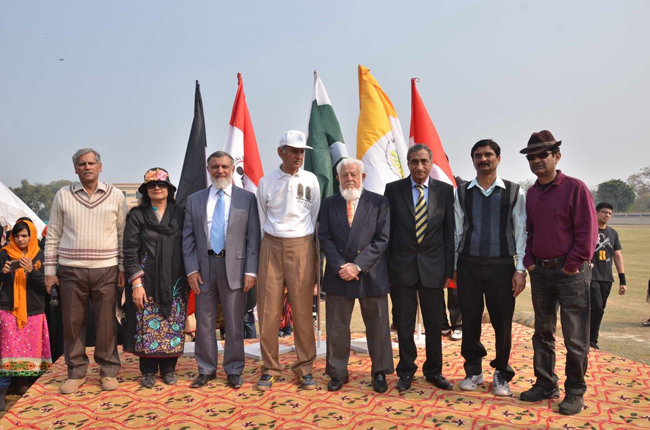 The winners for the sports events were 5th Year MBBS for Football, 4th Year MBBS for Cricket , 5th Year MBBS for Basketball – Male and 1st Year MBBS for Basketball Female. While the sportsman of the year 2014 was Aamir Hamid – 1st Year MBBS and sportswoman of the year 2014 was Zarish Lodhi – 2nd Year MBBS.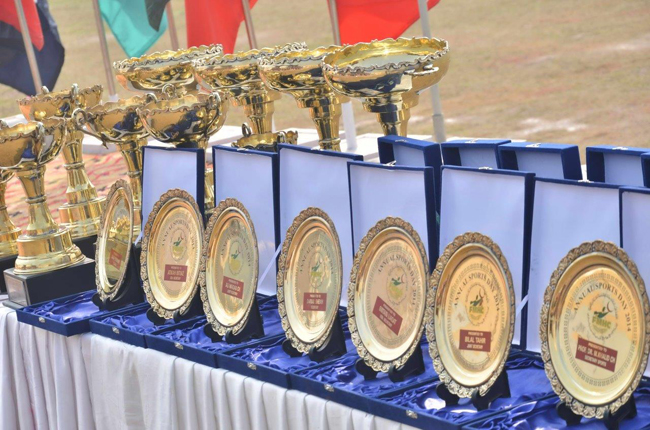 The Annual Sports day was organized by the Sports Coordinator – Prof. Akmal Shaheen, Head of Student Affairs – Dr. Noreen Farooq, Director Sports Muhammad Hanif, Sport's Club President – Afaq Shamim and the team at Fatima Memorial System.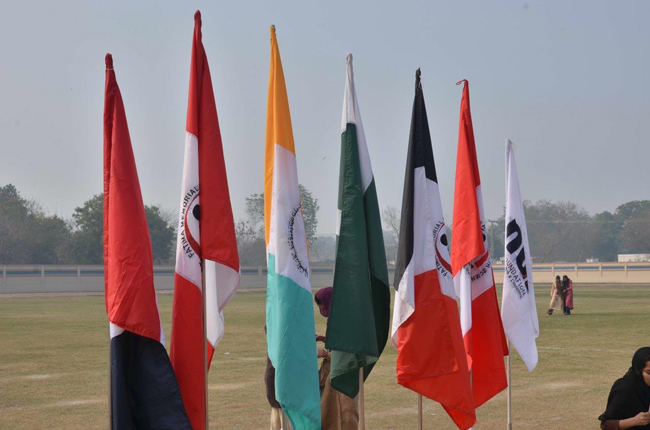 This was the first time that the Sports Day for all the institutions was held collectively and Fatima Memorial System hope to promote unity and a sense of kinship through these activities within the human health resource students of our institutions.