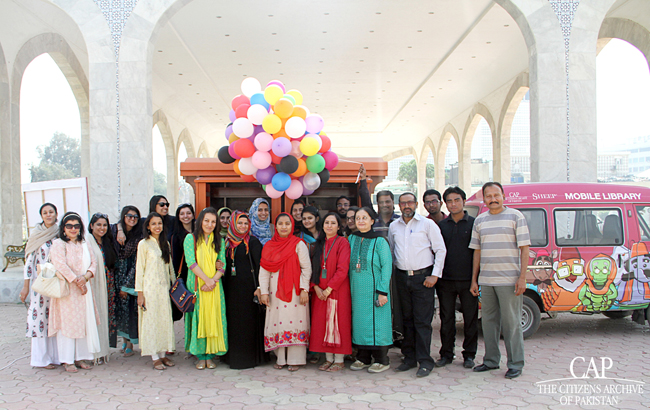 The Citizens Archive of Pakistan and SHEEP® have joined hands to promote literacy and inculcate reading habits in children through their newly launched CAP SHEEP® Mobile Library. The CAP SHEEP® Mobile Library was launched at the Baradari – Polo ground on 18th February 2014 with students from across Karachi. The launch programme featured a short play performed by students, an art competition and many other exciting activities.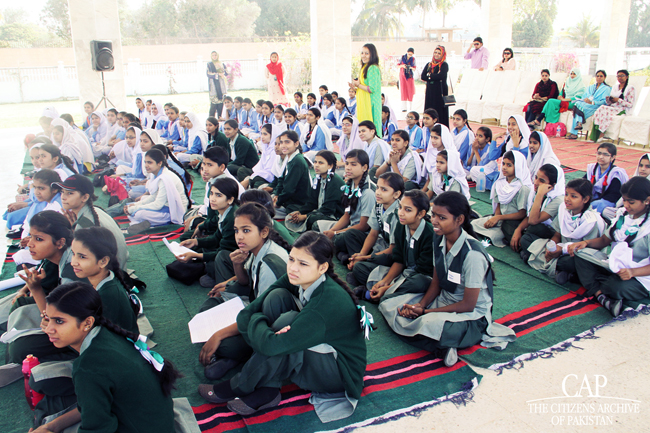 The new CAP SHEEP® Mobile Library is a part of CAP's Outreach Tours programme, which aims to educate over 8,000 students from low-income institutions in Karachi and Lahore through carefully planned syllabi and through the use of film, spoken word and photography. Most of these students have never been to a public library and neither do they have the access to library resources in their schools and colleges. CAP believes that every child must have access to books and aims to provide these students with the opportunity and access to books through the CAP SHEEP® Mobile Library.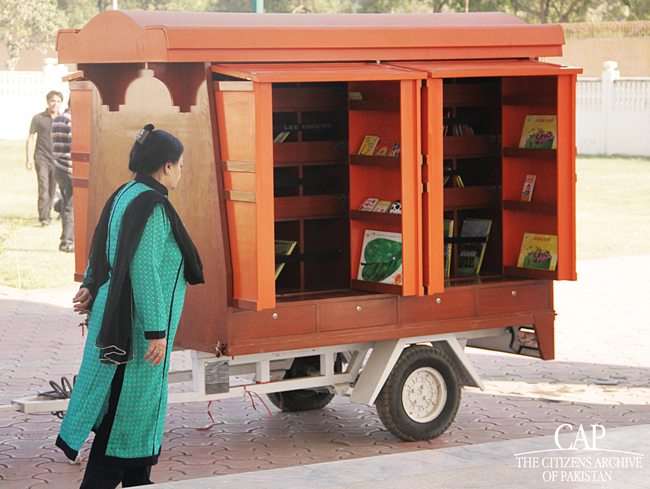 Through this project, CAP and SHEEP® endeavour to involve the wider community by encouraging them to donate books and further promote the habit of reading. CAP and SHEEP® have established collection points in Karachi for book donations and plan to undertake collection drives in private schools and public spaces.
Speaking about this initiative, Swaleha Alam Shahzada, Executive Director and Governing Board Member of CAP said: "Promoting literacy and encouraging critical thinking is at the core of our education program and it is a pleasure to join hands with SHEEP® to instil reading habits in our children. We have always strived to educate the community and feel this initiative will go a long way in encouraging school children to read, leading to a more knowledgeable and well-informed population."
Speaking about this initiative Ayesha Jafar, Marketing Manager of SHEEP® said: "The essence of SHEEP® Lamb is to enhance literacy and encourage reading habits for children. Through this mobile library, we will be able to reach out to children from under resourced schools and give them the opportunity to learn and grow."
About CAP:

The Citizens Archive of Pakistan (CAP) is a non-profit organization dedicated to cultural and historic preservation, operating in Karachi, Lahore and Islamabad. We seek to educate the community, foster an awareness of our nation's history and instil pride in Pakistani citizens about their heritage. Our organization has three main goals; to preserve and provide access to the archive, to build and support educational programs and to develop educational products based on the testimonies collected.
About SHEEP®:
SHEEP® Lamb is a platform for literacy activities targeted towards children and mothers. The aim of this initiative is to enhance literacy and encourage reading habits for children.