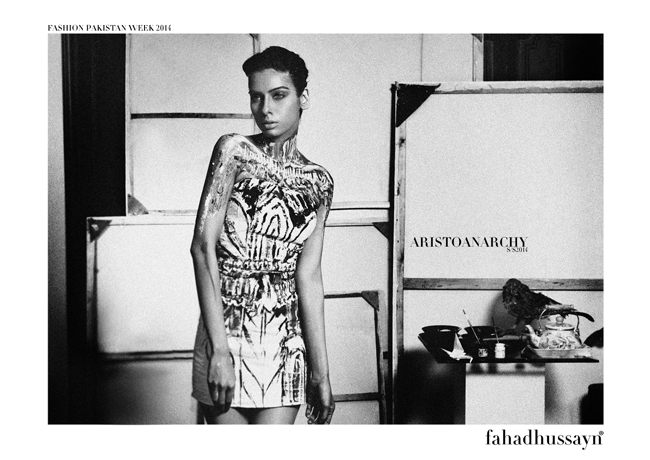 'Aristo-Anarchy' is Fahad Hussayn's S/S 2014 luxury prêt collection that will be showcased at the upcoming Fashion Pakistan Week. A combination of power, determination and influence, 'Aristo Anarchy' this collection is inspired by and created for individuals who are strong headed, carry a certain posture, poise and prudence and at the same time register their authority by their own persona.
Aristo-Anarchy together exemplifies fashion that is inspired by what is thought to have been high end, graceful, luxurious and feminine. The collection comprises of floor length sleek gowns to chic short knee length dresses, custom printed sheer pallazo's & structured pants. The collection also includes Fahad Hussayn PRINT MUSEUM fabrics, Fahad Hussayn signature patchwork , industrially embroidered surfaces and intricate thread work and crystal detailing.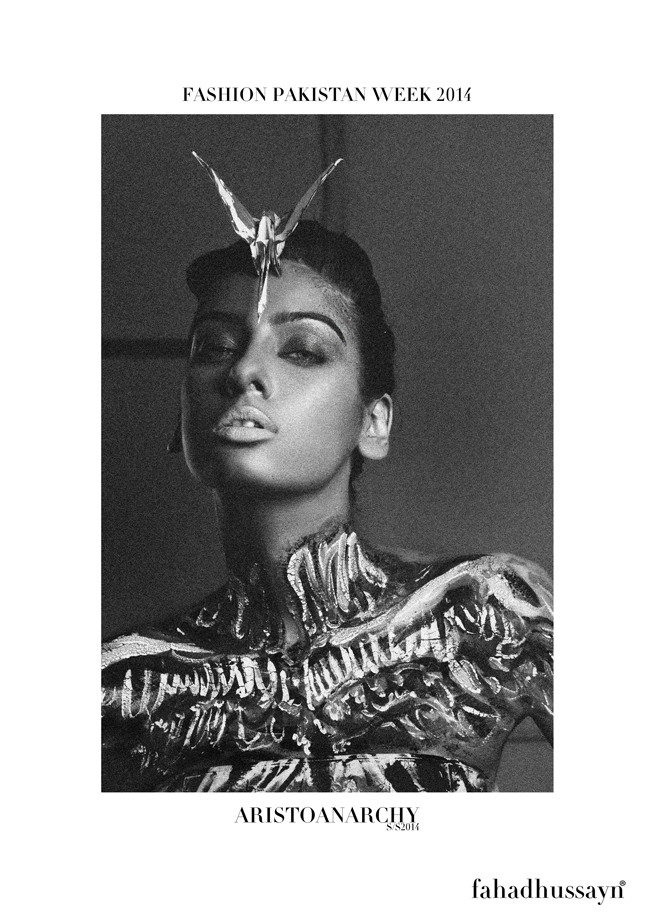 The designs have been modified for the woman of today. Comprising of pret, couture and menswear designs, Aristo-Anarchy slides from light pastel shades like beige and gray, going into maroon and emerald green. Aristo-Anarchy truly deserves its place in a connoisseur's closet and guarantees to make heads turn
.