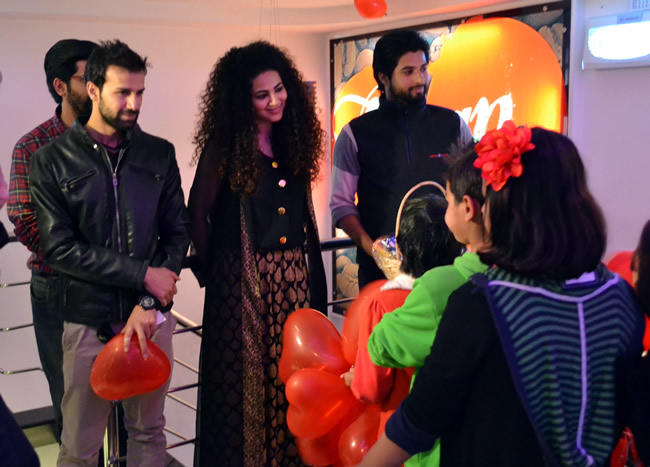 Celebrities have more often than not shown a united front when it comes to doing a good deed. This time also they stood together to bring smiles on the faces of the underprivileged children of SOS Children's Village Pakistan. Coffee Planet hosted a special activity to make Valentine's Day special for these wonderful children and several celebrities showed up to cheer the kids on and make them feel special and loved. Coffee Planet had also already started collecting funds for SOS Children's Village Pakistan a week prior to Valentine's Day through the sale of Valentine's baskets filled with goodies.
At the activity held at Coffee Planet's DHA Lahore outlet from 2pm to 4pm, the children played games and enjoyed face painting being done on them by the Coffee Planet staff. Later on they were treated to snacks and chillers as they excitedly huddled together and enjoyed every bite and sip. Upcoming singer Haris Faris and his band mate Shehroze sang a few tunes on the kids' request which the children gladly sang along to.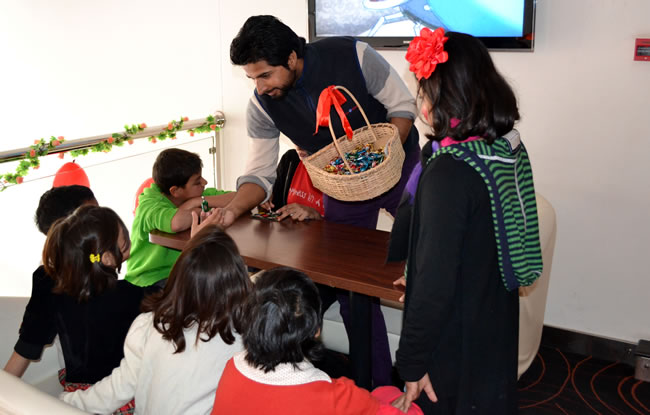 Some of the other celebrity guests included Annie Khalid, Junaid Younus, Sam Ali Dada, Farhan Albert, Saira Agha and Aliha Chaudry.
Popular singer Annie Khalid, who looked ravishing in an outfit by Mix & Match said "There could not have been a better way for me to celebrate the official day of love. As celebrities, it is our role and responsibility to lead by example and if I can make some small change by lending my support to this invaluable case, then I have achieved something."
"I was not planning on celebrating Valentine's Day, but this was for such a heartwarming cause. Coffee Planet has done a fabulous job and I really appreciate their effort for this." said VJ/singer Aliha Chaudry.
Socialite Sam Ali Dada shared similar thoughts. "This is a great opportunity for me to get to mingle with these kids and I was really looking forward to attend this event for them", she said.
"We are immensely proud to have garnered such widespread support from different quarters and thank each participant for playing an important part," said Mr Kashif Minhas, CEO of Coffee Planet. "We trust that this activity will help creating a new dimension to love in everyone's mind."
Singer Amanat Ali was unable to attend the event being out of town, but sent a message saying, "Initiatives like these urge everyone to become more aware about the reality which most people like to shy away from. Yes, we all enjoy celebrating Valentine's Day with our loved ones but we should not neglect these children who deserve all the love and attention we can give them." Amanat also helped raise some funds by requesting his fans to donate for the kids and as a result, received donations from all over world.
Fariha Parvez, who also could not make it, stated "Unfortunately I could not make it due to prior commitments even though I really wanted to. I look forward to more such activities by Coffee Planet and would love to be a part of them".
The event was a resounding success and the support gathered through the media and celebrities helped make it a memorable day for the kids.
City FM 89 was the exclusive radio partner for this activity and eBuzzToday.com were the official digital partners. The PR and event coordination was handled by Pitch Media Inc.
About Coffee Planet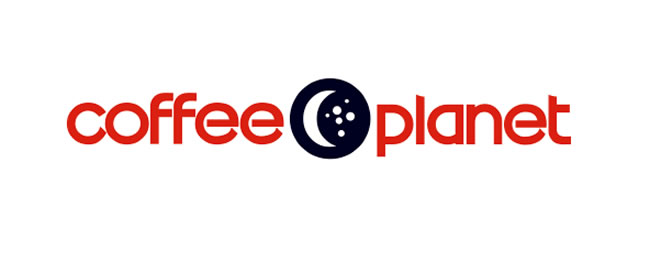 Coffee Planet is a real-life example of what can be achieved with a bit of discontent with the way things are. Proving there is always a better way of doing, saying or supplying something. We love coffee – the taste, the occasion and the ritual. We were tired, however, of having to try and enjoy our coffee in a totally middle-aged and traditional coffee shop environment.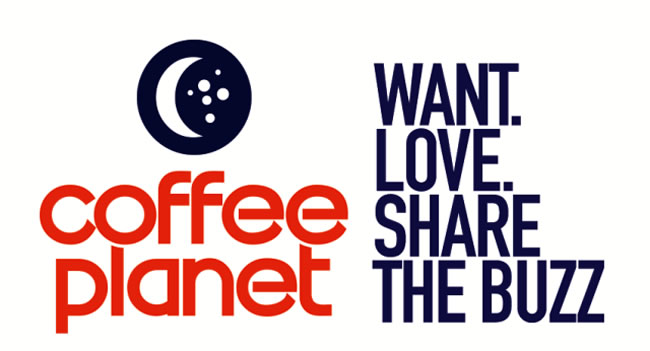 We want to spread our coffee universe far and wide, giving great coffee where previously there was none. Then we heard a shout from Pakistan: "Please, bring Coffee Planet here! Save us from bad coffee hell" – so we did. And the next stage of our Great Coffee Revolution begins… When something goes right for you, you get a buzz and we're no different. In fact we live off it! That 'dare to be different' attitude is what pushes us forward – what keeps Coffee Planet turning if you like.