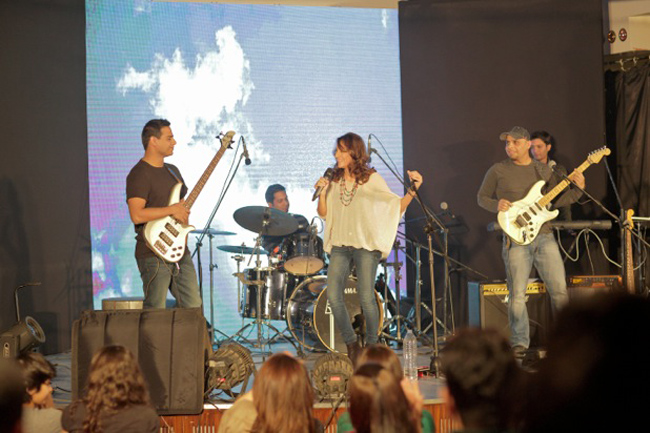 Aliya Chinoy recently launched her maiden album 'Almost Dawn' at a concert held at Royal Rodale Club recently. The event kick-started with Aliya singing six of her original numbers from the album – Out of My Life, Goodbye, Tonight, Can't let Go, Almost Dawn and Slipping & Falling.
This was followed by some cover acts including Use Somebody, Bette Davis Eyes, Titanium and In The Arms of an Angel. Musicians who were accompanying Aliya included Kashan Admani on guitar, Alfred D'Mello on drums, Irfan Khan on Bass and Ali Raza on Keyboard. The album has also been produced by Kashan Admani at Dream Station Studios along with additional arrangements and Drums by Alfred D'mello. All the songs on the album are composed and written by Aliya.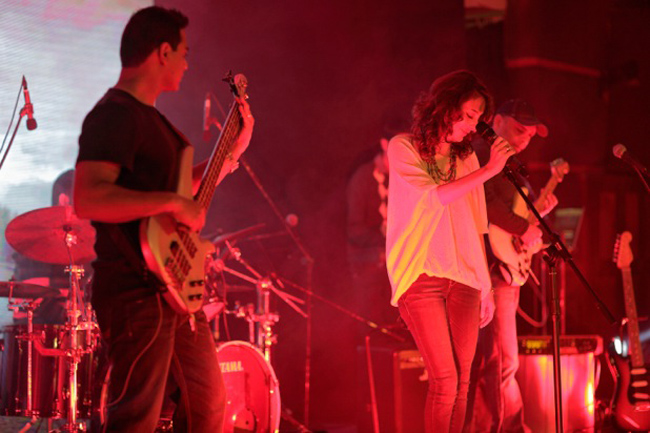 About the album says Aliya, "The album 'Almost Dawn' is about new beginnings. The songs/lyrics are a reflection of life as a creative expression. The album is entirely in English because that is what comes naturally to me – what I'm comfortable with lyrically. For me Almost Dawn is a project of passion and I'm grateful to Kashan and Alfred at Dream Station Studio who mentored me through this project and helped bring the album to life.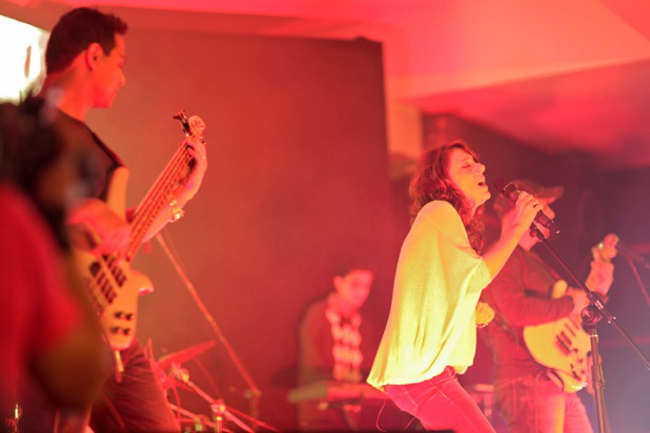 I'm now going to put it out there and hope that people enjoy listening to it as much as I have enjoyed making it. The album will be available at all leading music stores in Karachi after the 14th February 2014 and soon after in other major cities across Pakistan. It has already been released virally on iTunes, Amazon, Rhapsody and other major international sites so that the album can be accessed worldwide.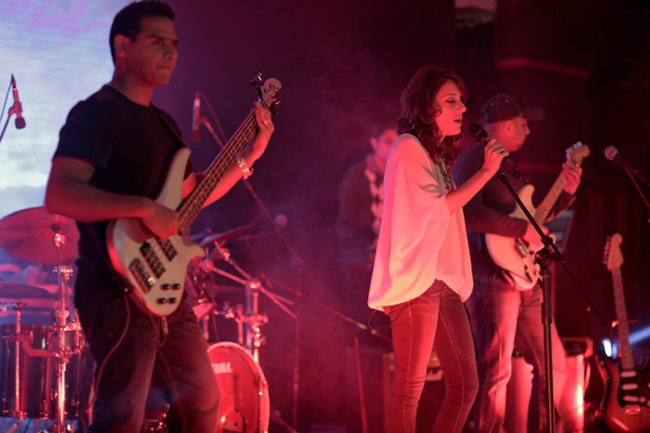 As for my performance today, it has been an amazing experience performing in front of such a wonderful audience, 'unforgettable' for my debut concert. Thank you so much for coming out this evening and supporting the launch, I really appreciate it and I hope you enjoy the music."
The event was well attended by celebrities, socialites, friends and family of Aliya besides media personnel. PR and media management was by IDEAS Events PR.