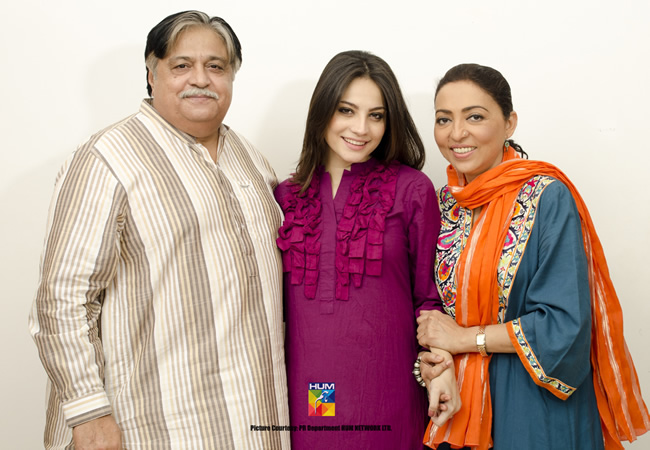 The captivating story of drama serial 'Dil ka Darwaza' revolves around a rich businessman Aziz Ahmed, his wife Shehla, his son Junaid and daughter Laila who is an aspiring model. Shehla's step-sister's son, Wajahat, helps Laila with her modelling career with an ulterior motive to take revenge for his mother. Wajahat plans to marry Laila and take over her father's property but Laila has other plans. Meanwhile there is a parallel track in which, Junaid falls in love with the daughter of his housemaid, Haleema.
Will Wajahat succeed with his evil plans? Will Junaid be able to follow his love? To know; watch 'Dil ka Darwaza' only on HUM.
Starting from 10th Feb 2014
Written by: Rukh Chaudhary
Directed by: Kamran Akbar Khan
Production: Gemstones & Amna Nawaz Khan
Day and time: Mon – Thurs. 7:20PM
Cast: Taifoor Khan Niazi, Neelam Muneer, Kiran Tabeer, Rashid Faro, Farah Nadeem, Azra Moheyuddin, Hassan Noman Naz, Waqas Shah, Hanif, Humera Bano and more.