This 2014, Pakistan's premium boutique lawn brand, Mahnoush, celebrate their half a decade of beauty, consummate quality and one-of-a-kind design aesthetic with the announcement of 'The Anniversary Edition', a new signature lawn collection for spring/summer 2014, to be revealed in March of this year, across Pakistan and internationally.
For this collection Arjumand Amin, CEO and Head Designer at Mahnoush, introduces a chic aesthetic journey with her signature researched prints based on 12 unique designs in two colour variations each. Renowned for unusual and unique colour combinations, expect a Mahnoush S/S 14 colour palette inspired by vibrant summer tones as well as softer hues with silk and jacquard borders and panels, embroidered necklines, broaches and meticulously crafted embroidered shirts. Indeed, Mahnoush's design concepts and inspirations that go towards making a niche and boutique brand are quite unlike others in traditional lawn.
The designs are gleaned from resources from all over the world and then given the Mahnoush signature, which has resulted in many 'firsts' for the brand: This year this includes the introduction of architectural design elements within 'The Anniversary Edition' such as that of the arch and the fountain, along with the aesthetic visualisation of fruit and unusual trees. Other motifs characteristic of the Mahnoush design repertoire, now rendered in a fresh format, also continue, such as the jewel, the bird and the Chinese motif.
In celebration of Mahnoush's five definitive years in lawn and fashion, Arjumand Amin will further introduce a campaign, 'The Fabulous Five', inspired by five modern, diverse and dynamic women in Pakistan, each of whom are symbolic of what Mahnoush represents over the course of its journey: quality, distinctiveness and beauty. 'The Anniversary Edition' as represented by 'The Fabulous Five' will be showcased in March 2014.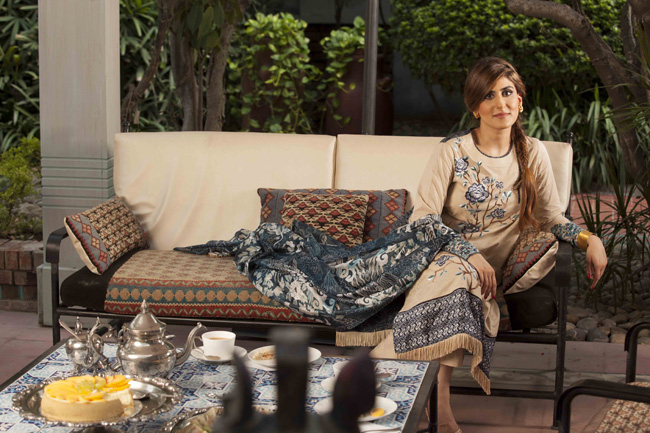 Speaking about five years as Pakistan's leading boutique lawn brand, CEO and Head Designer of Mahnoush, Arjumand Amin has said: "Mahnoush in Persian means 'seeker of beauty' and that is precisely what we have worked to achieve with each individual design. Indeed this year we mark half a decade of seeking beauty and in celebration, I am looking forward to introducing our special Anniversary Edition and The Fabulous Five campaign later this March. At Mahnoush, we believe that a unique eye, coupled with meticulous attention to detail equals excellence. That is our creed – five years on, we have endeavoured to bring polish, aesthetic and a distinct fashion experience to our patrons."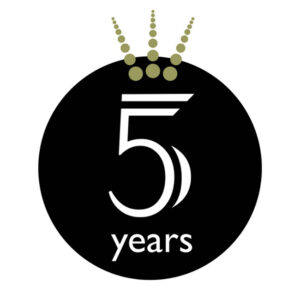 First launched in 2010 by entrepreneur and design force Arjumand Amin, Mahnoush is a niche brand, which has fast gained renown for exceptional fabric quality and inspired design sensibility, as evident from its nomination for a coveted Lux Style Award in 2013 . Quality is manifest most notably in the construction of the fabric, with the brand exclusively using 100 percent Pima cotton, widely acknowledged as one of the finest cottons in the world. As always, Mahnoush's seasonal designs are the result of the creators' deeply researched approach with inspirations derived from Arjumand's academic and aesthetic study of numerous books and museum sources.
About Mahnoush: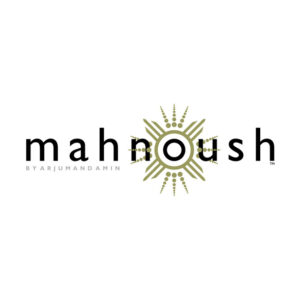 Mahnoush, a word derived from the Persian language, defines someone who seeks beauty and perfection. Indeed, this reflects Arjumand Amin's core aesthetic; to give customers the finest in quality and designs that go beyond that which is merely trendy to the genuinely beautiful.
Mahnoush was first launched in 2010 by CEO and Head Designer Arjumand Amin whose interest in printmaking spurred on her passion for design.
She is extremely involved in all aspects of the brand and pays meticulous attention to every detail, from fabric construction to design, shoot styling and advertising. Each year, under the guidance of Arjumand, Mahnoush translates timeless designs from all over the world into their core aesthetic, with unique attention to craftsmanship, colour and embroidery. The attention to detail is seen in such minute details as the accessories in the shoot – this year will bring another quality shoot, as much a pleasure to the senses as the cloth itself.
The label enjoys significant brand presence nationally and internationally in countries such as Dubai, India, England and Bangladesh, where Mahnoush has been showcased. Indeed, the superlative quality of the brand was recognized by the Lux Style Awards in 2013, when the label was nominated in the Achievement in Fashion Design – Lawn category, a noteworthy accomplishment for a brand which was just launched four years previously.
In 2014, Mahnoush celebrates five years of fashion excellence through a new Spring/Summer 2014 lawn collection, 'The Anniversary Edition'. Commemorating half a decade of seeking beauty, the brand plans to undertake a series of unique initiatives to celebrate fashion, beauty and the modern Pakistan woman, the first of which is a unique campaign highlighting five leading Pakistani women within the nation's fashion, arts and entertainment industries.