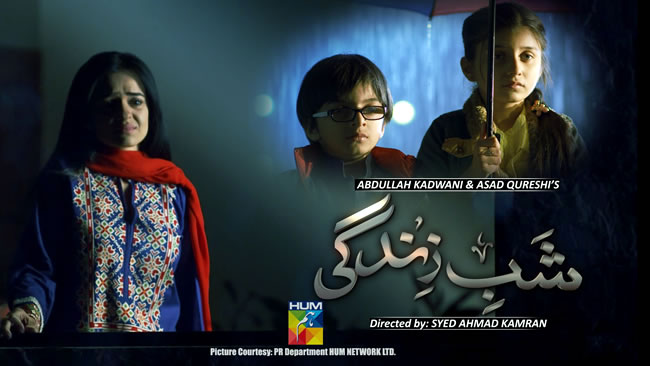 'Shab e Zindagi' is a story of a middle-class girl, Mariam, who was married to Yasir at a very young age. Yasir is going through financial crisis and lives in a house with his brother and sister-in-law along with his children and wife. The story takes a twist when Mariam's cousin Asad returns from abroad and marries Mariam's younger sister, Nazia.
Asad uses his marriage to get close to Mariam, who he has been in love with for six years. Meanwhile, fate deals them an unexpected hand. What will be the outcome of Mariam's life? To know the answer, watch 'Shab-e-Zindagi' on HUM TV.
Directed by:        Ahmed Kamran
Written by:          Rukhsana Nigar
Production:        Abdullah Kadwani and Asad Qureshi
Cast:                   Sumbul Iqbal, Agha Ali, Noor-ul-Hassan, Manzoor Qurashi and Haasan Ahmed
Day and time:    Every Tuesday at 8 p.m.