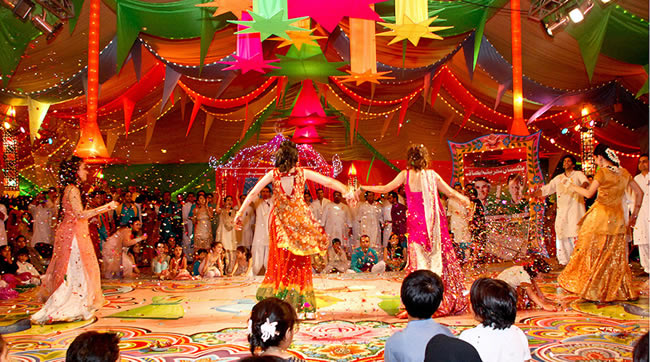 'Weddings by Alena Peerzada at Peer Events' introduces the concept of bespoke weddings with a refreshing take on modern personalized wedding ceremonies. Each event is uniquely conceptualized and is tailored specifically to the clients' needs and budget.
The company stands distinguished from other wedding planners with respect to their themed weddings, endeavoring to provide a diversity of personalized concepts and services for all wedding related events including engagement parties, bridal showers and main wedding events.
Alena herself works with brides, grooms and their families meticulously detailing each aspect of a wedding event, from concept to décor, photography and videography, choreography to catering, to specialized outfits for the entire family.
Alena Peerzada is a seasoned event manager with over a decade of experience on her portfolio, catering to some of the biggest events in the country's history such as the International Film Festival, Mystical Sufi Music Festival et al. She began her career in the year 2001 under the umbrella of Rafi Peer and since has been involved in more than 700 events and 32 festivals.
Weddings by Alena Peerzada is a manifestation of Alena's creative experience and global exposure; her events have come to be coveted for their one of a kind and unique concepts and themes, an unrivaled attention to detail and seamless execution, all within an accessible budget.