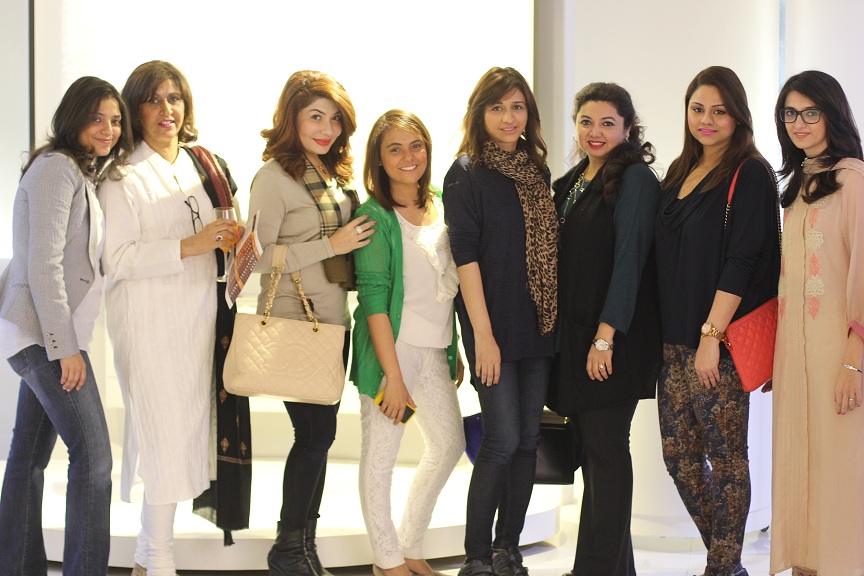 L'Oréal Professionnel, the Parisian house of hairdressing, has introduced a new limited edition sparkling shampoo and conditioner for all hair types named Mythic Oil Soufflé d'Or through an exclusive trial service for salon professionals and members of the press at the Professional Products Academy located in The Forum, Karachi on Friday, 17th January 2014. Infused with precious argan and safflower oils with golden shimmering sparkles and hints of Mandarin, Jasmine Blossom and Vanilla, Mythic Oil Soufflé d'Or is for women seeking radiant glamour and sublime shine. The shampoo and conditioner boasts dazzling radiance and lightweight nourishment treatment making them perfect for women with fine to normal hair.
Silicone and paraben free, Mythic Oil Soufflé d'Or sparkling shampoo and conditioner is a two-step program to cleanse, nourish, condition and transform fine and dull hair using argan and safflower oils. The added golden flakes create an extra shine which make hair look lustrous and radiant. The dual acting combination of shampoo and conditioner provides all the key benefits of essential oils within the hair care routine and results in sparkling, shiny and healthy looking hair.
Arshy Ahmad, General Manager, L'Oréal Professionnel Products Division, said on the launch of Mythic Oil Soufflé d'Or sparkling shampoo and conditioner, "Mythic Oil has been a runaway success for L'Oréal Professionnel and it is exciting to now expand this range beyond the popular, exotic hair oil. Mythic Oil Souffle d'Or sparkling shampoo and conditioner is a hair care collection specifically designed for women who want to experience some glitz and glamour. To all the ladies out there, it's time to leave your hair down! "
Mythic Oil is a complete collection of customized oil blends & oil-enriched haircare, which leaves hair looking shiny, feeling supple and smelling divine. The Mythic Oil journey began in 2011 with the launch of a versatile Original Oil. Before long, the range expanded to include Mythic oil Colour Glow Oil and Rich Oil, shampoo and mask each of which is designed to target specific haircare needs. And now, Mythic oil has brought the dazzling new Souffle d'Or shampoo and conditioner duo,  which works to gently cleanse away dirt, oil and impurities from your hair and scalp, whilst imparting your locks with a beautiful, healthy sheen, thanks to the golden sparkles that catch the light for a show-stopping effect. Your hair will be left soft, smooth and wonderfully supple.